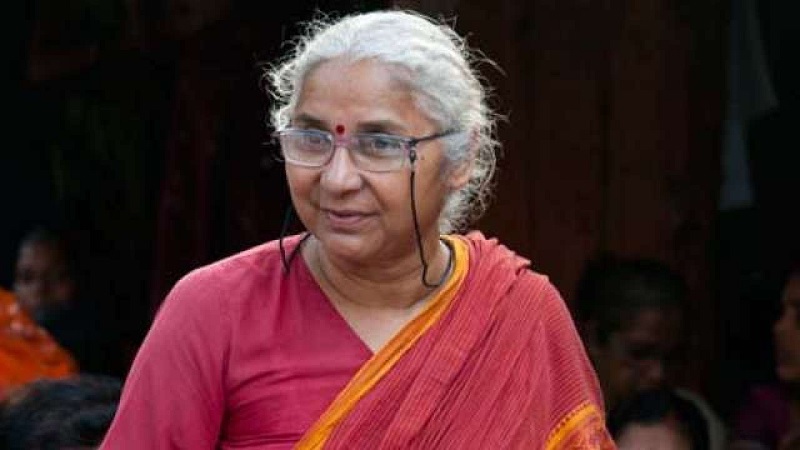 Image Courtesy:dnaindia.com
The Supreme Court has reserved its orders in a petition filed by activist Medha Patkar seeking interim release of prisoners from Maharashtra prisons on account of spread of Covid-19.
A special leave petition was filed by Patkar, her organisation, National Alliance for People's Movement (NAPM) and activist Meera Kamath, to appeal against a Bombay High Court judgment which had upheld the state High powered Committee's (HPC) recommendation to not release on emergency parole, those prisoners convicted for offences punishable with less than 7 years under special laws such as NDPS Act, UAPA, MCOCA etc.
The Supreme Court bench led by CJI SA Bobde along with Justices AS Bopanna and V Ramasubramanian heard the petition and CJI stated that the court will pass a reasoned wherein "the Bombay High Court & Maharashtra High Power Committee will be at liberty to modify its classification in accordance with the on-ground conditions," as reported by LiveLaw.
Advocates SB Talekar, PB Suresh, Vipin Nair, Karthik Jayshankar and Sughosh SN were appearing for the petitioners.
At the beginning of the lockdown, the Supreme Court had directed states to constitute HPCs to release prisoners on interim bail or emergency parole to reduce occupancy in over crowded jails, to curb the spread of Covid-19 in prisons. It was left up to the HPCs on how to classify prisoners to be released. Accordingly, the Maharashtra HPC recommended release of prisoners convicted of offences punishable with less than 7years imprisonment, except for those convicted under special Act or serious economic offences. Further, HPC also directed jail authorities across the state to favorably consider releasing such convicts sentenced to less than 7 years in prison, on emergency parole.
The petition contends,
"The HPC excluded the prisoners who were accused of offences punishable under the Special Acts for the purpose of availing interim bail on the ground that such Acts required observation of a separate procedure or imposition of additional conditions for the purpose of grant of bail. However, most of the special Acts did not provide for any special procedure or additional conditions for grant of bail…Once the HPC had classified the prisoners after applying the relevant parameters, it was not required to apply those and other relevant parameters once again by the lower courts, thereby making the entire exercise of classification of prisoners for the purpose of decongestion in the prisons, a futile attempt and illusory."
The petitioners argued that the classification was made without any intelligible differentia or a rational nexus with the objects sought to be achieved by such classification.
On August 5, the Bombay high Court had upheld these classifications and the petition asserts that the High Court had erroneously made its decision by holding that the HPC's classification did not violate fundamental rights of prisoners.

Related:
Delhi jails most crowded; number of unnatural deaths on the rise: Prison report 2019
Women in prisons: 2019
Sudha Bharadwaj's heart condition result of incarecration, family & friends urge early hearing of bail petition