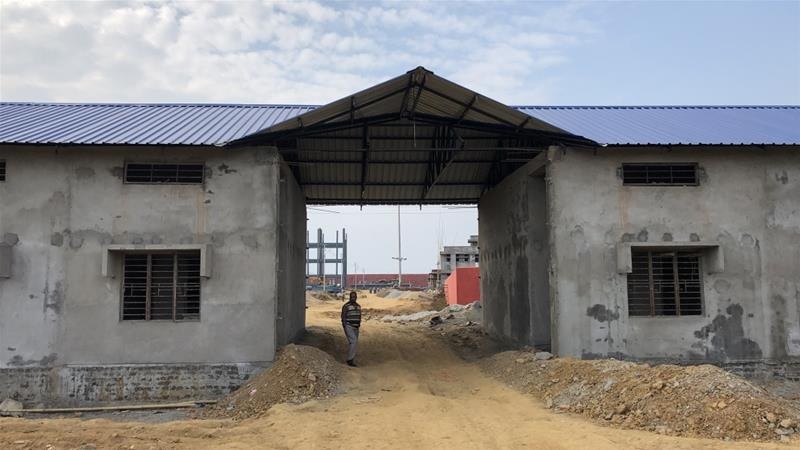 Image Courtesy: aljazeera.com
Guwahati, March 30, 2020: Citizens for Justice and Peace (CJP), a human rights organisation that has worked extensively in the state of Assam to help Indian citizens defend their citizenship during and after the process to update the National Register of Citizens (NRC), now demands that the upcoming Goalpara detention camp be converted into a facility to quarantine and treat people who have contracted the dreaded coronavirus.
It is well known that the government of Assam is looking for suitable locations for the construction of three dedicated COVID-19 treatment hospitals. The facilities have to be large enough to accommodate the large number of patients. They should also be located in places far away from densely populated areas as isolation is important to check the spread of the virus. In such a situation, the Goalpara facility will prove to be quite valuable.
According to CJP Assam State Coordinator, Zamser Ali, "The ongoing construction of Detention Camp in Goalpara with a capacity of 3,000 inmates has garnered international reaction and national concern. If we go through the government database as per submitted in the national Parliament and the Assam Assembly from time to time, almost 98 per cent of the people living in six detention camps in Assam have no linkage with any foreign countries. Rather they were born and raised in India, and they have no place to go outside India."
29 people have died in various detention camps in Assam, whose remains could not be sent to any foreign country. All these 29 dead bodies were sent to their Indian relatives and their last rites were also performed on Indian soil. "If they were foreigners, out about 1300 people languishing in six detention camps in Assam, why hasn't the government been able to send 13 persons to Bangladesh? It proves that Indian people have been harassed by dubbing them as 'Bangladeshi' on a large scale," says Ali adding, "This kind of continued harassment of its own citizens will adversely impact India's reputation internationally. So, the construction of new detention camp in Goalpara is completely unjustified and a worthless exercise."
The government of Assam is looking for large and isolated plots in three places in Assam. "The construction site of Goalpara detention camp is in isolated area with a capacity of treatment of approximately 10,000 patients at a time. Turning this facility into a COVID-19 quarantine and treatment center will reduce the amount of time, money or energy required for construction of a temporary or a permanent hospital as the work of boundary wall all cottages of inmates inside is almost completed."
Therefore, we at CJP urge the government to convert the construction site of Goalpara detention camp into COVID-19 quarantine and treatment hospital with immediate effect."
Teesta Setalvad,
Secretary, CJP
Zamser Ali
State Coordinator, CJP, Assam.