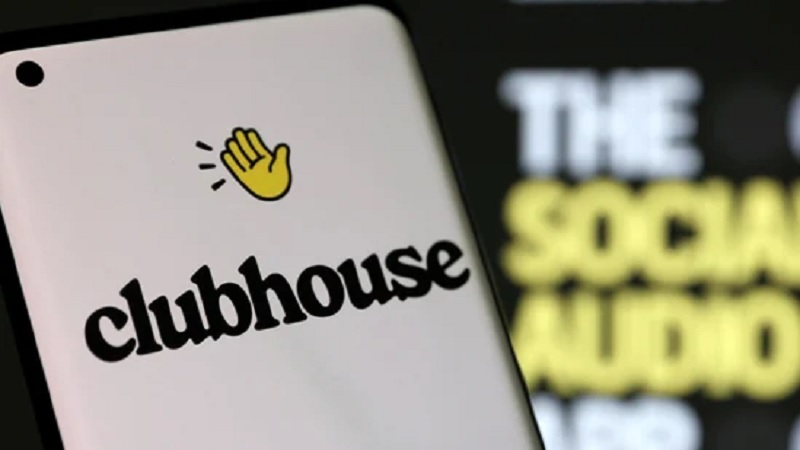 "Trigger warning" is perhaps too gentle a phrase to describe the discussion a group of right wing affiliated men, and some women, were heard having on the Clubhouse app recently.
Recordings of the offensive discussion reveal vulgar conversations and sexual innuendoes being used to describe Muslim women. The tone is offensive to say the least and borders on the criminal, where one man claiming to be the son of a Muslim mother and Hindu father seeks to commit incest. He is 'advised' by his fellow right wingers to 'get rid' of his father and sexually 'assault' his mother.
Shared by social media users, the discussion exposes the filth that the mostly male dominated right wing ecosystem has, and the offensively rabid sexualisation and abuse of Muslim women that is being so openly discussed online even as those accused in Sulli Deals, Bulli Bai cases are still being investigated. "Sexually assaulting a Muslim woman is a way to gain heavenly blessings," suggest one man, "it is even better/ like demolishing seven Babri masjids", chimes in another, and we have decided to spare our readers the actual language and offensive words used by these men to describe Muslim women.
According to a report in Indian Express the Delhi Commission for Women (DCW) has sent a notice to the Delhi Police seeking an FIR against those who allegedly made these derogatory remarks against Muslim women during a session on the Clubhouse app. Senior officials of Delhi Police confirmed to the media that they have received the notice and are looking into the matter. The DCW took suo motu cognizance of the matter, according to IE, DCW Chairperson,
Swati Maliwal said, "Someone tagged me on Twitter (highlighting) the detailed audio conversation on the Clubhouse app, which targeted Muslim women and girls and made disgusting sexual comments against them. I feel outraged over the fact that such incidents are going on increasing in the country. Strongest action needs to be taken against the culprits and that's why I have issued a notice to the Delhi Police seeking an immediate FIR and arrests in the matter."
सुल्ली बाई, फिर बुल्ली बाई और अब क्लब्हाउस ऐप पे मुस्लिम लड़कियों के ख़िलाफ़ अभद्र यौन टिप्पणी! ऐसा कब तक चलेगा?

मैंने क्लब्हाउस वाले मामले में दिल्ली पुलिस को नोटिस इशू किया है की जल्द FIR कर अपराधियों को अरेस्ट करें! pic.twitter.com/rGBj5y0QFq

— Swati Maliwal (@SwatiJaiHind) January 18, 2022
This comes less than a month after the "S**li Deals" app case
This online sexual violence comes less than a month after the " S**li Deals" app, hosted on software platform GitHub, used photos of Muslim women without their permission alongside derogatory comments meant to imply they were being "auctioned". The UN Special Rapporteur on Minority Issues Dr Fernand de Varennes has taken note of the vile anti Muslim 'Sulli Deals' as hate speech. Varennes said such harassment of Muslim women in India must be condemned and the law should act against it "as soon as they occur". He added that "all Human Rights of minorities need to be fully & equally protected."
Delhi police arrested Aumkareshwar Thakur, 26, from Indore, Madhya Pradesh who they said was the creator of " S**li Deals" app. While Mumbai Police had arrested three accused in the "B**li Bai case, Delhi Police arrested Neeraj Bishnoi, calling him the 'mastermind', he was arrested from Jorhat, Assam, and had allegedly created the app on the GitHub platform. According to Times Now's anchor Rahul Shivashankar, the case "has no links to saffron groups".
The three arrested by the Mumbai Police were, Vishal Kumar aka Vishal Jha a 21-year-old from Bengaluru, Karnataka, 21-year-old Mayank Rawal and 18-year-old Shweta Singh, both from Uttarakhand. The FIR in the case was registered under sections 153A, 153 B, 295A, 354D, 509, 500 of the Indian Penal Code (IPC) along with Section 67 Information Technology Act.
The ecosystem of TRADs
As reported previously by SabrangIndia, as revelations investigating the two apps that provided an online platform for "auction" of Muslim women, an ecosystem of TRADs has come to light. These TRADs are the ones running an elaborate social media campaign to popularise these apps. So, what are TRADs? The word first came to light when the Delhi police revealed that both Aumkareshwar Thakur (arrested from Indore in the S**li Deals case) and Niraj Bishnoi (arrested from Assam in the B**li Bai case) were members of TRAD groups online. According to the police, Thakur had joined a TRAD group named Tradmahasabha using the @gangescion Twitter handle. He reportedly told the police that the idea to target and defame Muslim women came from discussions among members of this group. However, he appears to have deleted his online footprint.
Related
'S**li Deals' a form of Hate Speech: UN Special Rapporteur
Apps auctioning women fuelled by a TRADition of Hate
Four foot-soldiers arrested, but who is the real mastermind?
Bulli Bai case: Are arrests enough to quell the storm?
Citizens reclaim Varanasi ghats: VHP, Bajrang Dal's communal posters fail