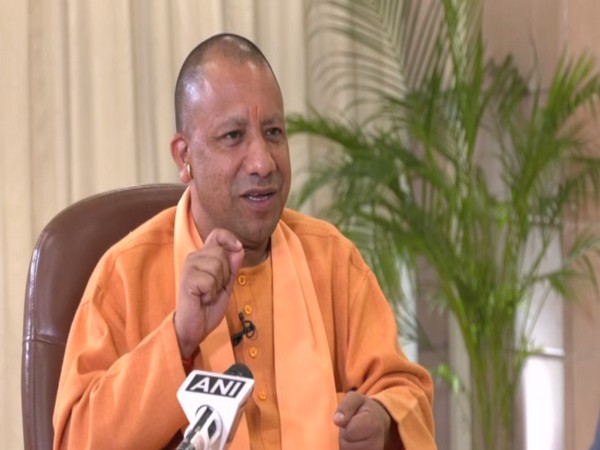 On February 14, the day large parts of Uttar Pradesh went to polls on Phase 2 of Assembly elections, incumbent Chief Minister Adityanath once again spoke of Muslims as the 'other', using terms like 'Ghazwa-e-Hind', 'religious fanatics' of 'Talibani thinking', liberally. He said, "India will run according to the Constitution, not according to Shariat."
Adityanath was speaking to news agency ANI in an interview aired on the day of polling, and said that he stood by his statement and that this was an "India run by Prime Minister Narendra Modi. This India will run according to the constitution not the Shariat." He continued, "I also want to say it clearly that the dream of Ghazwa-e-Hind will not be fulfilled even till the Qayamat (end of the world)." However, he did not bother to explain or prove when India was not run by the Constitution or when it was run according to Sharia laws as he has claimed twice on the same day, that too on polling day.
…'गजवा-ए-हिन्द' का सपना कयामत के दिन तक भी साकार नहीं होगा। pic.twitter.com/T5iel1q8Dn

— Yogi Adityanath (@myogiadityanath) February 14, 2022
Adityanath claimed, "Traders, and women were safe in UP, There have been no riots in five years," adding, "Today grand Kanwar Yatras are taken out in the state, kanwar yatris chant 'bam-bam (to invoke Hindu god Shiva)' and this makes people "feel safe" in the state." He also invoked the "80 versus 20" claim on polling day, saying that 80 percent are/ will vote for Bharatiya Janata Party (BJP). In the past the CM has in the past used the "80 versus 20" which has been interpreted to hint at "80 % majority Hindus" versus "20 % minority Muslims". However, he has now claimed that he means to refer to the Opposition as the "20 %". He said the elections were a fight between the 80 percent "who back progress" and the "20 percent who oppose everything".
Adityanath stayed in campaign mode attacking Opposition leaders saying, "I say this again and again. The ration being received by the poor today used to be eaten up by the goons of SP earlier and the 'elephant' of Behenji (BSP chief Mayawati) has such a large stomach that everything is less for it."
As many of those yet to vote in UP are paying attention to the words of the leaders of all political parties, CM Adityanath also commented on the saffron shawls versus hijab crisis that began in Karnataka and has reached Uttar Pradesh and other parts of india saying, "We cannot impose our personal beliefs. Am I asking the people and workers in UP to wear saffron? What they want to wear is their choice. In schools, there should be a dress code… discipline in schools."
He reacted to AIMIM chief and Hyderabad MP Asaduddin Owaisi's comment that one day a hijab-wearing girl will become Prime Minister, saying, "It is for the freedom and rights of every girl that PM Modi put a stop on the malpractice of Triple Talak."
He also defended his comment at the start of the UP election, "warning" voters that if they do not vote for BJP the state can turn into West Bengal or Kerala. He said, "People are coming from Bengal and spreading anarchy here. It was necessary to alert people against it saying that 'be alert – the security, respect that you are getting, people have come to disrupt that and do not let that happen'. It was my responsibility to alert people." Adityanath had made these comments just days after Bengal Chief Minister Mamata Banerjee visited UP to campaign for Samajwadi Party chief Akhilesh Yadav. The CM made personal comments on Yadav, calling him a "bade baap ka beta" (Translation: Rich man's son), who is not aware of "facts and figures" because he is busy "sleeping for 12 hours" and "dreaming."
Adityanath also "claimed victory" and made an exit poll style prediction on the phase 2 polling day saying, "I am confident after the first phase of the Assembly election. The scenario has become clear that BJP will form the government again in UP with an overwhelming majority. There should not be an iota of doubt about it."
Related:
Hate Speech: BJP MLA Raghvendra Pratap Singh targets Muslims in UP election meeting
UP can become Kashmir, Kerala, Bengal if you do not vote for BJP: CM Adityanath
Are Christians being targeted in Uttar Pradesh with the blessings of the regime?
Uttarakhand CM Pushkar Singh Dhami's UCC talk, a sign of pre-poll jitters?
Lakhimpur Kheri case: Farmers remain enraged by Mishra's bail
UP professor throws Muslim girl out of class for wearing hijab!