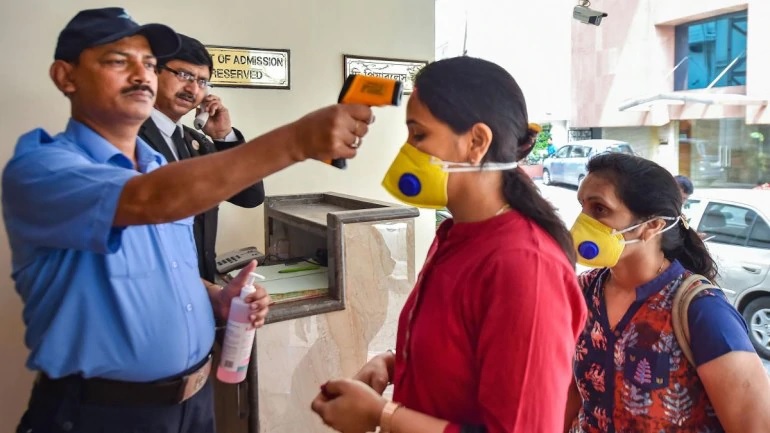 The Coalition for Environmental Justice (CEJI) in India has issued a statement on Covid-19 and India's response to the dire situation that it is currently facing.
While the coalition lauds the efforts of the government in trying to curb the spreading of the pandemic in India, it has said that it is imperative that the steps put in place towards grappling with the crisis must also ensure that the struggles of the poor and working classes like the communities dependent on natural resources, fishermen, domestic workers, farmers and daily wagers among others are not accentuated.
CEJI has charted down some steps it demands that the government undertake with full urgency, given the current situation.
Transparency, Accountability and Federated Democratic Governance – People everywhere must know what the Government will do to ensure no suffers – particularly by addressing the needs of poor and vulnerable communities, and in a language of assurance, not fear.

Humane and Decentralised approach to tackling COVID-19 – A ground up strategy of tackling the contagion must be immediately put in place involving Local Governments and calling upon public and private sectors to step up to the challenge. This, along with a Corona relief package, usage of MPLADS funds, Disaster Management Cells and ramping up of health systems must be done.

Sensitive handling of travel restrictions – Central and State Governments must ensure communication is immediately issued to prevent panic travel, and to take care of all who are in transit, so none suffer, and infection does not spread. All Indians stranded overseas must be facilitated to return home, with all due precautions in place. India must lead again in bringing together the SAARC region in tackling this epidemic.

Protecting Universal Human Rights – All vulnerable communities must be pro-actively extended protection and safety from becoming victims of the pandemic. Extensive evidence emerging about abuse of police power attacking anyone attempting to secure essential supplies is not reassuring. The Prime Minister must own up to the situation and ensure police help the community and not terrorise them in this challenging time.

Environmental measures to be adopted – An immediate moratorium must be imposed on environmental and forest clearances and the Ministry of Environment and Forests must work with Ministry of Chemicals and Fertilisers to communicate to the wide public use of approved chemical disinfectants so that irreversible health and ecological damage due to toxic pollution is avoided.

Accountability of private sector and involvement of civil society – The enormous financial resources and manufacturing capacities of the corporate sector must be tapped to secure the country from an impending disaster. Civil society organizations which have extensive community outreach experience need to be involved in responding to the pandemic.

Safeguarding the rights of workers and vulnerable communities – The Government of India must immediately put together a package of economic measures that ensure access to food, health and shelter will be assured as a part of everyone's fundamental right. The 'oil bonanza' due to drop in oil prices must be used to shore up public health facilities across India with great urgency.
CEJI has chalked out elaborate details, educating the government on how these steps must be implemented effectively. The letter entails details of the required financial aid and the involvement of all elected representatives within the Central and State governments, the ramping up of health infrastructure (inclusion of government land and other sports facilities if hospitals fall short), plans for coronavirus awareness in the remotest part of the country, aid to and insurance of workers and people from vulnerable communities, imperative provision of safety gear to sanitation workers and healthcare staff, social distancing provisions for people from the LGBTQIA community and human trafficking victims, as also sex workers and victims of domestic violence, involvement of the corporate sector, a revival package for the industrial and agricultural sector and the communication of chemicals that are safe to be used in tackling the spread of infections.
The detailed letter by CEJI may be read below.
Related:
As work from home clogs bandwidth, OTT platforms dial down video quality and remove ads
Covid-19: Ventilator, PPE shortages put India's frontline healthcare staff at risk
Working People's Charter demands provisions for the informal sector to fight Covid-19