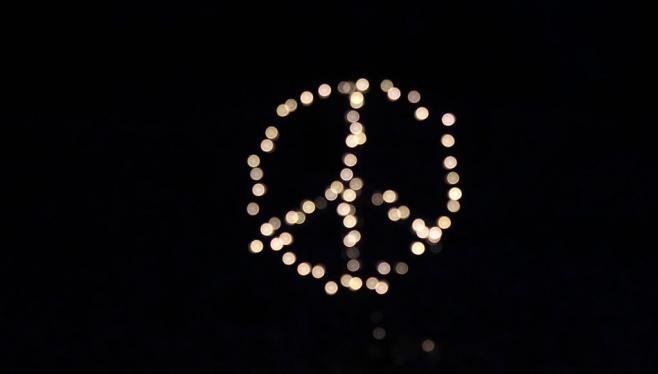 Ahmedabad airport is all decked up for Christmas. There are Santa Clauses and beautifully wrapped-up huge cartons symbolising "gifts" all over; the Christmas trees certainly add to the "cheer" of the season. One certainly cannot fault the ambience created for the festive season. The sponsor of the 'do' however, has made sure that its name is emblazoned everywhere: It is 'ADANI' all the way!
ADANI like any other human being has certainly the right to 'celebrate' Christmas; after all Jesus was born as Saviour for all men and women. The essence of Christmas however is the message that Jesus brings: of peace, love, joy, justice and hope. The corporate brand, ADANI has, however, not much to do with these fundamentals. Its manner of operation(s) has, in fact, been very contrary to the spirit and message of Christmas.
An analytical article in the online daily 'The Citizen' (April 26, 2015) reveals 'the incredible rise and rise of Gautam Adani'; no stone has been left unturned ( by the politically powerful) in order to 'assist' India's largest corporate conglomerate for-profit; from furthering a coal mining project in Queensland (which could destroy the Great Barrier Reef), Australia with a large loan from a nationalised bank that was thereafter called in question[1] to setting up India's biggest private port at Mundra in Gujarat in violation of all existing environmental norms! The fast growth model symbolised by the ADANI group in recent years has also meant the displacement of thousands of people all over and the destruction of the livelihood of many – particularly small fishermen in coastal Gujarat and Orissa. [2] Truly a far cry from the spirit and soul of Christmas.
In a similar vein, one cannot help but remember the thousands of internally displaced people (IDPs) of the Gujarat Carnage of 2002. Victim-survivors together with tenacious human rights defenders like Teeta Setalvad continue relentlessly in their pursuit for justice. A pan-India analysis will easily provide details and figures of the several million Indians, displaced from land and hearth, affected by this questionable acquisition of land, driven by a lust for power and greed, by vested interests. Huge corporations, mining barons in nexus with very powerful and influential persons have displaced Adivasis and original inhabitants from the land which was rightfully theirs. Those who take up the cause of those affected are branded as 'Maoists' or 'Naxalites' and even incarcerated. We recently saw in Delhi how the bull dozers ruthlessly evicted slum-dwellers on a cold wintry night.
Together with the crass commercialisation of Christmas symbolised by eating, drinking and merry-making, the Government of India is doing its bit to obliterate 'Christmas' from the calendar by attempting to rename December 25 each year as 'Good Governance Day'.
A true and meaningful Christmas celebration is only centred on the birth of Jesus. One needs to understand a historical fact that at "that time, the emperor, Caesar Augustus, issued a decree for a census of the whole world to be taken. This first census was taken while Quirinus was governor of Syria" (Lk 2:1-2). Joseph of Nazareth, a rather senior person (a carpenter by profession) was married to a young woman named Mary. So when the census was announced, Joseph had to take Mary along with him and go to his hometown called Bethlehem, a distance of 111 kms; it was a difficult terrain which they would have traversed. Mary 'was with child' so after the ordeal of getting themselves registered, Joseph would have looked for some comfortable shelter for the night to enable the birth of their child; but the inns that night were just 'too crowded' or the inn-keepers were not willing to take in strangers from another part of the country; having no alternative, Joseph took Mary to the outskirts of the town where he found a stable and here, on Christmas night, Jesus was born.
The profiteering by the ADANI group these recent years has also meant the displacement of thousands of people all over and the destruction of the livelihood of many – particularly small fishermen in coastal Gujarat and Orissa. Truly a far cry from the spirit and soul of Christmas!
In the wake of the international refugee crisis, Christmas this year becomes not only more symbolic but bears a greater meaning for all. In October 2015, the Associated Press highlighted the current refugee crises with a powerful picture entitled 'The Long walk to a new life' showing a huge column of refugees moving through fields after crossing from Croatia, in Rigonce, Slovenia. It depicted the grim reality of thousands of people fleeing violence in Syria, Iraq and Afghanistan and in what is now accepted as the worst migration crisis since World War II. Pope Francis recently gave an unequivocal call to every Catholic Parish in Europe to take in at least one refugee family; urging all Christians to stand up and help those people who are fleeing persecution and violence.
After the birth of Jesus, the wise men from the East came to worship him; but on their return, they did not allow themselves to be trapped by the cunning of King Herod – they just avoid him! Then, "an angel of the Lord appeared to Joseph in a dream and said, "Get up, take the child and his mother, and flee to Egypt, and remain there until I tell you; for Herod is about to search for the child, to destroy him." Then Joseph got up, took the child and his mother by night, and went to Egypt, and remained there until the death of Herod." (Mt 2:13-14)
The distance from Bethlehem to the border of Egypt is about 120 kms. For a senior citizen and his young wife who has just given birth to a child, the journey must have been traumatic. As they fled that night, what did they take as belongings? Were they able to carry sufficient amount of food, water and even clothing for their exile? Did baby Jesus perhaps carry that 'little toy' which those poor shepherds gifted him the night he was born? The thoughts and prayers of Mary and Joseph were surely with the other innocent children who were being massacred by Herod's army. In a fit of rage and jealousy, Herod had ordered the killing of every new-born male child hoping that Jesus would be exterminated too!
In September this year, the lifeless body of a three-year old Syrian child Aylan Kurdi was found face down on a Turkish beach. That tragic picture which tugged at the hearts of millions the world over was a shocking reminder of the dangers children and families everywhere face as they try to flee from violence and persecution. An experience which was also the lot of Jesus, Mary, and Joseph!
The essence of Christmas is therefore the courage to reach out to the other: to open the doors of our hearts so that others can find a home of acceptance, justice, love and warmth; it is about the joy we experience when we try to lessen the hardships of internally displaced people who live on our pavements and on the margins of our society; it is the ability to transcend the comfort of our own selfishness and to seek Jesus in the poverty, grime and dust of today; it is the openness we need to realise that the refugee crisis in this world, the displacement of the poor and marginalised in our country – are all the creation of greedy and powerful vested interests who, like the Herods at the time of Jesus, do all they can to deny others of their rightful place in society.
A Christmas wrapped up in the gloss and cosmetics of materiality – of Santa Clauses and empty decorated cartons to propagate a brand name – is meaningless, unless one realises and acts upon the essence of Christmas – which is the hope, justice, love, joy and peace that the child Jesus brings to every single human being. Only then will Christmas be a meaningful celebration.
---
[1]
The quiet death of the SBI-Adani loan agreement; The lesson from the SBI-Adani incident: A bank should never make public a loan agreement—however small or big it may be—in the presence of a politician http://www.livemint.com/Opinion/PSAjYMTctZg144dW94ODUL/The-death-of-a-1-billion-loan-agreement.html
[2]
Adani project in Mundra has violated environmental norms: MoEF committee report http://www.downtoearth.org.in/news/adani-project-in-mundra-has-violated-environmental-norms-moef-committee-report-40853;
'State allotted forest land for Adani power project'; http://timesofindia.indiatimes.com/city/mumbai/State-allotted-forest-land-for-Adani-power-project/articleshow/40618366.cms