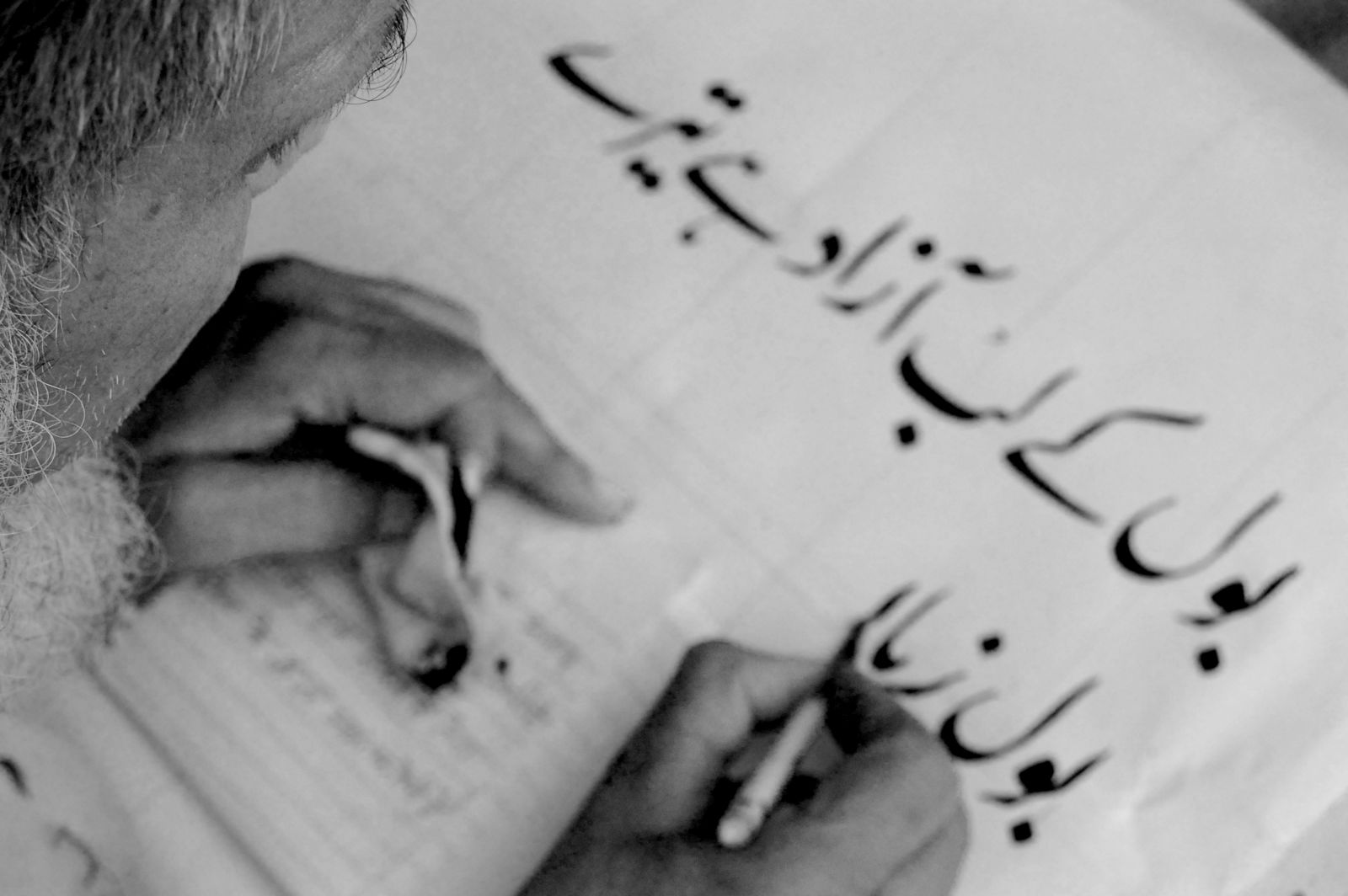 Mir, in his characteristic style, had described Delhi as a wrecked and ruined city, which was once home to only a chosen few :

Dilli jo ek sheher tha, aalam mein intekhaab
Rehte thay muntakhab hi jahaan rozgaar ke

Usko falak ne loot ke veeraan kardiya
Hum rehne waale hain usi ujde dayaar ke
Delhi, that was a city unique on the globe
Where lived only the chosen of the time

Destiny has looted it and made it deserted
I belong to that very wrecked city

Little did we know that the democratic ethos of the city would again, after 200 years be wrecked and ruined, first by authoritarian and indiscriminate police excesses in the campus of one of its most celebrated Universities, and then by hooliganism, violence and vandalism, orchestrated by political hoodlums and lawyers inside the complex of its central Sessions Court. It was, perhaps, for a similar tyrannical era that Ahmed Faraz had said :

Is qadar khauf hai is sheher ki galiyon mein, ki log
Chaap sunte hain toh lag jaate hain deewaar ke saath

Ab toh hum ghar se nikalte hain, toh rakh dete hain
Taaq par izzat-e-saadaat bhi dastaar ke saath

Hum ko us ahd mein taameer ka sauda hai, jahaan
Log meymaarko chun dete hain, deewaar ke saath
The lanes of this city are ridden with such fear, that people
On hearing the sound of footsteps, lean by walls

Now when we leave our house
Along with our turbans, we also shelve our honour and dignity

We have got a contract to build in an era where
People plaster the mason too with the wall

Much as Delhi has always prided itself for being the cultural, literary and Constitutional capital of the country, it has also consistently been witness to wrecks and ruins of democratic spaces, of literature and art and culture at the hands of despots. As we, yet again, prepare to fight for a democratic and free Delhi, let us take a short poetic journey to see Delhi's cultural desolation which had started long ago and which resonates in the poetry of almost every age.

While Mir in the eighteenth century, described himself as a citizen of a deserted and wrecked Delhi, Ghalib, in the next century lamented that the city had become bereft of love and no longer offered bread and butter to thinkers and poets :

Hai ab is maamorey mein, qeht-e-gham-e-ulfat 'Asad'
Hum ne ye maana ki Dilli mein rahein, khaaveinge kya ?

This city is now deprived of the sorrow of love, 'Asad'
We'll live in Delhi, all right, but what will we eat ?

His contemporary, Zauq, though he admitted that poetry was no longer appreciated in Delhi, refused to leave in search of greener pastures as he was far too attached to the city's lanes :

Gar che hai mulk-e-dakan mein, in dino qadr e sukhan
kaun jaaye'Zauq' par, Dilli ki galiyaan chhor kar

Although in the State of Deccan, poetry is valued
But who 'Zauq' would like to leave behind the lanes of Delhi ?

And their Royal benefactor, Bahadur Shah Zafar, imprisoned to die in Rangoon, calling Delhi his beloved, yearned to be buried here :

Kitna hai badd-naseeb 'Zafar' dafn ke liye
Do gaz zameen bhi na mili koo-e-yaar mein

How unfortunate is 'Zafar' that for his burial
he didn't find even two yards of land in the beloved's street

In the next generation, Altaf Husain Haali beseeched his friends not to cause him insufferable pain by talking to him about "The Late Delhi":

Tazkira 'Dehli-e-marhoom' ka, ae dost na chher/ na suna jaayega hum se ye fasaana hargiz
Le ke daagh aaye ga sau apne jigar pe saiyyaah / dekh is sheher ke khandaron mein na jaana hargiz

Don't talk about the 'Late Delhi', oh friend / we will never be able to listen to this story
You will come back with a hundred wounds on your chest, Oh Traveller / beware, never go to the ruins of this city

Soon after independence, the Keats of Urdu poetry, Majaz, bid a tearful farewell to the city when he was forced to return to Lucknow :

Rukhsat ae Dilli teri mehfil se ab jaata hoon maiyn / nauha gar jaata hoon maiyn, naala-ba-lab jaata hoon maiyn
Tera dil dhadkaa chuke hain mere ehsaasaat bhi / tere aiwaanon mein goonje hain mere naghmaat bhi
Jannatein aabaad hain tere dar-o-deewaar mein / aur tu aabaad hai shaayar ke qalb-e-zaarmein

Goodbye, oh Delhi, I now go away from your gatherings / crying I go, wailing on my lips I go
My feelings too have awakened your heart / in your dwellings my lyrics too have found echo
Heavens live in your four walls / and you live in the poet's feeble heart

In the mid eighties, faced with the hostile and ill-mannered attitude of the highbrowed citizens of the First City, Bashir Badr quipped :
Koi haath bhi na milaayega, jo galey milo ge tapaak se / Ye naye mizaaj ka sheher hai, zara faasle se mila karo
No one will even shake hands, if you embrace warmly / this is a city of new temperaments, meet from a little distance

Fed up of the soaring inflation in the Capital in the nineties, Asrar Jaameyi, a gifted satirist living in penury in the lanes of one of the many unauthorized colonies of Delhi, advised Emperor Zafar to remain in his grave in Rangoon and not yearn for his two yards of land in Delhi :

Keh do Zafar se Dilli ke us 'koo-e-yaar' mein
Do gaz zameen milti hai ab sattar hazaar mein

Tell 'Zafar' that in this "beloved's street" of Delhi
Two yards of land cost seventy thousand

And recently Anwar Jalalpuri penned a beautiful obituary to the death of culture and civilization in Ghalib'sDelhi :

Kuchh yaqeen kuchh gumaan ki Dilli / an ginat imtehaan ki Dilli
Maqbarey bhi nahin salaamat ab / thi kabhi aan-baan ki Dilli
Khwaab, qissa, khayaal afsaana / haaye urdu zabaan ki Dilli
Be-zabaani ka ho gayi hai shikaar / Asadullah Khan ki Dilli

That Delhi of some certainties and some fantasies / That Delhi of countless trials
Even tombs are no more secure now / That Delhi of splendour and elegance
Dreams, tales, thoughts, stories / Alas, the Delhi that belonged to Urdu
Has become prey to speechlessness / That Delhi of 'Asadullah Khan' (Ghalib)

Faiz's oft-quoted advice to his 'fellow-lovers' from Lahore Jail in 1959 seems so apt for the Capital today :

Chashm-e-nam, jaan-e-shoreeda kaafi nahin
Tohmat-e-ishq posheeda kaafi nahin
Aaj bazar mein, pa-ba-jaulaa'n chalo
Dast-afshaa'n chalo, mast-o-raqsaa'n chalo
Khaak bar-sar chalo, khoo'n badaamaa'n chalo
Raah takta hai sab, shehr-e-jaanaa'n, chalo

Haakim-e-sheher bhi, majma-e-aam bhi
Teer-e-ilzaam bhi, sang-e-dushnaam bhi
Subh-e-naashaad bhi, roz-e-naakaam bhi
Unka dam saaz apne subah kaun hai ?
Sheher-e-jaanaa'n mein ab ba-safa kaun hai ?
Dast-e-qaatil ke shaayaa'n raha kaun hai ?

Rakht-e-dil baandh lo, dil figaaro, chalo
Phir hum hi qatl hon aaein, yaaro, chalo

Tearful eyes and a distressed soul are not enough
The hidden accusation of love is not enough
Today, in the open market, walk with shackled feet
Walk with hands exposed, walk dancing in a trance
Walk with dirt on your head and blood on your clothes
Come – the entire city of lovers is waiting for you

The ruler of the city and the crowd of masses
The arrows of accusation and the stones of abuse
The morose morning and the abortive day
Who, except us, is there to infuse life into them ?
Who is unblemished in this city of lovers ?
Who is worthy of the executioner's hands ?

Behold your heart, oh ye broken hearted
Let's go get killed, friends, come

Equally relevant is Sahir's'zulm phir zulm hai' penned by him on the murder of Patrice Lumumba in 1961 but, as literary historian Rakhshanda Jalil puts it, "just as chillingly fitting today" :

Zulm phir zulm hai, barhta hai to mit jaataa hai
Khoon phir khoon hai, tapkey ga to jam jaayega

Zulm ki baat hi kya ?
Zulm ki auqaat hi kya ?
Zulm bas zulm hai, aaghaaz se anjaam talak
Khoon phirk hoon hai, sau shakl badal sakta hai
Aisi shaklein ke mitaao to mitaaye na baney
Aise shole ke bujhaao to bujhaaye na baney
Aise naare ke dabaao to dabaaye na baney

Oppression is but oppression, when it rises, it washes out
Blood is but blood, if it spills, it will clot

What do we say about oppression?
How tall can it stand?
Oppression is only oppression – from the beginning to the end
Blood is still blood, it can assume a hundred forms
Such forms which, even if one tries, do not get erased
Such embers which, even if one tries, do not get extinguished
Such slogans which, even if one tries, do not get suppressed


Let us hope that this 'zulm' will stop before too late and that Delhiites will reclaim their democratic, cultural and educational spaces – like Majaz, who when forced to leave Delhi, promised to soon return with vehemence and fervour :

Jaate-jaate lekin ik paimaa'n kiye jaata hoon maiyn / apney azm-e-sarfaroshi ki qasam khaata hoon maiyn
phir teri bazm-e-hasi'n mein laut kar aaoonga maiyn / aaoon ga maiyn aur ba-andaaz-e-digar aaoon ga maiyn
sar se paa tak ek khooni raag ban kar aaoonga / laalaazaar-e-rang-o-boo mein aag ban kara aonga
As I leave, a promise I make / I swear by my intent to martyrdom
I will return to your beautiful soiree / Return I will and return with a different panache
From head to toe, as a bloody rhythm / In the orchard of colour and fragrance, as fire