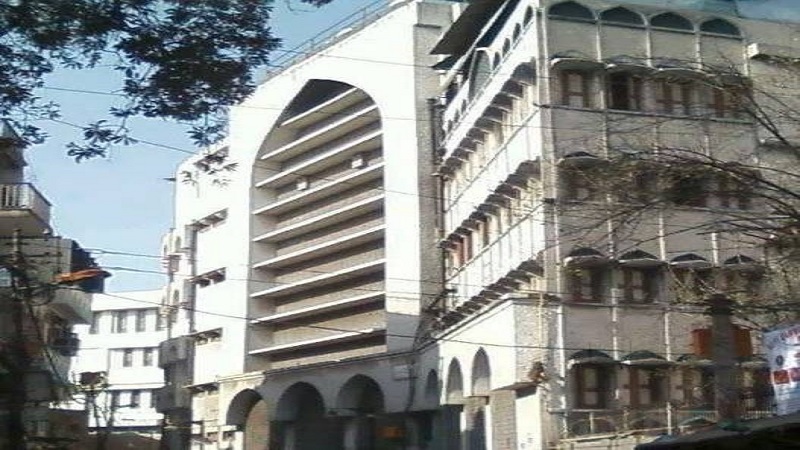 Image Courtesy: justdial.com
According to news reports seven people who attended the March 10 event at the Markaz Nizamuddin mosque have died due to COVID-19. They had attended the event in Delhi and had returned to their homes in other states. News portals are constantly updating the number of those still in Delhi who have tested COVID-19, the number is 24 at last count, according to NDTV.
It is also being said that Delhi Chief Minister Arvind Kejriwal has asked that a police case be registered against the administration of Markaz Nizamuddin mosque where the event was held, 14 days before the unplanned nationwide lockdown announced by Prime Minister Narendra Modi on March 24.
Most media houses have begun playing up the obvious facts that the area is crowded, and the event was held, and people travelled. However, not many are asking why the international travelers were not adequately tested at the airport when they landed in India.
The government is yet to reveal how many international arrivals have been traced and quarantined under a complete lockdown, and monitored? How many air arrivals are still unaccounted for?
The Tablighi Jamaat gathering, was attended by Tablighi members from Malaysia, Indonesia, Thailand, Nepal, Myanmar, Kyrgyzstan and Saudi Arabia, reports NDTV, adding that "members had also come from Afghanistan, Algeria, Djibouti, Sri Lanka, Bangladesh, England, Fiji, France and Kuwait." How many of them were sent to quarantine facilities from the airport itself?
While the answers to those fundamental questions are still awaited, and may further expose the inadequate, and inefficient screening at the airports the national focus has now shifted to this Muslim neighbourhood, now almost sealed with heavy police deployment and drones buzzing overhead.
Yes, the lanes are narrow in this urban village, yet thousands come here creating a happy buzz on most evenings. It is a peaceful vibrant neighbourhood that surrounds the mausoleum of the 133th century Sufi saint Syed Muhammad Nizamuddin Auliya. Apart from the devout the area sees hundreds of visitors each day, most of who head to the famed restaurants here for a taste of the most authentic Mughlai cuisine available outside the walled city area. In the evenings the dargah's famous qawwalis, sufi songs of devotion, brotherhood, invoke blessings of peace for all. The mesmerised audience consists of believers of all faiths, as well as non believers.
Like the walled city area itself, this is a neighbourhood which is a mix of residential buildings and commercial ones including restaurants and is dotted with heritage structures. There is police station just at one of the major entrances and across the road, called Mathura Road, is the other Nizammuddin, which is one of the most posh neighbourhoods of Delhi, and also has railway station that bears its name and where many major trains start and culminate their journeys.
The area around the dargah is of course crowded, as most urban villages in Delhi tend to be. It gets even more crowded on festive days when the number of visitors from across the states increases manifold. It often makes the cultural news when it celebrates the onset of spring or its annual Urs, a congregation which marks the death anniversaries of the shrine's patron saint Nizamuddin Aulia and his disciple the poet Amir Khusrou.
On Monday, March 30, perhaps for the first time in its history the area was cordoned off and put under an even stricter Covid-19 lockdown. According to news reports, around 200 people who had attended a religious gathering at the Nizamuddin Markaz mosque have now been taken to different hospitals in the city to be tested for Covid-19. By late afternoon the Delhi Police had also cordoned this part of the neighbourhood and reportedly deployed drones to ensure the lockdown was complete deep in the maze of lanes.
It is important to note that the mosque, where the international gathering had congregated, is a seperate building, away from the main dargah itself.
According to newsportal The Print, the mosque, "had visitors on 10 March from Malaysia, Indonesia, Saudi Arabia and Kyrgyzstan, for a gathering organised by the Tableeghi Jamaat." It is reported that hundreds of locals who had also attended the events could have possibly been exposed to the virus from being in close proximity of the international visitors.
Even though the entire country is under lockdown, it is this local quarantine in a Muslim area, that has given fuel to Right-wing backed hate factories which have begun spreading typical anti-Muslim rhetoric on social media. And were picked up by mainstream news channels as well.
The dargah authorities had to put out information to help curb the fake news: "A wrong news is being circulated on AajTak that 33 corona suspects sent for quarantine who attended a programme at Dargah Hazrat Nizamuddin. It is clarified that the News is about Nizamuddin Tablighi Markaz and not of Dargah. Complaint has been made at 'Aajtak' in this regard" they posted
A wrong new is being circulated on AajTak that 33 corona suspects sent for quarantine who attended a programme at Dargah Hazrat Nizamuddin. It is clarified that the News is about Nizamuddin Tablighi Markaz and not of Dargah. Complaint has been made at 'Aajtak' in this regard.

— Dargah Hazrat Nizamuddin (@SufiCulturalOrg) March 30, 2020
Delhi Minority panel chief Dr Zafarul-Islam Khan, was perhaps the first Muslim leader who had asked members of the community to strictly observe Corona-related restrictions and lockdown as soon as they were announced. Dr Khan had reacted to information that some residents of minority-concentration areas like Old Delhi, Zakir Nagar, Seelampur, Jafarabad, etc were lax about the restrictions imposed by the government to control and contain the Coronavirus pandemic. He had appealed to the Muslims to strictly obey the curfew restrictions, observe social distancing norms and approach hospitals if any symptoms were noticed. He had also said imams and mosque committees must strictly restrict congregational prayers, and that the faithful should pray at home. He had warned the community not to pay attention to "fake videos offering doubtful advice and cures." Dr Khan had written to the Delhi Police Commissioner to strictly enforce curfew in minority-concentrated areas of Delhi, "while allowing people to procure essential supplies or to go to chemists and hospitals." He added that action must be taken against imams and mosque committees members who flout the current restrictions.
However, communal forces in India, are now using this global pandemic to target minorities, especially those who live in lower economic areas such as urban villages, and marginalised neighbourhoods. The organised trolls have begun hinting that these zones are potential hubs of illness. Racist attacks and discrimination against those who hail from Northeast India, have already happened in Delhi, and other parts of the country.
Hate mongers have begun whisper campaigns with fake news of the virus spreading quickly in such neighbourhoods. That the city has many densely populated neighbourhoods, especially where the economically marginalised people of all faiths live, is of no consequence to those who want to spread anti-minority sentiments. They have seen success in spreading hate rumours leading to communal riots, so maybe they feel this formula will work here too.
Most religious leaders in India have already suspended congregational prayers, and have advised people to stay at home and pray. Instead, many religious organisations and their volunteers are now involved in relief work in providing food and shelter to lakhs of people who now face many challenges due to the unplanned lockdown that came into effect on March 24.
Related:
Haji Ali, Mahim Dargah close for devotees amid Covid-19 pandemic
Indian churches put anti-Covid measures in place, some move services online
Chaos caused by sudden lockdown, Delhi Minorities Commission writes to Police:NCR