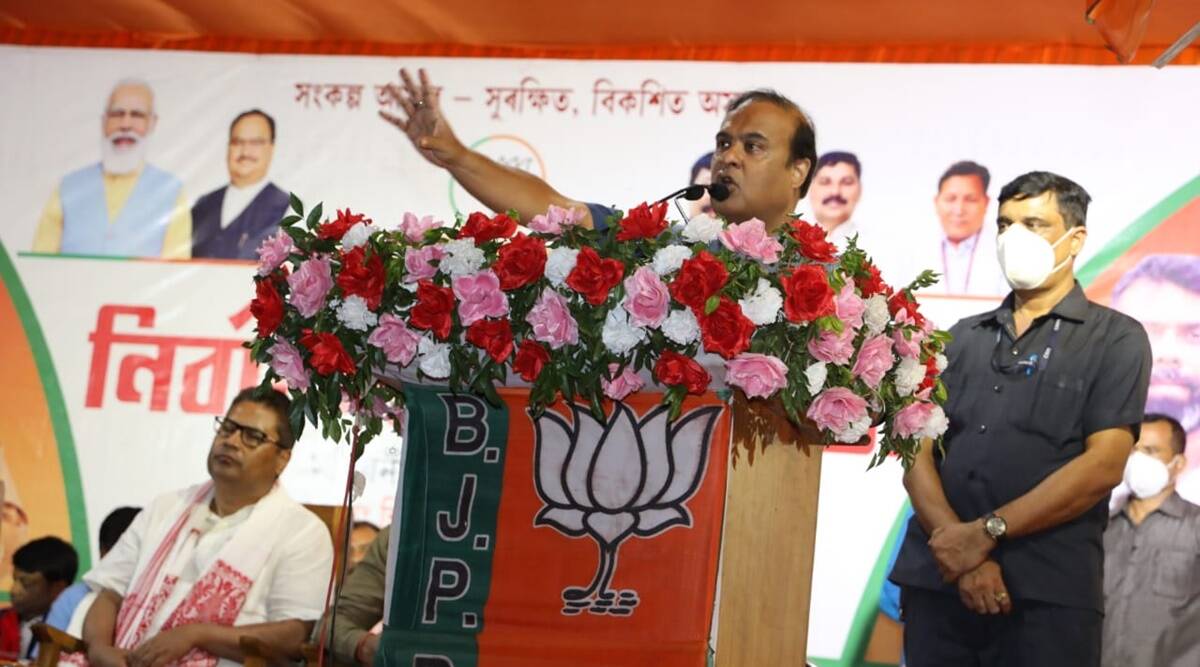 The Assam Congress has demanded that the Election Commission bar Assam Chief Minister Himanta Biswa Sarma from campaigning for engaging in alleged "corrupt practices", and that an FIR be filed against him. They have further demanded that an FIR be filed against district officials of Gossaingaon for "favouring the ruling BJP" and "acting against the Indian National Congress".
This new complaint dated October 25 follows previous complaints by Congress leader Debabrata Saikia, who is the Leader of the Opposition in the Assam Assembly, and Pradesh Congress Committee president Bhupen Kumar Borah, dated October 22 and 23 respectively, about alleged violations of provisions of the Model Code of Conduct by Sarma.
By-elections are due in five constituencies of Assam on October 30, and Sarma had been making a slew of promises pertaining to grant of funds for various developmental projects in the areas where he has been making campaign speeches.
As per the Model Code of Conduct, under the rules for the Party in Power, point 6 says:
"From the time elections are announced by Commission, Ministers and other authorities shall not –
(a) announce any financial grants in any form or promises thereof; or
(b) (except civil servants) lay foundation stones etc. of projects or schemes of any kind; or
(c) make any promise of construction of roads, provision of drinking water facilities etc.; or
(d) make any ad-hoc appointments in Government, Public Undertakings etc. which may have the effect of influencing the voters in favor of the party in power."
By-elections were necessitated in Tamulpur and Gossaingaon after the death of sitting Members of Legislative Assembly (MLAs). Meanwhile, in Bhapanipur, Mariani and Thowra by-elections are taking place because the candidates had switched parties and joined the BJP.
Sarma has not only made a series of promises including MFI loan waiver, construction of bridges, building schools, developing roads, youth employment schemes, microfinance schemes etc. He has also been posting about all this on social media, as if flaunting his disregard for the MCC with impunity.
On Monday, the EC had taken note of Saikia and Borah's complaints and sent a showcause notice to Sarma asking him to explain his position by 5 P.M on Tuesday. The Telegraph quoted the notice as saying that after "going through the English transcripts of your speeches, received from concerned District Election Officers through Chief Electoral Officer, Assam, it is 'confirmed' that you have made 'promises and announcements' while addressing the gatherings at various places in the constituencies going to the polls". An official of the EC told the publication that a response was sent by 4 P.M, however, no details have been made public so far.
The October 25 complaint by the Congress appeals to the EC to "direct lodging on an FIR and debarring Shri Himanta Biswa Sarma for engaging in Corrupt Practices and violating Model Code of Conduct." It further urges EC to "direct lodging of FIR and suspension, removal and initiation of disciplinary action against Gossaingaon district officials favouring the ruling BJP and acting against the Indian National Congress."
The complaint may be read here: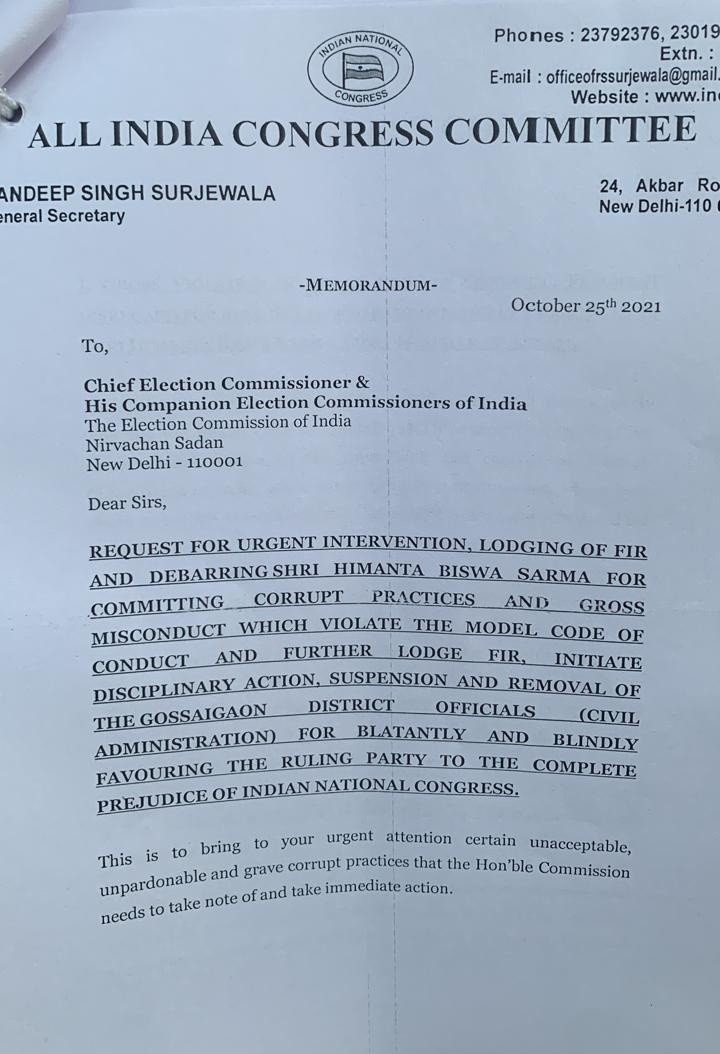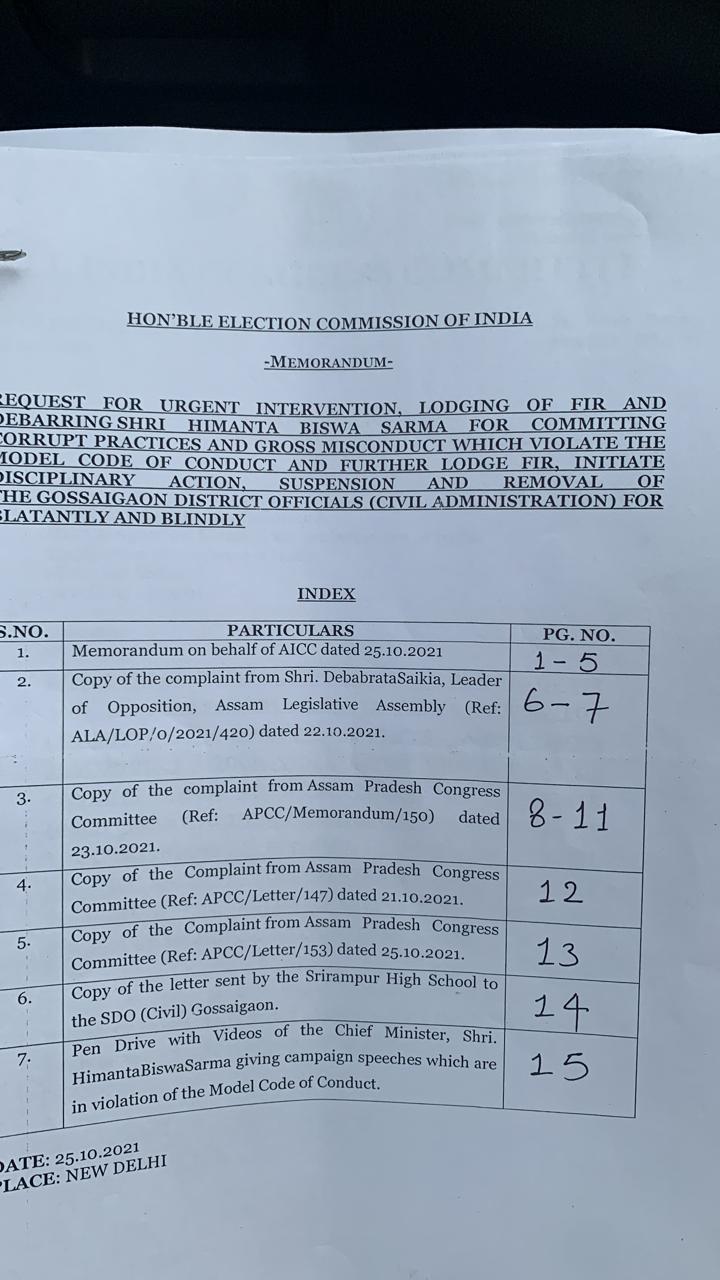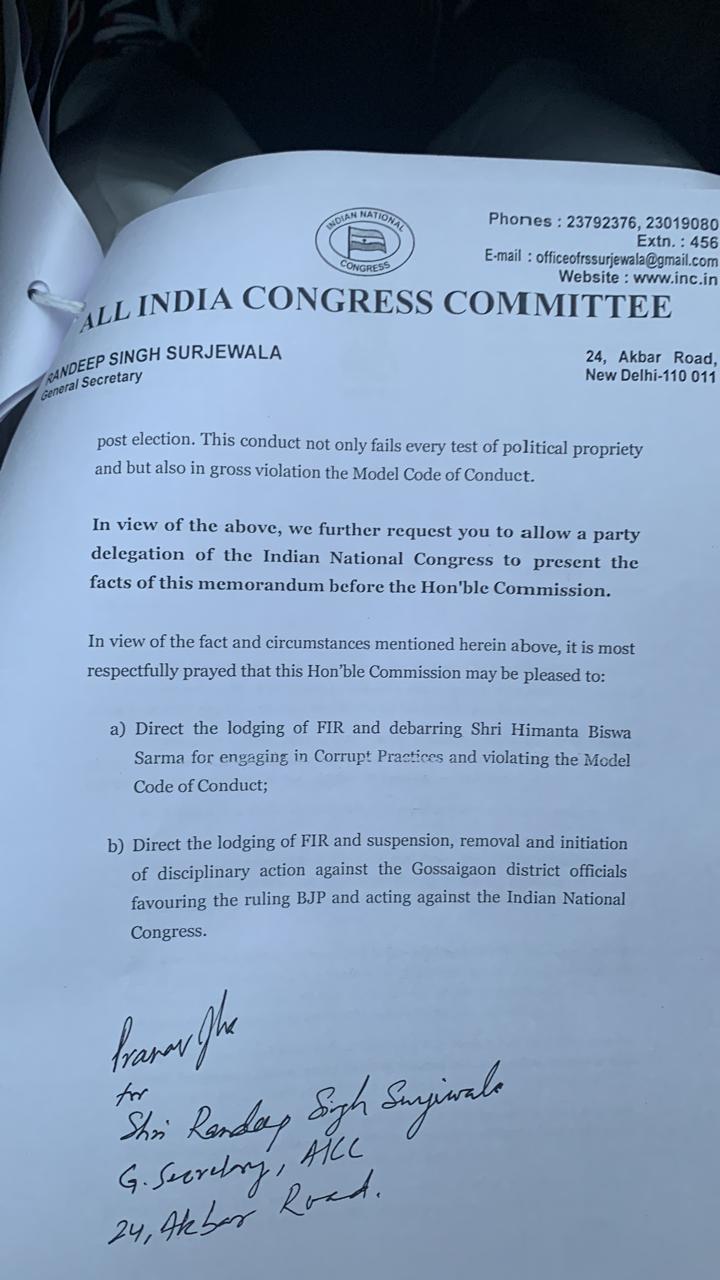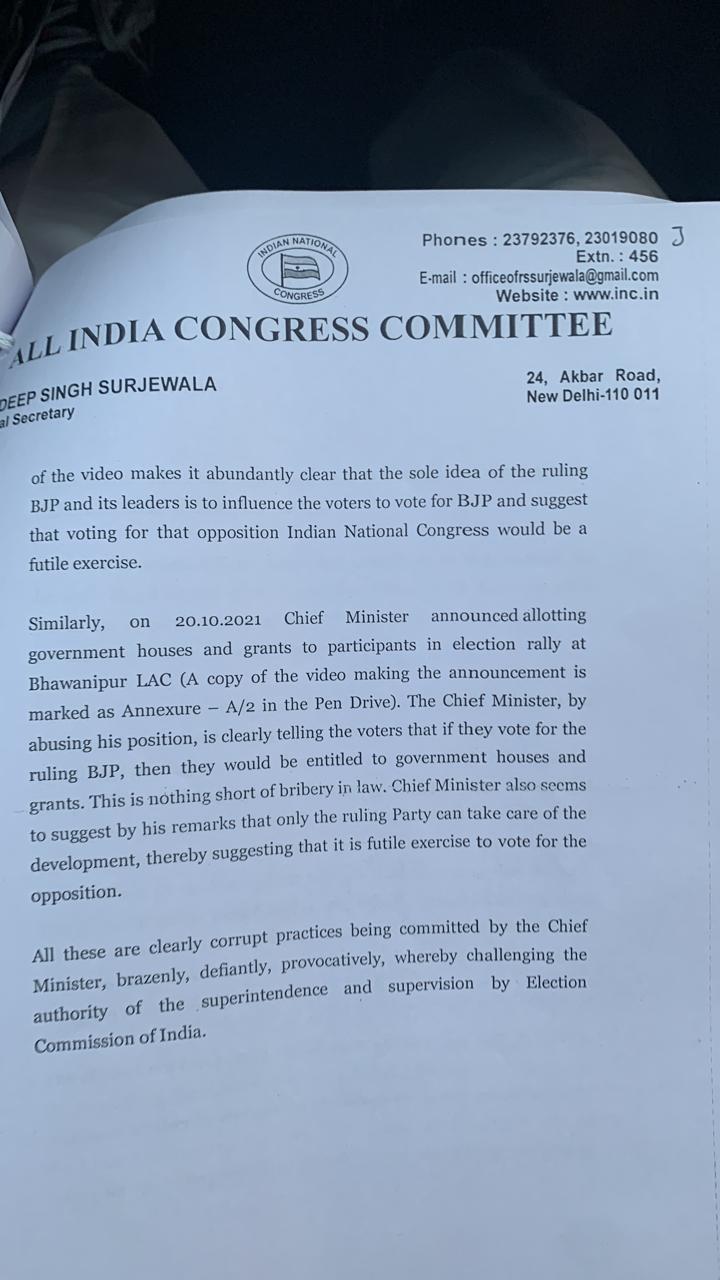 It is noteworthy that during the Assembly elections held earlier this year, the Election Commission of India (ECI) barred Sarma from campaigning for 48 hours after it emerged that he had allegedly said that Molihary, a Bodoland People's Front (BPF) leader will go to jail if he engages in extremist activity, and that the case was being given to the National Investigation Agency (NIA).
The Assam Assembly has a total of 126 seats, out of which 59 are currently held by the BJP after Sarbananda Sonowal's seat fell vacant when he was elected to the Rajya Sabha. BJP ally Asom Gana Parishad has nine seats, and another ally the United People's Party Liberal has five. The Congress meanwhile has 27 seats, AIUDF has 15 Bodoland People's Front has three and CPIM one. There is also one independent MLA.
Related:
Did Himanta Biswa Sarma violate Model Code of Conduct?
Himanta Biswa Sarma barred from campaigning, cop brother transferred