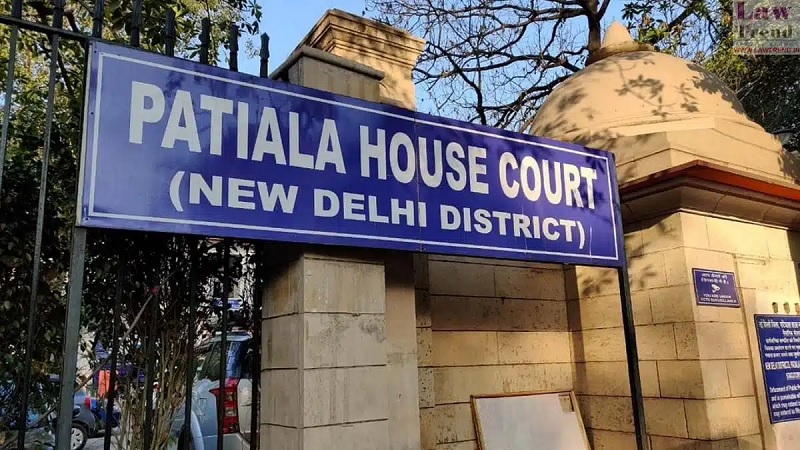 Image Courtesy: lawtrend.in
On November 2, 2022 a Delhi Court observed that for cases filed under the Unlawful Activities (Prevention) Act, (UAPA) mere possession of "jihadi literature" having a "particular religious philosophy" would not amount to an offence unless there is material to show execution of such philosophy to commit terrorist acts.
Principal District & Sessions Judge Dharmesh Sharma of Patiala House Court stated that "….to hold that mere possession of Jihadi literature having a particular religious philosophy would amount to an offence, though such literature is not expressly or specifically banned under any provision of law, is not fathomable in law unless and until there is material about execution of such philosophy so as to do terrorist acts. Such a proposition runs counter to the freedoms and rights guaranteed by Article 19 of the Constitution," as reported by LiveLaw.
The abovementioned statement were made by the court as it prepared charges for nine defendants in a National Investigation Agency investigation involving the online spread of ISIS ideology. The defendants in the case are from Kashmir, Kerala, and Karnataka.
The court framed charges against Mushab Anwar, Rhees Rasheed, Mundadiguttu Sadanananda Marla Deepthi, Mohd. Waqar Lone, Mizha Siddeeque, Shifa Haris, Obaid Hamid Matta and Ammar Abdul Rahiman under Sections 120B of the IPC read with Section 2 (o), 13, 38 and 39 of the UAPA.
Muzamil Hassan Bhat, a 26-year-old Kashmiri youth, has been cleared of all charges in the case. This was because, according to the court, there was no proof that he ever declared himself to be an ISIS member or took any actions to support the activities of the outlawed group.
Whereas, according to the court, the other accused had access to "highly provocative Jihadi material," subscribed to ISIS ideology, and were actively, purposefully, and deliberately disseminating such material, seeking support from like-minded individuals and "enticing gullible Muslim youths" to follow ISIS policies, which stated that there was a prima facie case to frame charges against them.
"They were professing to be self-styled module of Indian soldiers or operatives of the ISIS, and thus, making all efforts to further the cause of the banned organization," the court added, as reported by LiveLaw.
Another accused, Obaid Hamid Matta has been charged under Sections 2 (o) and 13 of the UAPA. "Merely because A8 (Obaid Hamid Matta) was accessing and reading certain hardcore Islamic literature, does not per se amounts to committing any offence. However, he was indulging in commission of unlawful activities and therefore committed offences u/s 2(o) read with section 13 of the UAPA," the court said, as reported by LiveLaw.
The accused were suspected of using various social media platforms "as a toolkit" to propagate the ISIS ideology and recruit, inspire, and radicalize like-minded individuals to engage in illegal crimes, according to the charges framed by the court. "The aforesaid accused persons were professing, proclaiming or asseverate themselves not only to be members of the banned organization but also furthering the provocative, violent and divisive ideology of the banned outfit ISIS," the court said, as reported by LiveLaw.
The court read over the chargesheets that the NIA had submitted, and it noted that data extraction from digital devices and social media accounts had shown that every accused person—except Muzamil Hassan Bhat, who was released—was using the internet to view jihadist literature. It was also stated that the accused were using both their personal and public social media profiles to promote and disseminate ISIS's ideology and philosophy.
"There is prima facie substance in the prosecution case that the accused were disseminating inflammatory and provocative Jihadi material through various social media accounts, and thus, were attempting to pollute the minds of gullible Muslim youths to further the activities of the banned terrorists organization. To sum up, even a casual reading of the messages, chatting, dialogues, comments and the whole tone and tenor of the entire material extracted from the digital devices of the accused persons would show that there was deliberate attempt to cause disaffection against the country," the court said, as reported by LiveLaw.
In regards to the matter of a terrorist act under the UAPA, the court ruled that while the accused defendants had, prima facie, violated sections 2(o) and 13 of the UAPA, there was insufficient evidence to conclude that any of them had committed a terrorist act as defined by section 15 of the Act. "No physical act has been attributed to them leading to commission of a terrorist act or any act or omission shown to be preparatory to doing of a "terrorist act"….," said the court.
It was also highlighted that no evidence had been gathered demonstrating that any of the accused had obtained weapons, ammunition, or explosive chemicals, tried to do so, or planned to commit any terrorist act in order to cause widespread disruptions or instill fear in the public.
"If the prosecution story is believed, some of the accused persons were highly motivated to undertake Hijra i.e., mass exodus to ISIS controlled territories or for that matter to the State of Jammu & Kashmir, which desire could never materialize, and that by itself is no offence under section 18 of the UA(P) Act. There is no material that any of the accused individually or for that matter with in association with one or the other planned to carry out any terrorist act or act preparatory to any terrorist act," the Judge added, as reported by LiveLaw.
The court noted that although the evidence gathered by the NIA at best showed that almost all of the accused—aside from Bhat—were supporters of ISIS and frequently accessed highly radicalized Jihadi material online, it added that there was no evidence to suggest that any of them—either individually or in collaboration with another—had committed or were planning any terrorist act.
"To sum up, the accused persons before this Court are more or less young persons and their religious & ideological bent of mind is certainly disdainful, despicable and contrary to the ideals of the constitution of India. However, since none of the accused is said to have indulged into any acts of violence or of being a party to any conspiracy for committing any particular terrorist act, they cannot be held prima facie to have committed the offences in question," the court said, as reported by LiveLaw.
Regarding the question of membership with the prohibited organization, the court stated that none of the defendants were an "active member" despite the fact that they had "probably been yearning to become members of the ISIS." The court ruled that there was insufficient proof that any of the accused received a rank, position, or designation from the ISIS or was assigned a specific assignment to commit a terrorist act.
"There is no evidence that there is ever any acknowledgement by any one in the Command hierarchy of the ISIS or its subsidiary or affiliated outfit treating any of the accused as its foot soldiers or members of any 'sleeper cell', " said the court. It added: "Even if they were impressed by the said philosophy and ideology, still they cannot be said to be members much less such members as would attract the penal liability of the said organization," as reported by LiveLaw.
The court did point out that it was challenging to determine whether the accused were only "passive members" of the prohibited organization given the vast amount of information that had been retrieved from the accused's social media accounts and cell phones.
"Each one of them was very deliberately, purposely and actively using secured and unsecured as well encrypted social media accounts openly professing himself or herself as a sympathiser, activist and member of the banned orgainsation ISIS. It was not a mere case of affirmation of the violent philosophy of the ISIS by getting access to such material on the internet but also active involvement in the dissemination of such ideology," the court said.
It added "Prima facie sharing highly inflammatory, anti-national and secessionist propaganda on the social media platforms to a select group of persons and entering into discussion or exchange of comments and counter comments or views by all means amounted to dissemination and also conducting a sort of meeting of like-minded persons on the web world to spit venom against the country and promote the cause of the terrorist organisation."
Regarding the allegations of sponsoring terrorism, the court held that no evidence had been gathered to demonstrate that any of the accused had attempted to obtain any weapons, arms, or ammunition after receiving such payments. Additionally, it was noted that there was no evidence to support the transmission of such monies to ISIS. The court further declined to file charges under section 121A of the IPC against the defendants, stating that there was insufficient evidence to support any of them being involved in a plot to overthrow the Indian government.
"Mere accessing and reading articles or information about IEDs on the web world by A9 and A10 without any proof of actual or physical act of assembling and manufacturing such device is hardly of any consequence. There is no material that any of the accused persons individually or group was conspiring to wage war against Government of India and/or indulge in any kind of terrorist act," the court said, as reported by LiveLaw.
Similar case
In a similar case, the Supreme Court had, in October last year, had upheld the bail granted to two Kerala students under UAPA while observing that mere association or support given to a terrorist organisation does not attract the stringent provisions of UAPA. The accused were charged for having Maoist links as they possessed certain materials relating to the programmes of CPI (Maoist). The court observed that the students are of formative age and might have been fascinated by what is propagated by CPI (Maoist). On September 9, 2020, a special NIA court in Kochi granted bail to Allan Shuaib (20) and Thwaha Fasal (24) who were detained since November 2019. They were arrested on the grounds that they were in possession of documents supporting CPI (Maoist), attended meetings of CPI (Maoist), prepared cloth banners supporting secession of Kashmir from India.
Related:
Assam: Madrasa demolished in protest against 'jihadi activities'
Demons to Jihadis, BJP's Haribhushan Bachaul targets Muslims yet again
J'khand HC grants bail to UAPA accused as no link to Al-Qaeda established
Delhi Riots: No 'incriminating clinching evidence', court grants bail