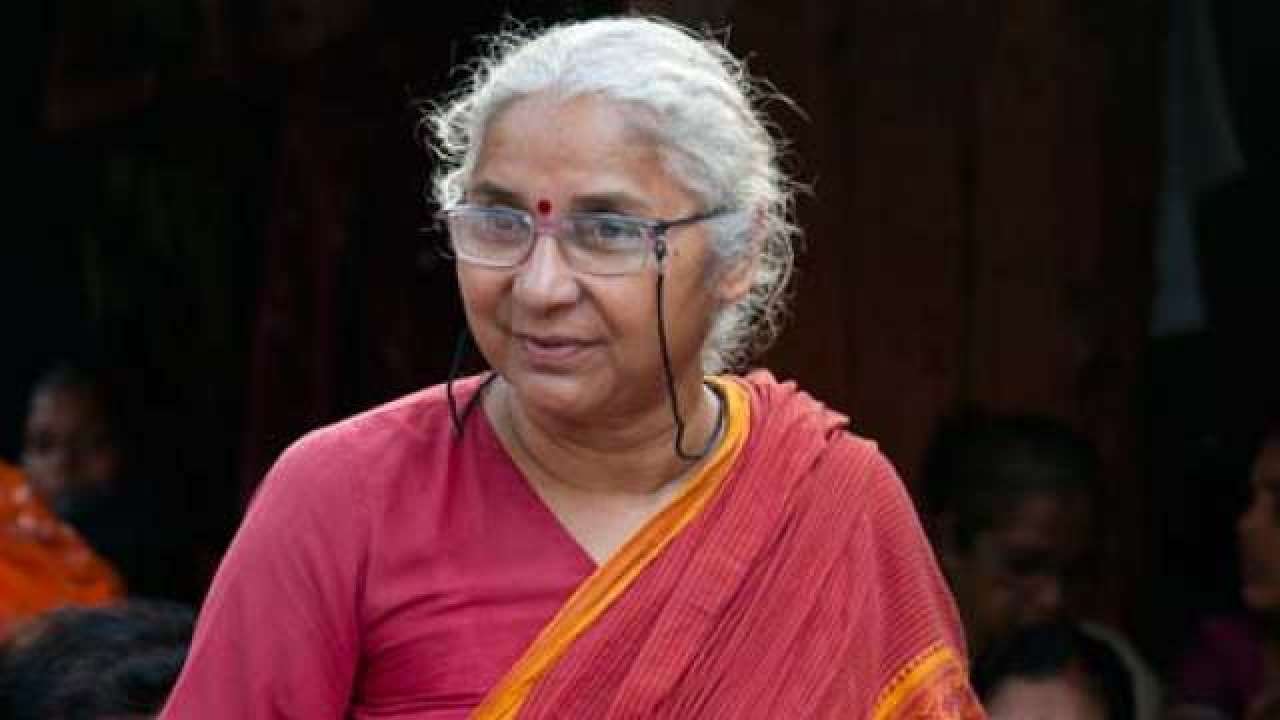 After the Regional Passport Office (RPO), Mumbai, issued a show cause notice to Narmada Bachao Andolan (NBA) activist Medha Patkar as to why her passport should not be impounded, she has accused the move of being a deliberate attempt and another conspiracy to put her behind bars.
On Thursday, the passport office had issued her a show cause notice for failing to disclose information on pending criminal cases after journalist Sanjeev Jha filed a complaint against the activist for obtaining her passport by concealing and suppressing material facts.
"While obtaining passport bearing no… dated March 30, 2017 you have not disclosed the fact regarding pendency of above cases and obtained passport by suppression of material information.
"In view of the same it is proposed to impound your passport bearing and any other passport if issued subsequently under section 10(3) (e) of the Passports Act 1967. You are requested to state why action should not be taken under section 12(1) of the Passports Act 1967," the notice issued by the passport office on October 18 said.
The passport office has now sought details from the Director General of the Madhya Pradesh police regarding the matter.
A conspiracy?
Speaking to NDTV, she said, ""I think this is a much deeper conspiracy that needs to be looked into. Vested interests are working actively to defame public movements these days, trying to find one reason or another to put activists behind bars."
She said that she had already responded to the Mumbai RPO in writing on October 18 this year. Her response read, "Of the nine cases that have been shown pending against me in Madhya Pradesh's Barwani, Alirajpur and Khandwa districts, I have already been acquitted in three (two in Barwani and one in Alirajpur). Another case that pertained to carrying out a silent procession was registered at Barwani in August 2017, and so there was no question about informing the passport office about it in March 2017."
Adding that she had no recollection of cases pending against her in the Khandwa district court she said, "I don't remember being summoned or arrested in any of these cases, nor do I remember having been made an accused in these cases. Till date, therefore, I've been acquitted in whatever cases of early years until March 30, 2017 – the date of my application for passport, as per my knowledge."
Speaking from Bhopal where she was leading protests for those affected due to the Sardar Sarovar Dam in Madhya Pradesh, she said the decision to seize her passport was just another attempt to target activists and challenge their morality.
Speaking to Sabrang India, Patkar said that the cases filed were not against her alone, but against a large group of people. She also stated that she was unaware of Sanjeev Jha and why he had filed a complaint against her. She added that it was difficult to get back to the RPO as they hadn't even mentioned the case numbers they were seeking information about.
After the Union government revoked British-born journalist Aatish Taseer's Overseas Citizen of India (OCI) card, this attempt to impound Patkar's passport surely seems to be an explicit attempt at cracking down on dissenters.
The question is – if the passport office had reissued her passport, hadn't they done it ensuring proper background checks for any cases pending? Why now?
Also, has the passport office impounded passports of any politician for not disclosing their criminal cases?
Related:
Whatsapp Spyware Attack: Bhima-Koregaon activists being spied on by the Centre?
Open Letter to the Government of India from Pegasus Targeted Persons
Bhima Koregaon case: Bail Applications of three social activists rejected by Bombay High Court
Madhya Pradesh using 'false' Narmada dam oustee figures of previous govt: Medha Patkar
Historic Chikhalda, temples, mosques submerged, activists 'rescue' Gandhi idol