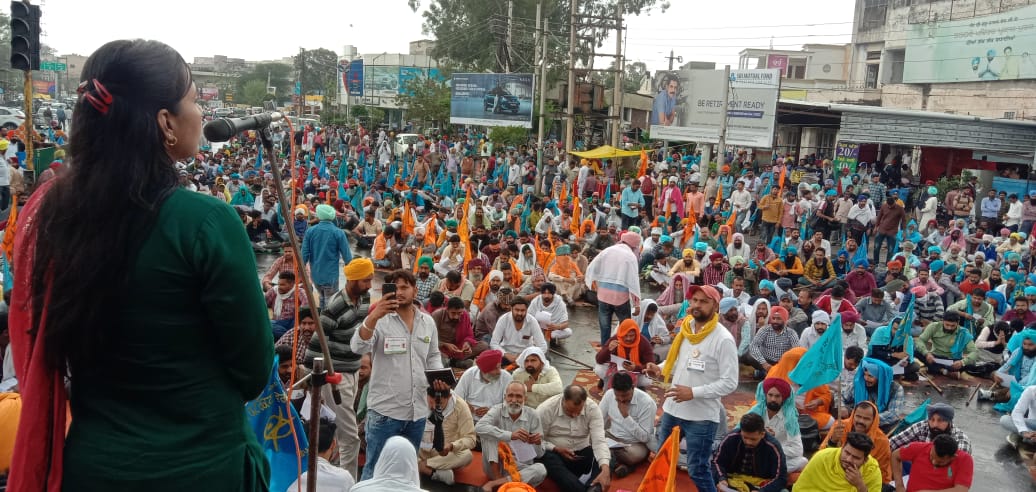 A mass gathering of workers and kin at Fufara Chowk in Patiala district demanded regularisation of contract employees and repeal of new labour and farm laws on March 12, 2021, as per the Contract Employees Struggle Morcha (Punjab).
Punjab leader Varinder Singh Momi and others denounced the state government for winning state elections by promising to regularise contract employees of all departments yet failing to come through in the last four years of its tenure.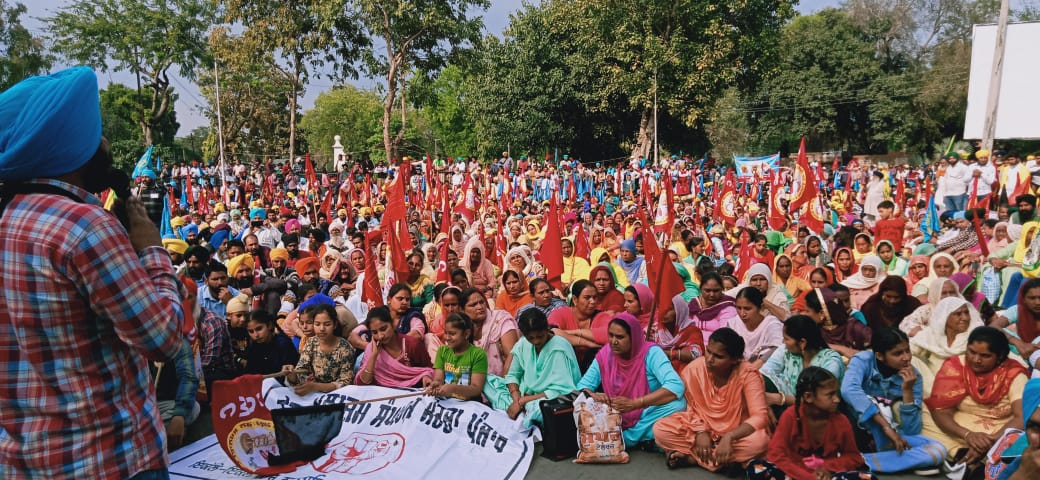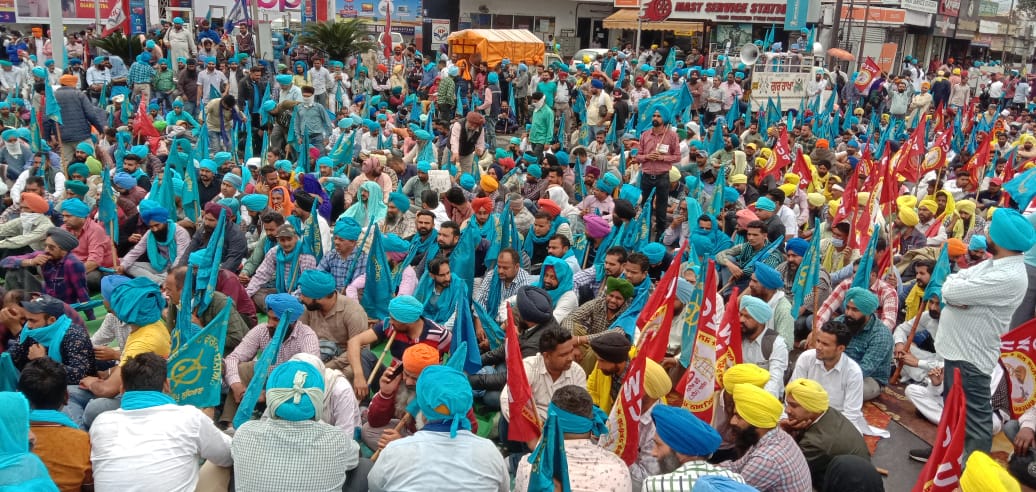 "With the intention of privatisation, contract employees of all departments are being retrenched and about 60,000 posts have been abolished in the name of restructuring," said Momi while addressing a huge crowd of workers and employees demonstrating at the Chief Minister Captain Amarinder Singh's hometown.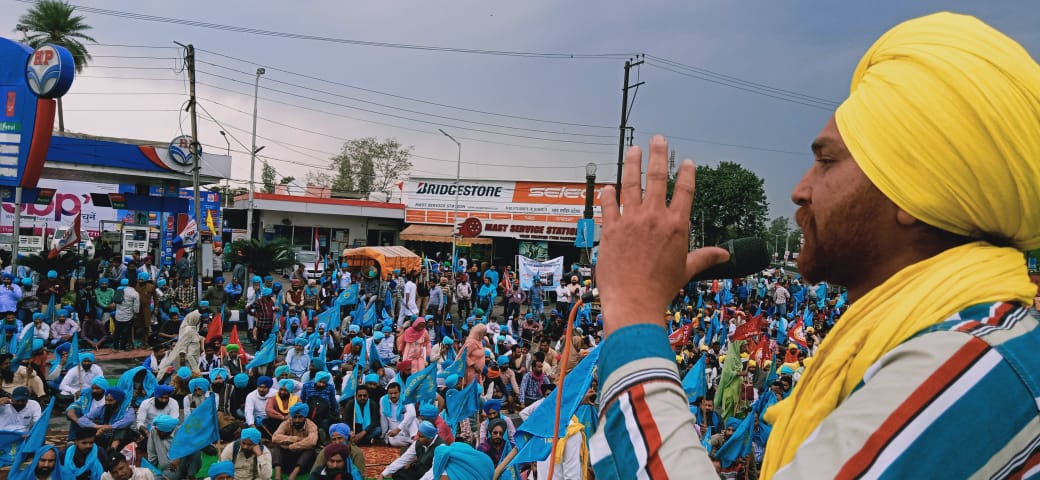 Speaking to SabrangIndia, Momi said that the state government agreed to have a meeting with leaders on March 18 to discuss their demands. As elaborated, workers' concerns were about the new labour codes and the three agriculture laws.
Leaders feared such policies would hand over all public institutions facilitating government thermal, school-college, hospital, electricity, water supplies, sewerage boards, transport, roads, airports, airplanes, railways, banks and others to corporate houses.
Leaders said that Cabinet Ministers talking to Morcha representatives during sub-committee (formed by the government after prolonged struggles) meetings Sarkar frequently assured them of regularisation.
"So far no contract employees of any institution have been regularised. The tragedy is that the Punjab government in its last budget session did not bring any policy on contract employees, but rather privatisation of public sector agribusiness, catastrophic changes in labour laws that have intensified privatisation attacks," said Morcha leaders.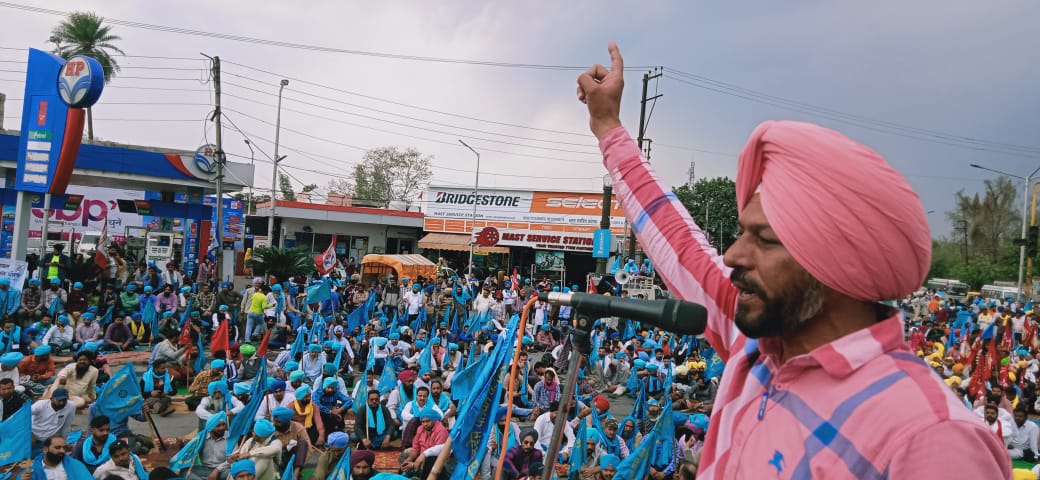 Such policies have sparked a huge protest among contract employees including women. On Friday, protesters demanded that the government abolish privatisation of public agencies and agribusinesses, repeal aforementioned policies, prevent outsourcing in all departments as well as enlistment, contractors. They further demanded unconditional regularisation of all contract employees working in the categories of society, contractual work, with honorarium, etc.
"Employees should be reinstated, expensive power agreements with private thermals should be cancelled. Government thermals should be started. All recommendations of Ahluwalia Committee, the Power Act 2003 and 2020 should be cancelled," they said.
Moreover, in the interest of contract employees, leaders said that they should be promoted after 3-5-10 years of service while providing affordable rations, education, health care for all and monthly salaries of contract employees and regular EPF and ESI deduction notification.
Women protesters marched up to YPS Chowk after a march at Fufara Chowk till 3 PM. At the end, the sub-district magistrate of Patiala called on leaders and agreed to meet them on Thursday.
The dharna concluded after representatives submitted a letter to authorities with a warning that if these demands were not addressed soon, the Chief Minister would have to resign in the near future.
"When ministers and ministers enter the field, they will be surrounded by black flags and a day of protest against privatisation will be observed on March 15," said Momi.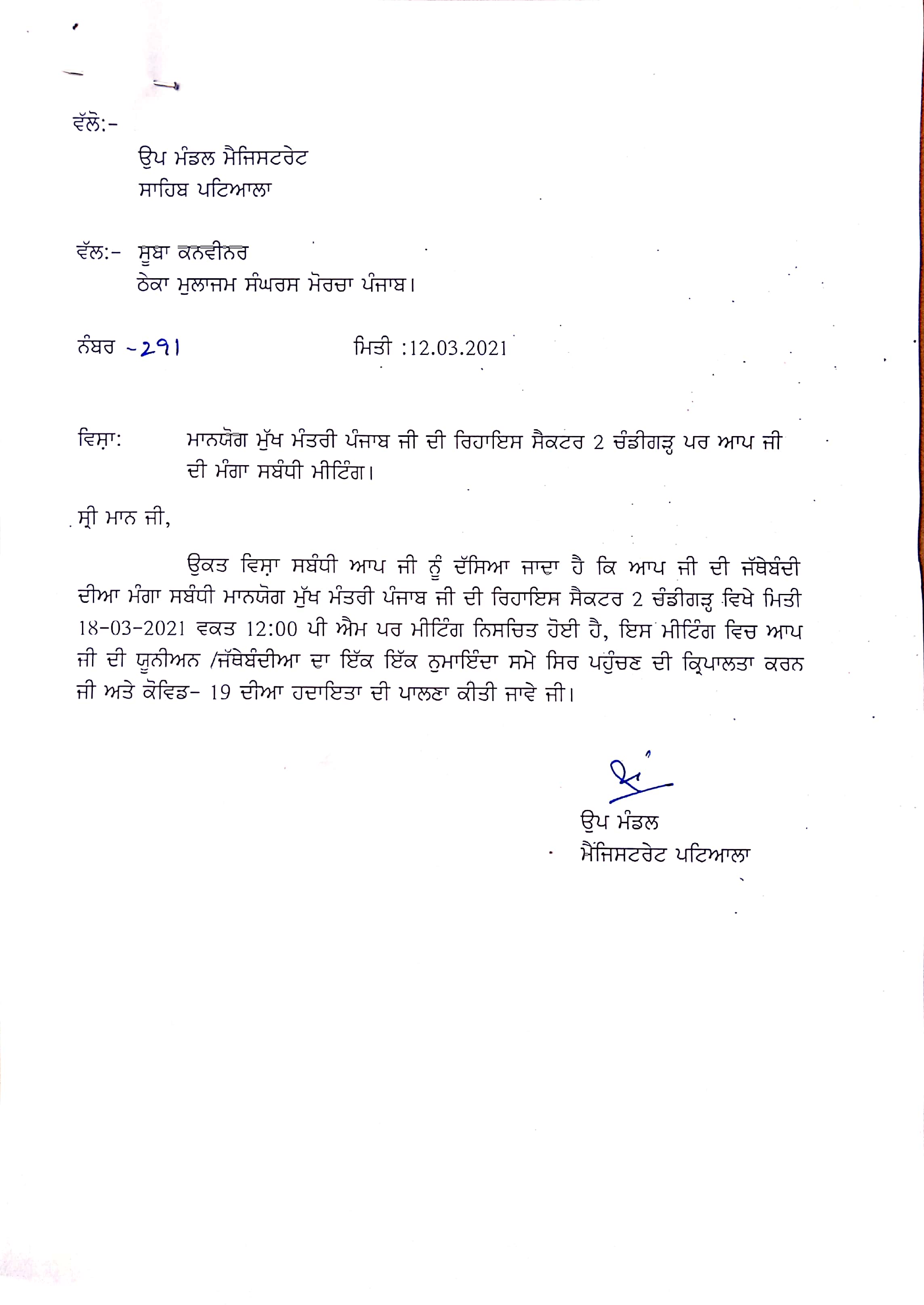 Other than contract employees, Technical Service Union (Bhangal) State President Bharbhur Singh and Senior Vice President Rachpal Singh, Bharti Kisan Union (Ekta) Ugrahan District President Manjit Singh Nial, DTF State President Digvijaypal Sharma, Punjab Roadways Union President Jagjit Singh Chahal and other leaders participated in the protest as well.
Related:
Punjab workers to agitate against labour codes on March 12
Punjab's Workers Union promises to look after fields until farmers return
Labour Codes Issues: Spelling out the ABCs
Don't make the mistake of voting for BJP: SKM to Bengal voters
Haryana: Manohar Lal Khattar-led govt survives no-confidence motion