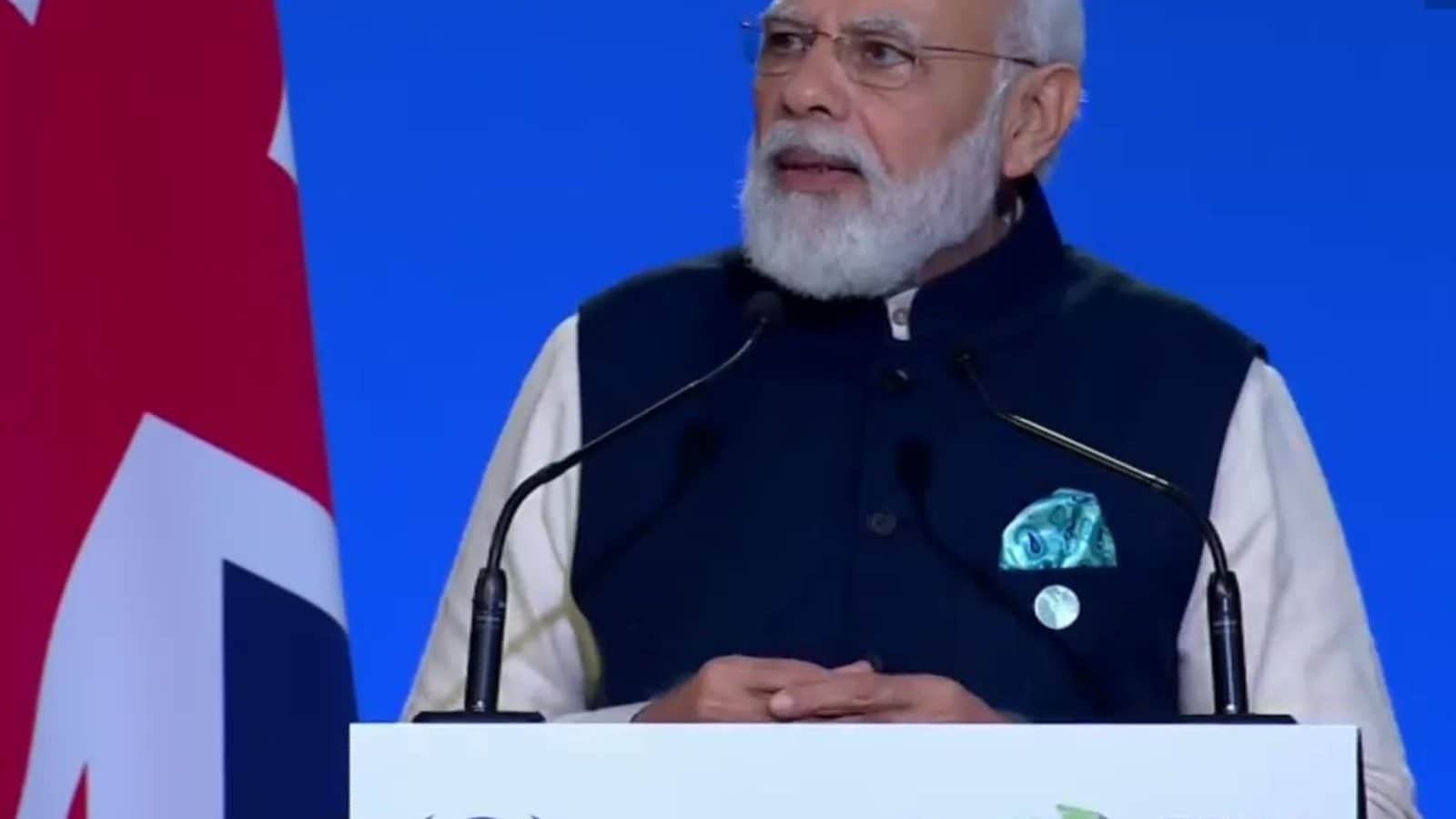 India was among the few countries at the COP26 Climate Summit that declined to sign the 'Glasgow Leaders' Declaration on Forests and Land Use' that seeks to end deforestation by 2030, taking issue with the linking of trade with climate and forest issues.
On November 2, 2021 UK Prime Minister Boris Johnson presented the declaration to "meet our land use, climate, biodiversity and sustainable development goals, both globally and nationally, will require transformative further action in the interconnected areas of sustainable production and consumption; infrastructure development; trade; finance and investment; and support for smallholders, Indigenous Peoples, and local communities, who depend on forests for their livelihoods and have a key role in their stewardship."
However, while 124 countries endorsed this view and signed the document, the Indian representative requested that the word "trade" be removed from the declaration. According to Indian Express, the representative said, "Trade falls under the WTO and should not be brought under climate change declarations. We had asked the word "trade" to be removed, but they did not agree. So, we have not signed the declaration."
This incident occurs a day after the Government of India's announced deadline for receiving comments regarding proposed changes to the Forest (Conservation) Act (FCA) 1980.
The UK declaration encouraged the conservation of forests, similar terrestrial ecosystems and their restoration by facilitating trade and development policies that promote sustainable development, commodity production and consumption. Most pertinent to India, it called for a recognition of indigenous peoples, as well as local communities.
Across India, Adivasi communities in Odisha, Madhya Pradesh, Chhattisgarh, Jharkhand and many other regions continue to protest illegal mining or "development" activities in forested areas. The proposed dilution of environmental clearance in the central government's recent paper also dismisses the required consent of local communities and gram panchayats under the Forest Rights Act, among other legal provisions.
Furthermore, the leaders' declaration also talked about meeting the Paris Agreement goals, like maintaining the global average temperature rise to well below 2°C and pursuing efforts to limit it to 1.5°C.
This is in direct agreement with the India's government's Nationally Determined Contribution (NDC) target of creating a carbon sink of additional 2.5 to 3.0 billion tons of carbon dioxide equivalent by 2030. Yet, rather than adopting a policy similar to the UK document, India has opted to assure "tree growers that vegetation or tree plantation raised on their private/ non forest lands will not attract FCA provisions."
Fearing that the Ministry of Environment, Forest and Climate Change's suggested changes will cater to corporates rather than the environment and indigenous groups, the AIUFWP called for a nationwide protest on November 12 to condemn the actions of the government that are clearly anti-Adivasi and forest dwellers.
Meanwhile, the UK government in its statement said that governments representing 75 percent of global trade in key commodities that can threaten forests such as palm oil, cocoa and soya will commit to a common set of actions to deliver sustainable trade and reduce pressure on forests.
Related:
Jal, Jungle, Zameen: Chhattisgarh Adivasis march 300kms to oppose coal mining projects
Dilution of environmental laws, a persistent tactic: AIUFWP
India farmers, Adivasis and forest dwellers condemn FCA draft changes
Forest Conservation Act: GoI suggests fundamental changes Act, despite widespread objections