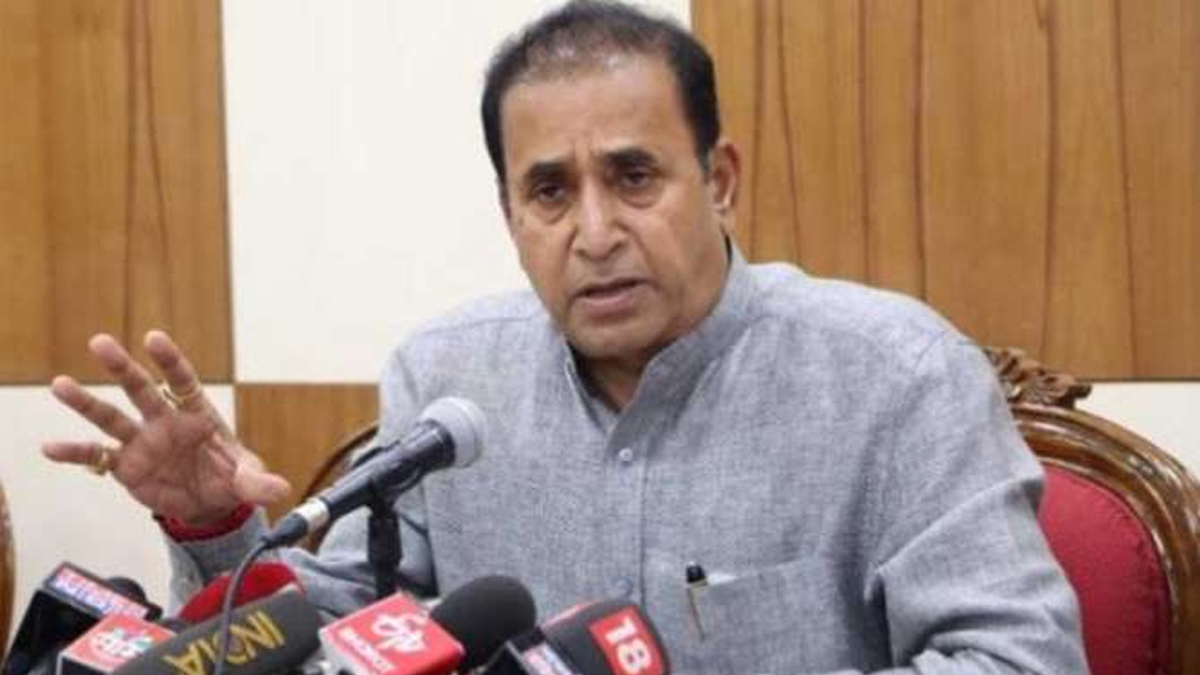 Maharashtra Home Minister Anil Deshmukh resigned from his post on April 5, 2021, hours after the Bombay Court directed the Central Bureau of Investigation (CBI) to conduct a preliminary probe into corruption allegations levelled against him.
According to the Indian Express, Nationalist Congress Party (NCP) leader Nawab Malik said that Deshmukh decided to step down from his post while the inquiry is conducted. He submitted his resignation letter to NCP Chief Sharad Pawar on Monday and Chief Minister Uddhav Thackeray.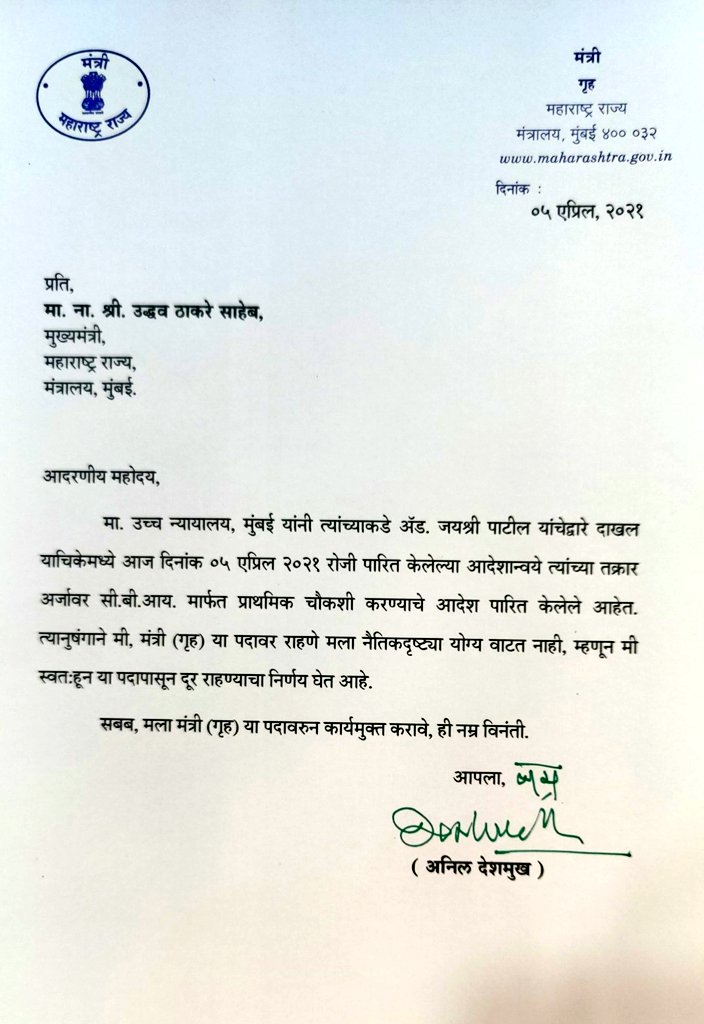 "Following the court's order, it does not seem appropriate that I maintain my post as Home Minister. For this reason, I have decided to distance myself from this designation," Deshmukh wrote in his letter.
According to New18, the Bharatiya Janata Party (BJP) has been demanding his removal from the Maha Vikas Aghadi government after former Mumbai police chief Param Bir Singh sent a letter to Thackeray accusing Deshmukh of ordering police officers to collect Rs. 100 crore monthly from bars and hotels in Mumbai.
Related:
Petitions seeking probe against HM "filed for cheap publicity": Bombay HC
Param Bir Singh moves Bombay HC seekings CBI probe against Anil Deshmukh
SC directs Param Bir Singh to approach Bombay HC
Bom HC: Two petitions filed seeking probe into corruption allegations against Maha gov't
Parambir Singh-Sachin Vaze controversy: Will Maha Vikas Aghadi survive?