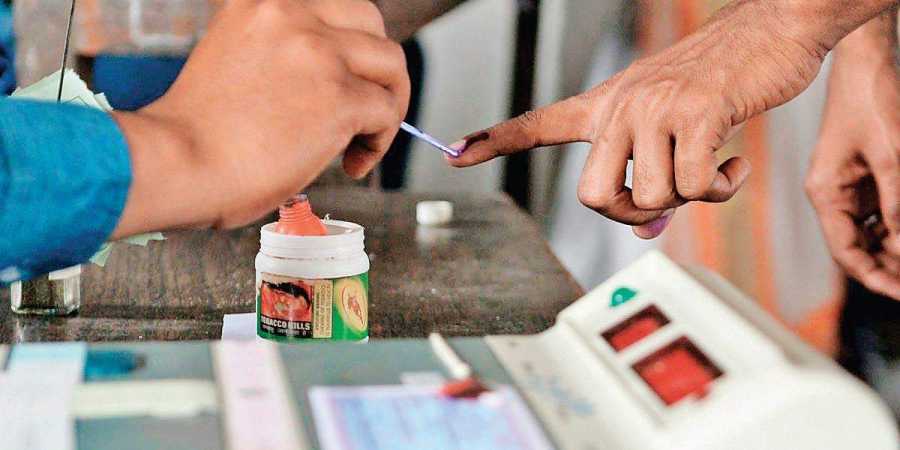 After a series of candidates ended up winning local body elections in Andhra Pradesh because they ran unopposed amidst allegations of their peers being forced to bow out of the race, many political parties in the state are inclined to have those results declared void and press pause on holding these elections till the Covid-19 pandemic is over.
Opposition parties have urged the State Election Commission (SEC) to withdraw its previous notification and declared the results of places where candidates won unopposed as invalid. This demand is also significant as it comes amidst allegations against the ruling YSR Congress party members of large-scale intimidation and violence. The elections were for local bodies like mandal parishads, zila parishads, and municipalities.
The unanimous election of candidates will automatically become invalid if the poll notification is withdrawn," sources in the SEC pointed told Deccan Chronicle on Wednesday.
Pradesh Congress Committee (PCC) leader S Sailajanath has reportedly written to the SEC asking that elections be halted. Similarly, CPM leader YV Rao has raised concerns related to Covid-19, reopening of schools as well as agricultural operations. The CPM though has not sought a withdrawal of the previous notification. Telugu Desam's K Acchan Naidu also asked for a withdrawal of the previous notification.
Interestingly, the Andhra Pradesh government itself decided to oppose holding elections. Chief Secretary Neelam Shawney met the State Election Commissioner N Ramesh Kumar on Wednesday and communicated the government's stand. Deccan Chronicle reports that two more senior bureaucrats handling health, namely Anil Kumar Singhal and K Bhaskar, had also shared Covid-19 related concerns with the SEC earlier.
It is noteworthy that the Supreme Court had directed that polling be resumed after consultation with the state government. The SEC also elicited views of other parties, a move that drew sharp criticism from the ruling YSR Congress. But the SEC defended its stand saying it had followed the best practices of the election commission of India in all matters. Recognised political parties with reserved symbols are necessarily called for consultation and the SEC did not wish to deviate from this practice.
Related:
Covid-19: Election Commission announces updated SOPs
Bihar Elections: First phase of voting concludes
15 UP bye-elections candidates charged with serious criminal cases: ADR