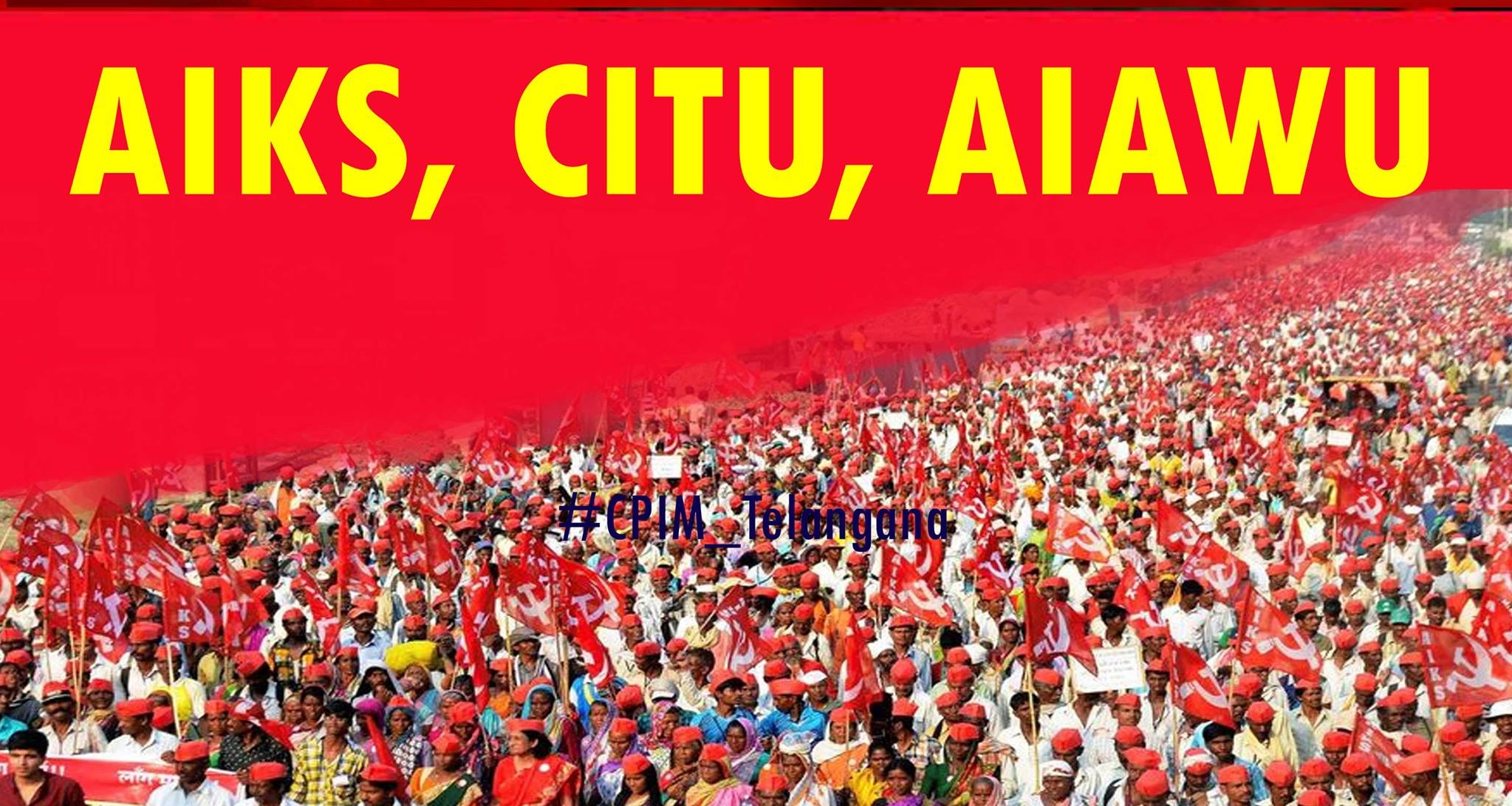 Left-wing organisations called for a countrywide protest against atrocities on Dalits, women and socially backward sections on October 13, 2020. Units of the Centre of Indian Trade Unions (CITU), the All India Kisan Sabha (AIKS) and the All India Agricultural Workers Union (AIAWU) intend to organise joint protests on local-level and workplace areas on the day.
In view of recent events, protesters will demand time-bound, effective Supreme Court enquiry of Hathras case, action against negligent police officials, protection for the victim's family, justice for all victims in similar cases, implementation of Justice Verma Committee recommendations, land-ownership to the landless, jobs and minimum wages and strict implementation of laws on reservation.
The organisations said that the heinous gang rape and murder of the 19-year-old Dalit woman by upper-caste landlords in Hathras, Uttar Pradesh is the highest form of the violence. They condemned the BJP-led government for shamelessly protecting the perpetrators and tampering with evidence. They also alleged that the government openly supported the threatening and terrorising activities of landlord groups against the victim's family.
"The Constitutional rights of the Dalits are being violated by the Ruling party. The Scheduled Caste/Scheduled Tribes (Prevention of Atrocities) Act, 1989 was not fully implemented by the earlier Governments but BJP government is not only diluting it but is patronizing the criminals which is leading to the increasing number of attacks against Dalits," they said.
Citing the Unnao case, they said that Uttar Pradesh has become a "Criminal Raj" under the Adityanath-led state Government. The state has become "a laboratory of 'upper-caste' landlord dominance terrorising the Dalits as well as any dissenting voice," they said.
Accordingly, many spontaneous protests have started all over the country by democratic sections of society. Many left-wing organisations led protests against Hathras case in numerous parts of India.
"Under neoliberal Hindutva regime, the exploitation of the working people and the oppression of any assertion will manifest as caste/gender oppression in our country especially in the countryside," they said.
Related:
Protests persist! Mumbai, Thane continue to decry Hathras atrocity
Valmiki sanitation workers go on strike demanding justice in Hathras case
NAPM condemns Caste and Gender-based violence in BJP ruled-states
Nation comes together demanding justice for Hathras Dalit gang rape victim