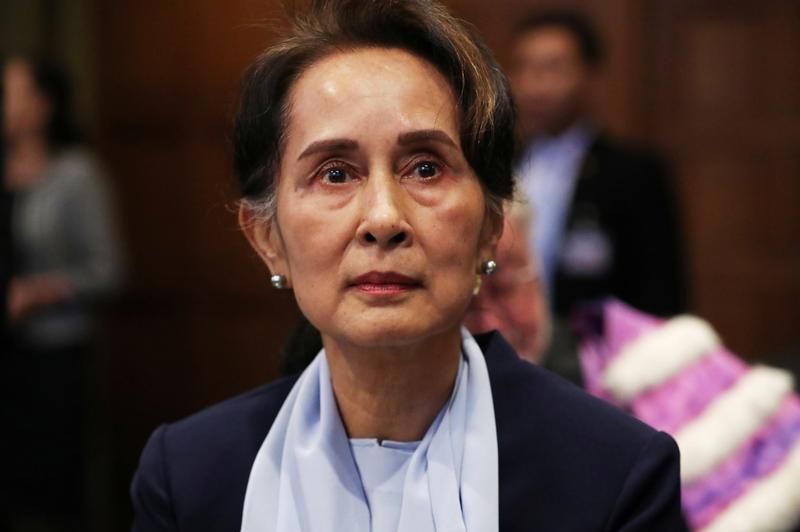 India's foreign ministry said, on Monday, it was deeply concerned at the military coup in Myanmar, reported NDTV. The ministry has stated, "We have noted the developments in Myanmar with deep concern," adding that India believed "that the rule of law and the democratic process must be upheld. We are monitoring the situation closely."
A coup has been reported from Myanmar, the country's leader Aung San Suu Kyi has been detained, and the military has declared a one year state of Emergency in the country, reported multiple global news outlets including the BBC. Suu Kyi who heads the National League for Democracy (NLD) and Myanmar President Win Myint were detained in the country's capital Naypyidaw on Monday, stated news reports. According to a report in NDTV, the NLD spokesman Myo Nyunt confirmed that this happened before dawn, hours before parliament was meant to resume for the first time since the elections. After winning the majority needed in the November 2020 election, the National League for Democracy (NLD) formed the government that was in place till now.
According to BBC, the country's Military TV said a "state of emergency had been declared for one year and power transferred." The news reports explained that this coup has come after "tensions rose between the civilian government and the military following a disputed election". Myanmar, had military rule till 2011. On February 1 2021, the military announced that power had been handed to commander-in-chief Min Aung Hlaing because of "election fraud".
The NDTV reported that the United States government has condemned the coup, stating that it "opposes any attempt to alter the outcome of recent elections or impede Myanmar's democratic transition". According to the statement issued by US Secretary of State Antony Blinken, the US "stands with the people of Burma in their aspirations for democracy, freedom, peace, and development. The military must reverse these actions immediately". Australia's Foreign Affairs Minister Marise Payne was reported saying, "We call on the military to respect the rule of law, to resolve disputes through lawful mechanisms and to release immediately all civilian leaders and others who have been detained unlawfully."
According to news reports, mobile internet data connections and some phone services have been disrupted in major cities. International media including BBC World News television, are blocked while local stations are off air. The news report added that banks have temporarily halted all financial services, according to the Myanmar Banks Association.
Myanmar shares a long land border of over 1600 Km with India as well as a maritime boundary in the Bay of Bengal, as stated by India's Ministry of External Affairs, records. Four North-Eastern States viz. Arunachal Pradesh, Nagaland, Manipur and Mizoram share an international boundary with Myanmar.
Related:
Joe Biden orders end of use of private prisons
Nagaland steps one step closer to lasting peace