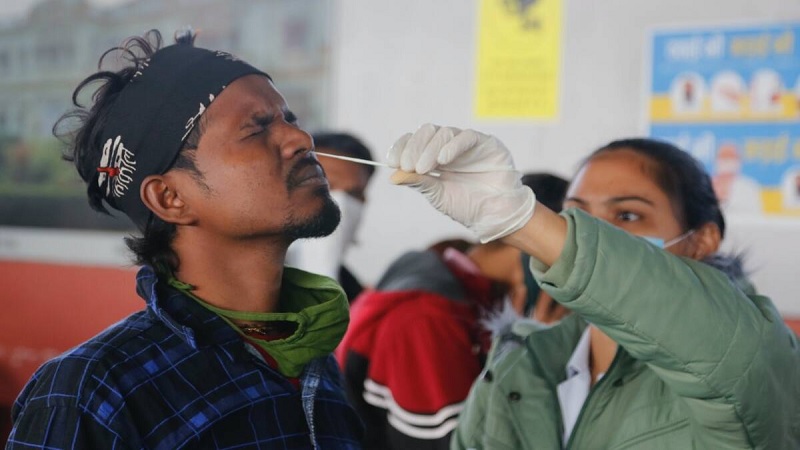 Image Courtesy:indianexpress.com
As many as 211 Covid deaths were registered by the Union Health and Family Welfare Ministry on December 6, 2021, bringing the total official death toll to 4,73,537 since the beginning of the pandemic. This includes the single-day spike of 2,796 Covid-19 fatalities reported by The Hindu on Sunday.
Concerns about the new coronavirus variant 'Omicron' continue to grow across the world. State governments that witnessed huge tragedies during the second wave of the pandemic remain wary of any sudden change in Covid-data.
Therefore, states like Bihar and Kerala reconciled their records over the weekend to report 2,426 deaths and 263 deaths respectively, reported The Hindu. On Monday, the highest fatality was recorded by Kerala with 161 deaths. As per state data, 23 deaths were reported on December 5 in its media bulletin and 138 deaths were declared in an appeal G.O.(Rt) No.2110/2021/H&FWD. On December 4, it reported 315 deaths.
It may be noted that there is a significant difference between Kerala's death toll and states like Tamil Nadu and West Bengal with the second highest fatality number of 10 deaths.
Meanwhile, as many as 98,416 total active Covid-cases were reported on Monday, with an increase of 739 cases in the past 24 hours. Karnataka recorded 120 more cases, Delhi reported 48 cases, while both Gujarat and Maharashtra recorded 23 more cases. According to the central government the national figure is the lower caseload in 552 days.
Further, the Government of India reported that active cases account for less than one percent of total cases; currently at 0.28 percent which is the lowest data point since March 2020. On the other hand, 127.93 cr vaccine doses have been administered so far, under the nationwide vaccination drive. As per official records, recovery rate is at 98.35 percent with 8,834 recoveries reported in the past 24. It also reported 3,40,69,608 total recoveries.
However, airline guidelines become more stringent as more Omicron cases are reported in India. According to the NDTV, seven Omicron-positive individuals were found in Maharashtra, nine people were found in Jaipur and a man was found Omicron-positive in Delhi on Sunday, bringing the total to 21 variant cases.
The Union Civil Aviation Ministry stated in its guidelines on December 1 that passengers originating or transiting from at-risk countries will undergo post-arrival testing, quarantine if tested negative or stringent isolation protocols if tested positive etc. Airlines will allow only those passengers who have filled in the self-declaration form on the Air Suvidha portal and uploaded the negative RT-PCR test report. Further, passengers are advised to download the Aarogya Setu app on their mobile devices.
Related:
Uttar Pradesh: State govt will withdraw 3 lakh Covid violation cases
Is a third wave of Covid-19 coming this festive season?