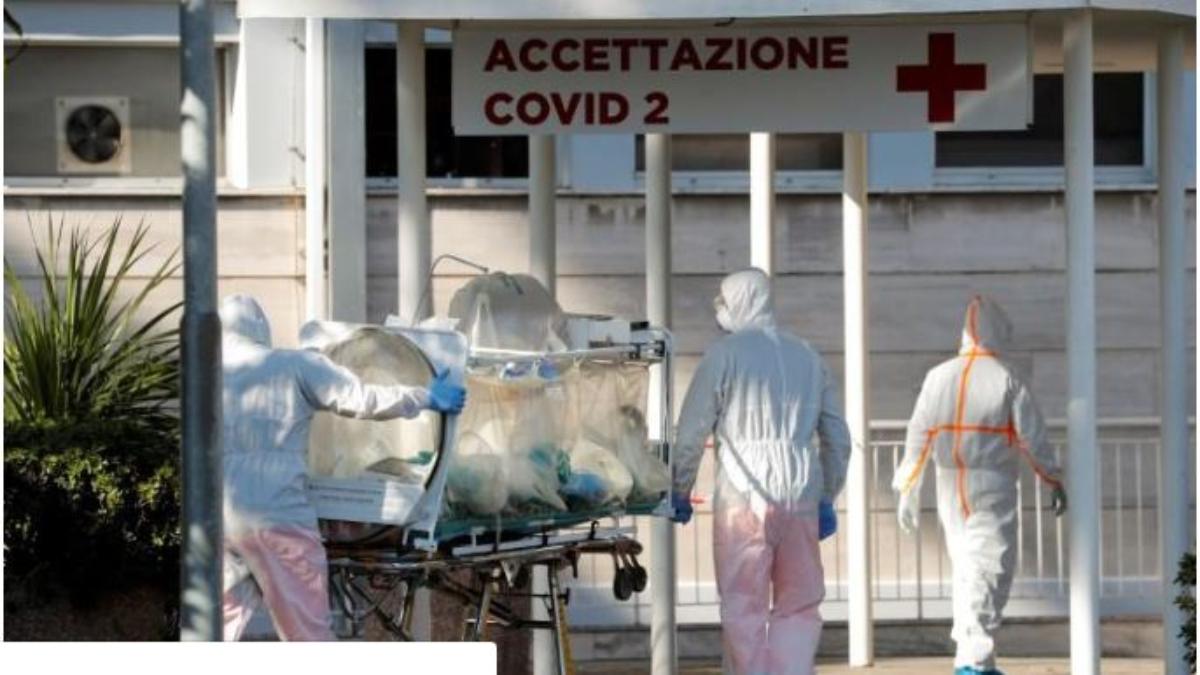 The subject of disposing of bodies of those who have succumbed to Covid-19 has been a contentious one as people of different faiths perform the last rites of their deceased in different ways, and it always a deeply emotional and personal choice.
At the time of publishing this piece, over 420 people had succumbed to the coronavirus in India. But, unlike the quite dignity one expects at a funeral, in at least two cases, families had to suffer the additional anguish from running from pillar to post to bid their loved ones a final goodbye.
On April 2, the body of a man who died of Covid-19 had to be cremated after trustees of a burial ground in Malad-Malwani denied the family permission to bury the body, reported Deccan Herald. The victim, a resident of Collector Compound in Malwani died early on April 1 at a civic-run hospital in Jogeshwari. The family alleges that despite getting permission from the municipal authority to carry out the burial, they were turned away because the victim was Covid-19 positive.
Similarly, on April 14, NDTV reported that residents of Ambattur in Chennai did not allow the cremation of the body of a doctor hailing from Andhra Pradesh to be conducted in their area as he was a Covid-19 victim. Police had to intervene and take the body back to the morgue. The body was eventually cremated at another location.
WHO okays both, burial and cremation
Most of the panic is on account of fear of contamination. But the World Health Organisation (WHO) has set the record straight on the subject. In an interim guidance issued on March 24, the WHO said, "Except in cases of hemorrhagic fevers (such as Ebola, Marburg) and cholera, dead bodies are generally not infectious. Only the lungs of patients with pandemic influenza, if handled improperly during an autopsy, can be infectious. Otherwise, cadavers do not transmit disease. It is a common myth that persons who have died of a communicable disease should be cremated, but this is not true. Cremation is a matter of cultural choice and available resources."
The WHO reiterated, "People who have died from COVID-19 can be buried or cremated." However, it laid down the following guidelines:
• Confirm national and local requirements that may dictate the handling and disposition of the remains.
• Family and friends may view the body after it has been prepared for burial, in accordance with customs. They should not touch or kiss the body and should wash hands thoroughly with soap and water after the viewing;
• Those tasked with placing the body in the grave, on the funeral pyre, etc., should wear gloves and wash hands with soap and water after removal of the gloves once the burial is complete.
The entire set of guidelines may be viewed here:
This is why when the BMC issued a circular on April 1, directing that bodies of all Covid-19 victims be cremated irrespective of religion, to many people this appeared to be an imposition of the rituals of the majority community upon members of minority communities who usually bury their dead. Hindustan Times reported that the circular by BMC Commissioner Praveen Pardeshi said, "All bodies of #COVID19 patients should be cremated irrespective of religion. Burial will not be allowed. The funeral should not involve more than 5 people."
But the circular was withdrawn within hours after NCP leader Nawab Malik intervened. Malik tweeted, "This is to bring to your kind attention that I have spoken to @mybmc Commissioner Mr. Praveen Pardeshi regarding the circular issued by him for cremation of those who have lost their lives due to the #CoronaVirus. The said circular has now been withdrawn."
This is to bring to your kind attention that I have spoken to @mybmc Commissioner Mr. Praveen Pardeshi regarding the circular issued by him for cremation of those who have lost their lives due to the #CoronaVirus.
The said circular has now been withdrawn.

— Nawab Malik نواب ملک नवाब मलिक (@nawabmalikncp) March 30, 2020
Shortage of burial grounds
Meanwhile, Dolphy D'Souza, spokesperson of Bombay Catholic Sabha sheds light on a more pressing issue. "Land is very limited in cities like Mumbai and bodies take a long time to decompose, leading to a shortage of grave sites. There is a need for more burial grounds to be made available, or at least the establishment of composite funeral sites," he says. This is a deeply personal religious choice and how we choose to bid our loved ones goodbye is always a sensitive and emotional matter.
Christians are learning to cope with the Covid-19 induced new normal though. D'Souza says, "Before this crisis online church services were unheard of. The Holy Week has traditionally been about the community coming together, families and friends praying together, but we learnt to deal with the situation, because we had no choice."
As far as the subject of faith is concerned, while Christians traditionally bury their dead, countries such as Singapore have taken to compulsory cremation owing to a paucity of land. The ashes of the deceased are then store in urns inside crypts. D'Souza elaborates upon this saying, "It is all about changing mindsets. Already Australia has cremations. When you are faced with circumstances where you don't have a choice, what can you do? Even in Mumbai, in many parishes shroud burial is being encouraged as opposed to coffin burials. Teak coffins, for example, take an especially long time to allow the body to decompose, where as shroud burials expedite the decomposition process, making the grave reusable after some time. There is also a push to encourage sharing of graveyards between churches like we do in Kalina and Vakola," he explains.
Jharkhand looking for solutions
In Jharkhand, a cabinet committee comprising Health Minister Banna Gupta, Finance Minister Rameshwar Oraon, Labour Minister Satyanand Bhokta and Transport Minister Champai Soren is looking at fixing safe spaces for burials and cremations. The state has 28 confirmed cases and two deaths due to Covid-19 so far.
Banna Gupta told The Telegraph, "The public opposition at Ratu graveyard over the burial of a Covid-19 positive patient was discussed at length at the cabinet meeting on Tuesday. We are thinking of setting up special mortuaries in at least dedicated Covid-19 hospitals across the state for Covid-19 deaths. We are also planning to identify lands far from inhabited areas for cremation/burial of Covid-19 patients. However, the decision would be taken by the sub-committee." As per the 2011 census, over 14 percent of the population in Jharkhand were Muslims, while just over 4 percent were Christians.
Communalisation of Corona Crisis
The conversation surrounding the proliferation of the coronavirus has already become extremely communal in wake of the Tabhlighi Jamaat case, and fear of persecution is driving many members of the Muslim community.
Recently, news that a Civil hospital in Ahmedabad, which had earmarked 1,200 beds for COVID-19 patients, segregated its wards on the basis of religion, shocked everyone. Muslim patients were sent to one ward, and Hindus patients were sent to another.
Anti-minority sentiments had anyway started bubbling over since the time of the public protests against the National Register of Citizens (NRC), National Population Register (NPR) and the Citizenship Amendment Act (CAA).
Once the fiasco at the Nizamuddin Markaz came to light, Muslims were summarily demonized and accused of nothing short of willful bio-terrorism. Adding fuel to fire were certain communal media houses and social media trolls. But the hate left out of television and cell phone screens and infected the common populace soon.
Things became so ugly that on April 2, the Delhi Minorities Commission had to issue notice to the Vice Chancellor of Delhi University when it was discovered that various teachers of the university were posting virulent messages of hate on social media. saying that the Commission is surprised that some teachers are "spewing venom against the Muslim community saying that they should be put in gas chambers and that doctors should not treat them, etc."
The Commission further said in its notice "We find this very very disturbing that such elements should be 'teaching' in a prestigious university like yours." The Commission, which has quasi-judicial powers and functions as a civil court, has asked the VC to constitute an enquiry committee to probe these posts and take appropriate action against these teachers. The Commission has given a month's time to the VC to file his reply and action taken report.
Amidst such a state of fear, is it surprising that members of the minority community are feeling targeted, oppressed and ostracized? The bury vs cremate debate only adds fuel to the flames of these deep-seated fears.
Related:
Indian churches put anti-Covid measures in place, some move services online
Hate video calls for banning Muslims from Delhi colonies
Maulana Saad's error of judgement has put an entire community at risk