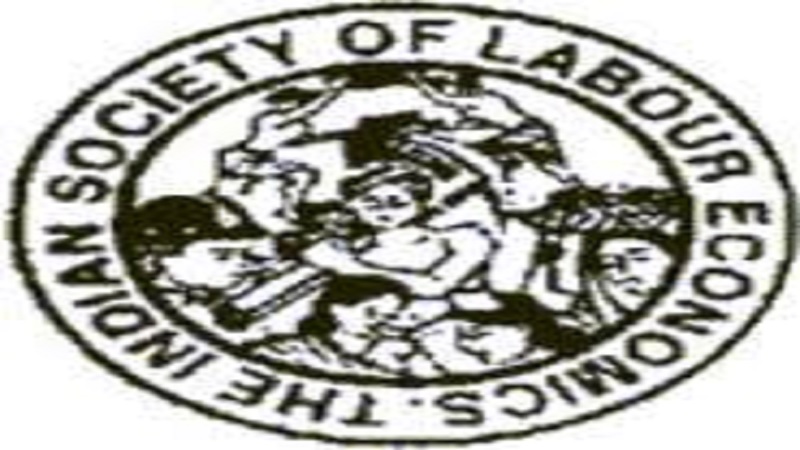 Image Courtesy: Facebook
The 21-day lockdown brought about the Covid-19 pandemic has left a large population of migrant workers, construction workers, sex workers, daily wagers, scrap purchasers and other people from marginalized sections of society in dire need of a source of income and essential commodities. Though the government has announced relief measures for them, their implimentation is still in progress and yet to reach all those affected by the lockdown.
In light of this, the Indian Society of Labour Economics, an organization of economists, social scientists, grassroots workers and former civil servants, has written a letter to the Prime Minister of India and the Chief Ministers of all the states citing additional proposals for the short-term relief of vulnerable workers and other populations deeply impacted by strategies to contain the spread of the corona pandemic.
In their letter, the signatories said, "… we are witnessing a humanitarian and economic crisis of unprecedented proportions. The Central government has announced a Rs. 1.7 trillion package aimed at alleviation of the impact of the lockdown on the poor (PMGKY) over the next three months. It is also heartening that a number of states have announced additional measures and relief packages varying in nature and scale. While welcoming these measures, we are of the view that given the magnitude of the crisis that the country is facing, these measures will have to be scaled up with immediate and unconditional financial and other support from the national government."

The signatories have listed the short-term measures listed below.
1. Immediate minimum measures by governments to provide food and subsistence requirements –
a. The members suggested that the government provide cash assistance of at least Rs. 6,000 per month
b. At least 10 kg free ration per person per month
c. Ex-gratia transfers to all registered construction workers
d. Wage compensation to support wage bills of the unorganized sector and MSME enterprises
e. Special efforts be taken to provide rations to landless households/individuals who do not have ration cards or whose ration cards have been deleted mistakenly and to identify and include persons who have been left out of the NSAP list.
2. Urgent steps to deal with stranded populations –
a. The facilities and space at the disposal of the Centre and the States should be utilized such that there is no crowding for such migrants, and food and other subsistence facilities such as water and sanitation should be made available. State Governments should immediately summon all facilities, public and private, for sheltering the migrant workers as well as to quarantine and create new treatment facilities. These could include all academic and public institutions such as schools and colleges, hotels, hostels, marriage halls, indoor stadia, guest houses, and similar facilities.
b. The NDMA should immediately and urgently oversee a coordinated arrangement, with the assistance of the NDRF or other agencies, for transporting migrant workers who are already on the road by special trains, buses, and other transport to their home states.
c. Migrant returnees can be screened using the protocols followed at airports, and those detected to have infection or at high risk may be quarantined, while others can be safely transported back home for self-isolation or isolation at, or near, homes under community support and supervision, which is a more humane and effective solution.
d. Dedicated multi-lingual help lines for migrants should be set up immediately in all states and committees should be set up with the participation of organisations having experience of working with migrant workers.
3. Measures to ensure safe harvesting and post-harvesting activities in rural areas –
a. Procurement at MSP and storage by the FCI and State agencies should be enhanced to prevent a famine like condition.
b. Clear notifications should be issued by all states which should include safety guidelines (movement of machinery, exempting essential farm related operations).
4. Support of civil society and voluntary workers be enlisted in identifying vulnerabilities and assisting with the deliverables –
a. All state governments should set up committees at the Village Panchayat, Block, District and State levels.
b. They should start on-line portals, and organisations and individual volunteers could indicate the nature of the resources that they could muster, areas of work, support required etc.
c. Panchayat leaders and officials and sub-district health staff, who will be the key in the local management of resources and control of the pandemic, should be educated and trained at the very earliest
5. Ensuring the safety, security, and welfare of the front-line workers, who are at risk – States should announce specific measures for the safety, job security, and welfare of all such workers and private employers should also follow up.
6. Release of prisoners – State should release under-trial persons and political persons, or those in jails for minor issues. This will immediately decongest prisons and release precious resources for other expenditure.
7. Revised NDMA Guidelines on the Lockdown suitable for India's Context –
a. Guidelines and explanatory videos, instead of being oriented towards middle-class India, should be cognizant of the nature of Indian urban and rural society, levels of homelessness, overcrowding, illiteracy etc. and large scale educational campaigns should be carried out and concerns addressed by experts on behalf of government through press conferences on a daily basis.
b. Clear instructions should be issued to police in the light of these detailed guidelines not to harass distressed citizens who are either trying to produce, provide and distribute, or access, essential goods or services.
8. Larger Support from the GoI is the Need of the Hour – The government should do increase financial resources by three to four fold for the current relief package. It should also play a clearer and stronger role interstate coordination and mobilization of non-fiscal resources. Such coordination could have led to a better handling of the humanitarian crisis of workers stranded workers in cities and destination states.
The entire letter by the Indian Society of Labour Economics may be read below.
Related:
There are no wrong answers when you ask no questions
Covid-19: Guj HC asks Center and state to submit action taken report on isolation of Tablighi event attendees
Throwing people under the bus