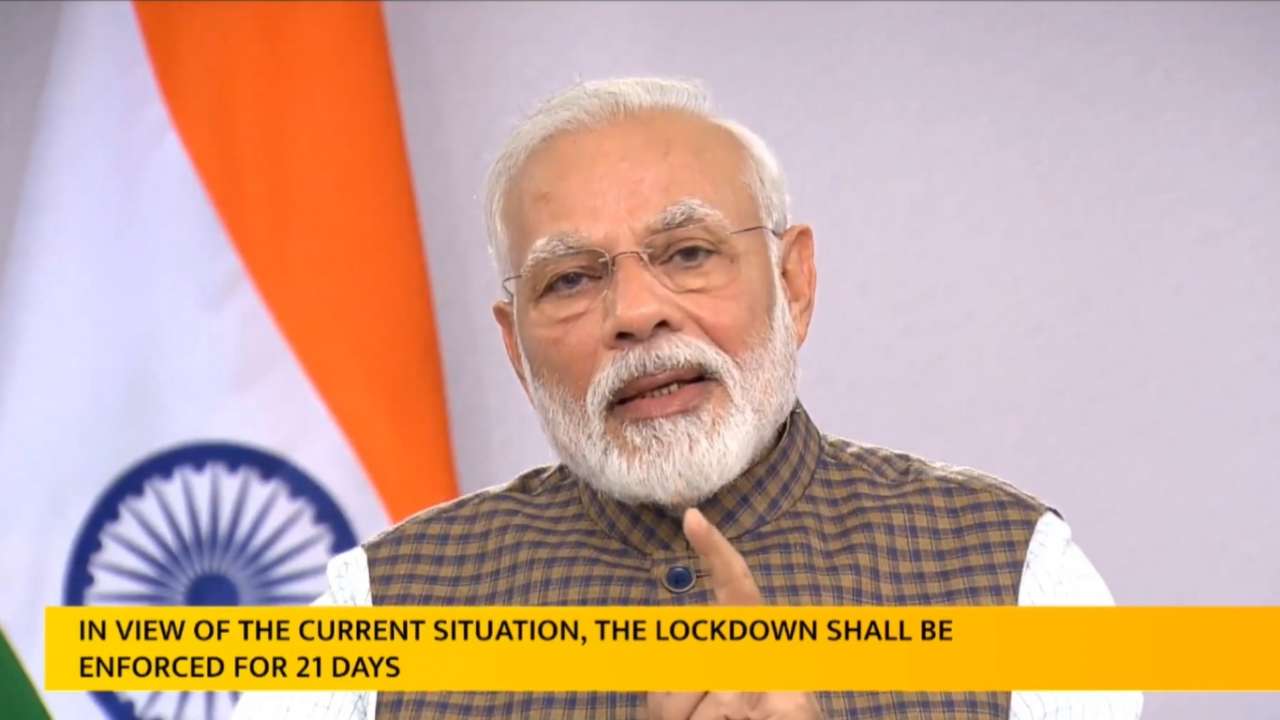 In yet another example of 8 PM anxiety, the nation held its breath as the Prime Minister addressed it on Tuesday night. In a bid to flatten the curve of the growth of the Coronavirus, the PM announced a 21-day nationwide lockdown. But his speech lacked critical information causing people to panic.
Now, it is noteworthy that multiple states had already announced a lockdown till the end of March. However, all their Chief Ministers had made it a point to reassure people that essential supplies and services will continue to be available. Instead on building upon this, and telling people that his announcement only extends the scope and timeframe of the existing lockdowns, Modi's speech ended up giving people the impression that they must quickly stock up for a 21 day shutdown.
Instead, in what would put Sean Spicer's show and tell with stacks of paper to shame, Modi waved around a poster that used the syllables in the word Corona to spell out what many construed to be a dire warning to not step out on the road. The cutesy childlike drawing accompanying the acronym did nothing to allay any concerns.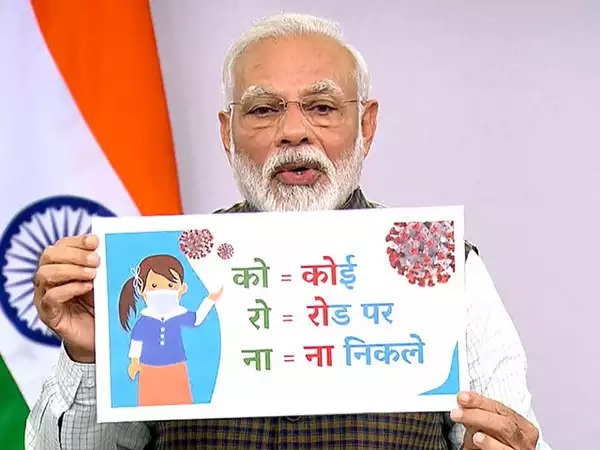 In fact, as soon as the speech ended panic driven citizens thronged their neighbourhood groceries to stock up on essentials fearing shortages amidst what was being viewed as a virtual 21-day incarceration.
Take a look at this video of people running to the DMart store in Thane shared on Twitter:
Thane D-Mart tonight. People need to remain calm, mindful and informed. If they were, this wouldn't have happened. Any panic is not going to do us any good. So much for social distancing, yaar. pic.twitter.com/6U8duysR2U

— Swagata Dam (@SwagataDam) March 24, 2020
The guidelines issued by the Ministry of Home Affairs (MHA) sometime later did nothing to allay these fears. Honestly, how many citizens are glued to the MHA website or Twitter handle for follow up information to the Prime Minister's address?
Here's the order issued by the MHA and the list of guidelines that explain what will function and what won't during the 21-day nationwide lockdown:
Then came this directive from the Center to Chief Secreataries to ensure availability of essentials: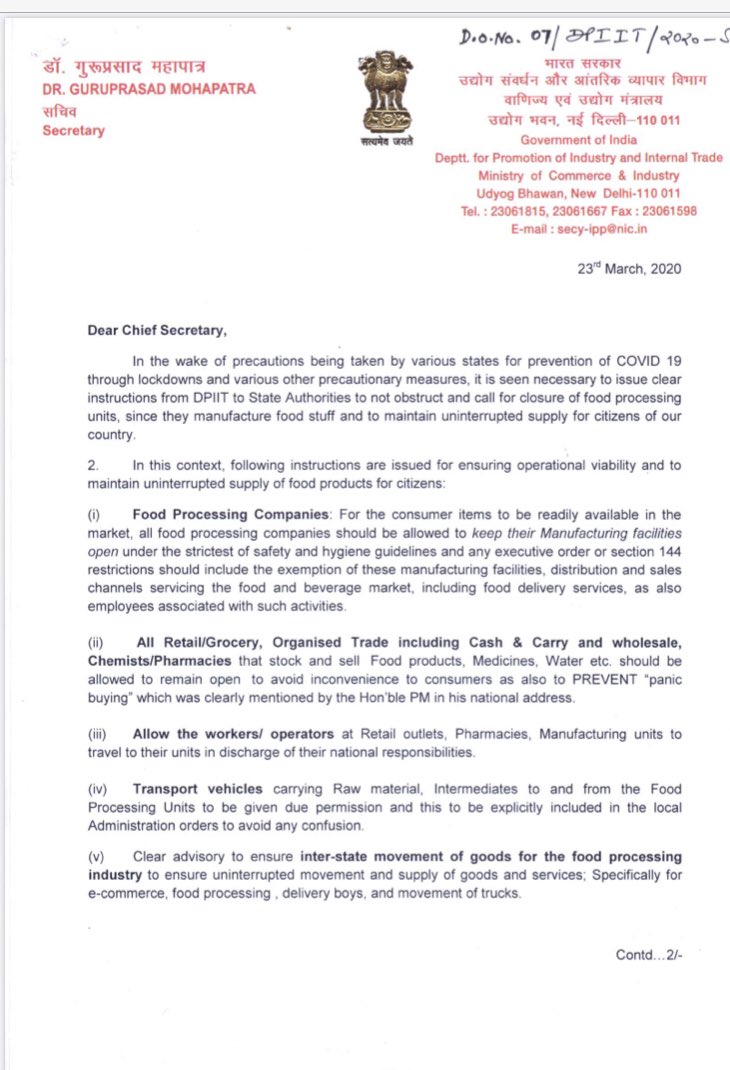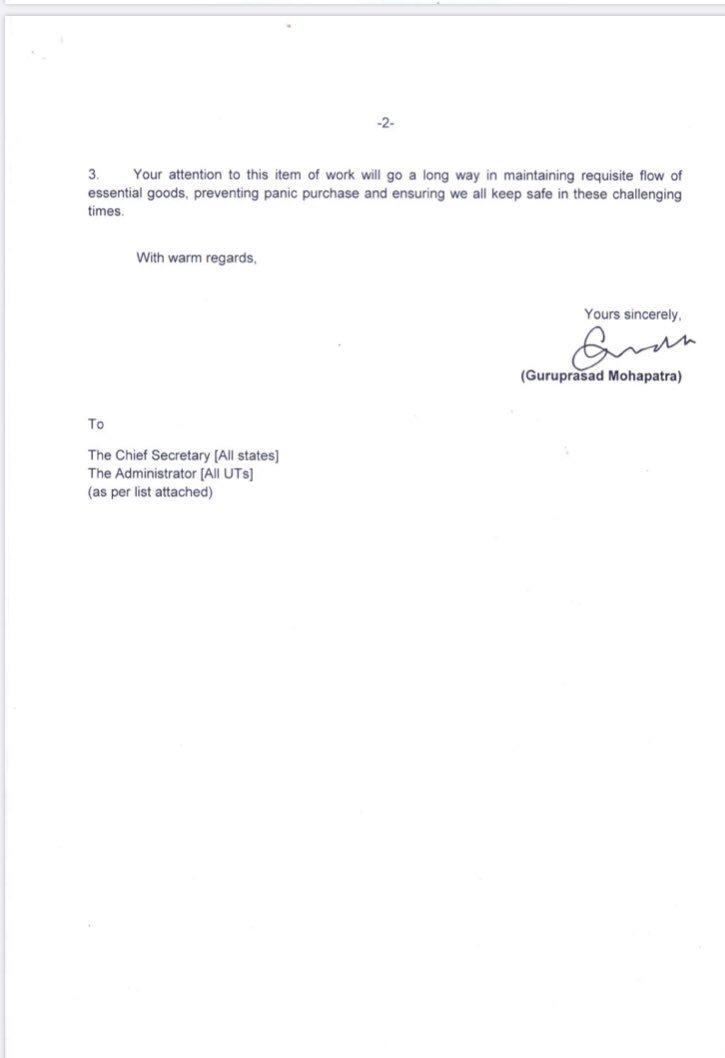 The lack of clarity in the PM's speech also attracted criticism from Tweeple:
The first thing that crosses a mother's mind is food security for her children when she hears the words #lockdown.
Here's an appeal to everyone scolding people for panic shopping to understand this one basic aspect of running a home.
Onus on GOI to communicate clearly.

— Rujuta Diwekar (@RujutaDiwekar) March 25, 2020
PM days lockdown and the response is traffic jams, crowding and panic buying. Basically 8:30 pm to 10:30 pm was an 'all you can eat buffet' for the virus ?#StayHomeStaySafe

— Gaurav Kapur (@gauravkapur) March 25, 2020
Some people also offered advice on how Modi could have handled his communication better:
South Africa announces a 21-day lockdown without forcing its citizens into needless panic and frenzy:

* 2 days notice
* clear directions on what one can do

This is mature leadership without playing to the galley.https://t.co/1qGW41ABHz pic.twitter.com/6HrfvuNakH

— Arvind Jha (@jalajboy) March 25, 2020
The PM was himself compelled to tweet asking people not to panic:
My fellow citizens,

THERE IS ABSOLUTELY NO NEED TO PANIC.

Essential commodities, medicines etc. would be available. Centre and various state governments will work in close coordination to ensure this.

Together, we will fight COVID-19 and create a healthier India.

Jai Hind!

— Narendra Modi (@narendramodi) March 24, 2020
Unfortunately, by the time he tweeted this, it was as valuable as the advise to intergalactic travellers in The Hitchhiker's Guide to the Galaxy… "Don't panic!". Let's hope earth remains "Mostly harmless" amidst the Covid-19 pandemic.
Related:
Mohalla Clinics crucial in fight to combat Covid-19
Covid-19: Courts to hear emergency cases on video conf, suspend regular functioning