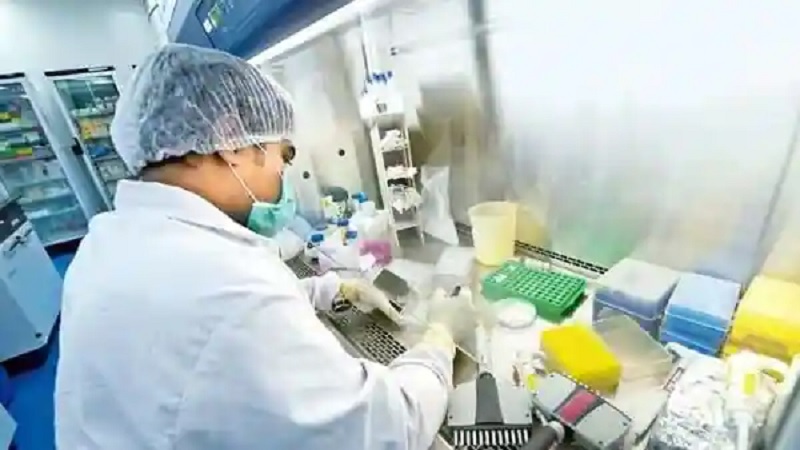 Image Courtesy:livemint.com
Some of India's most respected scientists have written to Prime Minister Narendra Modi asking for access to granular data collected by the Indian Council of Medical Research (ICMR) over the past year as this can not only help them study the disease and better understand the highly virulent new Indian variant of the Coronavirus.
The News Minute reports signatories to the letter include Prof LS Shashidhara (Professor of Biology, IISER Pune and Ashoka University) and Prof Partha Majumder (National Science Chair, Government of India). The scientists say that this granular data will help them understand the geographical variations in the pattern of the infection spread. They also requested to be granted access to clinical data, with appropriate safeguards to the patients' privacy, as this could help them in analysis and forecast and to estimate the need for essentials like oxygen, ventilators, ICU beds etc.
Meanwhile, scientists also raised concerns about the genome study. The suggested rate of data collection for the study that is seen as playing a key role in understanding and eventually finding a cure for the disease was 5 percent of all infected patients. However, at present the Indian SARS-CoV-2 Genomic Consortia (INSACOG) is only able to sequence the virus from 1 percent of the infected population. INSACOG was set up in January this year.
In their letter, the scientists also requested the government to increase the amount of genomic sequencing. According to The Telegraph, the Ministry of Home Affairs (MHA) has asked each state to send 150 Covid positive samples for genome sequencing each week. The health ministry guidelines say 15 samples each should be sent by five labs and five hospitals in each state every two weeks. This works out to just 150 samples every two weeks, whereas a need for 5 percent sequencing would translate into studying thousands of sequences from Maharashtra alone.
Not only is the sample size inadequate, it is also proving to be a hindrance in understanding the spread of different variants. Though some information has been gleaned even from this limited pool of data. According to The Telegraph, B.1.117 which is a fast-spreading UK variant, appears to be dominating samples sequenced from Punjab, Delhi and Haryana. Meanwhile, B.1.617 accounts for 35 to 40 percent of the samples from Maharashtra, and B.1.618 makes up roughly 20 percent of the samples in Bengal.
They also complained about the bureaucratic hurdles in scientific studies brought about by the PM's pet project of Atmanirbhar Bharat. TNM quotes an excerpt from their letter as saying, "The "Aatmanirbhar Bharat" policy has made importing of scientific equipment and reagents an extremely tedious and time-consuming process, requiring approval at the level of the Secretaries of Ministries or Departments. This has reduced our ability to scale up testing by developing new testing platforms and has impaired our ability to sequence viral genomes for surveillance rapidly and accurately. Adequate encouragement and support by the Government are required for our country to become Aatmanirbhar in the future. Such restrictions, at this time, only serve to impede our ability to deal with Covid-19. We request the withdrawal of these restrictions."
Related:
Covid-19: Scientists revise peak predictions upwards to 38-48 lakh cases in mid-May
Covid-19: Over 3,86,654 new cases, 3,501 deaths in a day