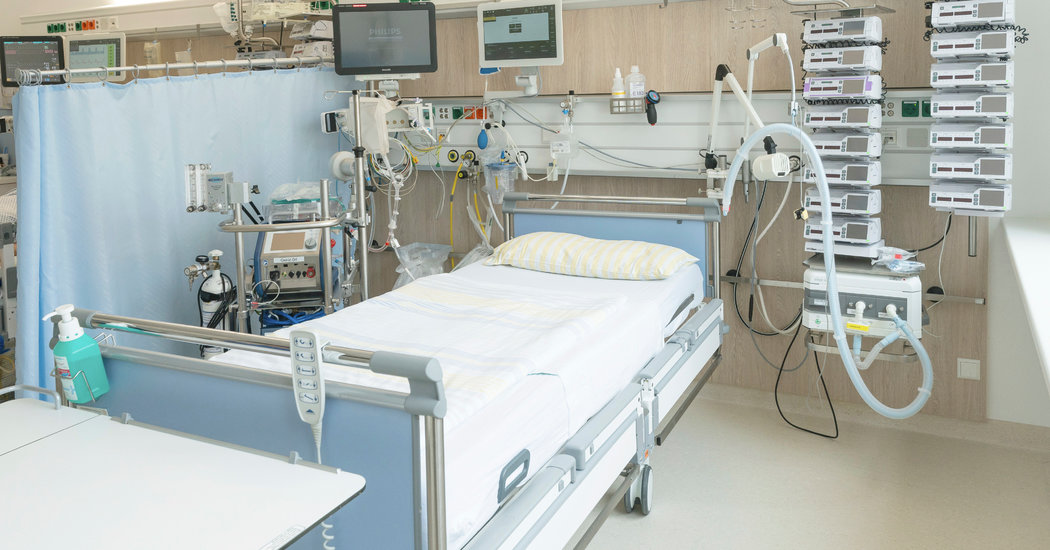 Bravely battling the Covid-19 outbreak, India's first responders, the healthcare workers are facing an acute shortage of Personal Protective Equipment (PPE) and medical equipment like ventilators to successfully overcome the n-Cov19 pandemic.
The Tribune reported that there are only two ventilators for every 10,000 people in Chandigarh. The city has only 250 ventilators for a population of over 12 lakh. Of these, some are reserved for Covid-19 patients, while others are for critically-ill patients in the ICU. For the purchase of essential items, especially ventilators, MP Kirron Kher has sanctioned Rs. 1 crore from the MPLADS fund to the Government Medical College Hospital (GMCH), Sector 32.
The GMCH has 32 ventilators out of which 7 are kept in the isolation ward. At the Postgraduate Institute of Medical Education and Research (PGIMER) had eight ventilators in the communication diseases ward and the hospital administrations has plans to increase the number to 30 in phases.
In Srinagar too, doctors working in government-run hospitals raised concerns about the lack of proper and adequate personnel protection gears and safety equipment like N95 masks, PVC coated gowns and goggles, reported The Wire.
Doctors told the publication that PPE required by doctors was not available abundantly. Some also said that the equipment, like N95 masks were being rationed for only those who come in direct contact with suspected cases.
A doctor working in North Kashmir's Kupwara, who also rued about the shortage of PPE and other equipment, said, "Ventilators are a distant dream for us when even Personal Protective Equipment (PPE) is not available here."
On Sunday, March 22, when the country was under the Janta curfew following the orders of PM Modi and came together to clap for the frontline staff, doctors took to social media to show the reality of the situation and how the inadequacy of equipment and lack of initiative by the government were putting their lives in danger.
This is a doctor in Assam working with plastic bags to cover the body because there are no PPE available. Shameful beyond words.#PPEforDoctors pic.twitter.com/t4AkkGBou8

— ????नेट ? (@GaneshGaitondde) March 23, 2020
@PMOIndia @AAPDelhi @MoHFW_INDIA @ICMRDELHI Sir, you are making very good guidelines for COVID-19 prevention PPE and masks. Please implement them too in Lok Naya Hospital. Sirf guidelines se COVID-19 nhi rukega. @stetho_says pic.twitter.com/AcDuoJtIs2

— Dharmander Singh (@doctor_dodo) March 25, 2020
Doctors across India asking for protective gear. Modi government actually allowed export of protective gear (PPE) until recently. No acccountability. https://t.co/WWmCApXlWN pic.twitter.com/adW3jb0IP7

— Shivam Vij (@DilliDurAst) March 24, 2020
I'm an intern in a government hospital in Maharashtra & in my hospital we have to try really hard to find even a basic mask to wear, other stuff like gloves, sanitizers are nowhere to be found while we need these the most in these times when many Corona suspects who complain…

— Dr. Aditi Rana (@itrollmuggles) March 21, 2020
In my hospital, 90% of the ventilators are occupied now, even when there are no confirmed COVID-19 case. Just imagine how the health system will cope up if the epidemic expands.

— Zeeshan Mhaskar (@MhaskarChief) March 20, 2020
The exact number of total ventilators for the 1.3 billion is unknown. Some reports peg it at 4,000, some at 30,000 and some at 1 lakh. Ventilator manufacturers in India have been asked to ramp up production by the government, but it is said that the export of ventilators and PPE equipment up until March 19 to other countries, had put India in dire straits.
Manufacturers are also facing a scarcity of critical components required to manufacture ventilators due to the ban on international flights and shutdowns in other countries. TOI reported that the health ministry is now passing the buck to the textile manufacturing industry saying that they were responsible for shortage of the PPEs. A Preventive Wear Manufacturers Association official said, "You can imagine their sense of urgency when they still haven't managed to come out with specifications. Without specifications, we cannot supply inferior stuff that could endanger the lives of our health workers. Not putting specifications in the public domain also means that you can order protective gear from anyone whether they meet quality standards or not."
And this is what HLL Lifecare, the procurer of PPE for the government seems to have done for government facilities. On being asked how the equipment was procured without specifications, HLL officials said that the standards for PPEs were already available. They had been revised and shared with various stakeholders, but not put on the website because it was a technical document.
While the Prime Minister has now announced that the Central government has earmarked Rs. 15,000 crore for healthcare workers and improving healthcare infrastructure and the government has banned the export of sanitizers and extended the ban on ventilators. One must also note that it was as late as March 19 that the government was supplying PPE to other countries.
Looking at the rising trend of cases in India, will the dilly-dallying of the government put our most priceless resource – our healthcare staff, at risk and thereby putting the country in danger?
Related:
Covid-19: Modi's lockdown speech skips critical info, causes panic
Latest guidelines on COVID-19 simplified
Delhi govt to penalise landlords forcibly evicting healthcare personnel from their homes