National Campaign on Dalit Human Rights analyses the Budget presented on July 4 from the perspective of Dalits and Adivasis and other marginal groups and points out that it systematically undermines critical schemes created for their empowerment.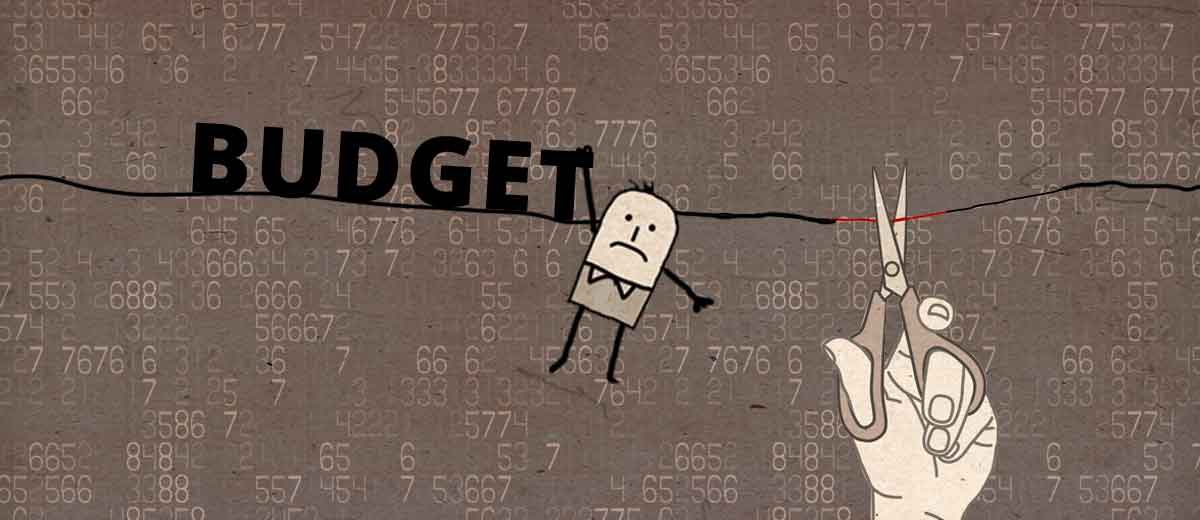 The ruling party has been known for self-laudatory praises on literally any occasion that it can get hold of. And when it comes to the Union Budget 2019, chances of this happening are even more. Former Union minister, JayantSinhasaid on Monday that the BJP brought the economy back on track and had transformed it from "Passenger train" to "Rajdhani train". Congress MPs have used cricketing analogies to criticise the budget, saying, it's a case of "unnecessary defensive strokes, dropped catches and was marred with no-balls instead of bold boundaries".
Year after year, some groups have been at the receiving end of these so called "dropped catches" and "no balls".

Of India's total population, as many as 25 percent belong to the Scheduled Castes (SC) and Scheduled Tribes (ST). These groups have been out of the development paradigm of most governments, over decades. This continues even today. There is a need to understand the importance of adequate funding to bridge the development gap and the sub plans that were/are crucial to bridge the divide.
According to the 2017 multidimensional poverty index report, the poverty ratio was 41.30% for SC/ST groups in 2011. However, according to the Ministry of Social Justice and Empowerment, the percentage of SCs classifying as below poverty line in rural areas was 31.5% in 2011-12, as against 15.5% of other communities. In urban areas in 2011-12, it was 21.7% versus 8.2% for other communities.
According to the Tendulkar Committee, the monthly per capita expenditure was Rs 1,252 in rural areas and Rs 2,028 in urban areas.
In order to unravel the Union budget and what it holds for marginalised communities, especially SCs and STs, the National Campaign on Dalit Human Rights (NCDHR) has come up with "Dalit Adivasi Budget Analysis 2019-20". This exercise is an annual one. It looked at the budget at three levels: allocations, proportion of targeted schemes which directly benefit SCs and STs and budget credibility which measures the gap between approved budget and utilized budget. It noted that contrary to the slogan of "SabkaVishwas" (everyone's trust) along with Sab kaVikas (Development for all), the budget reflected several "unparalleled declarations which needs to be demystified."
The analysis predicted that if one places the figures allocated for Scheduled Caste and Scheduled Tribes and the number of schemes targeted in a background of extreme deprivation faced by these communities, the figures don't go far in "addressing the development gap between the SC/ST and the rest of the population."
In the budget, while Rs. 81341 crores has been allocated for the SCs, Rs. 52885 crores has been allocated for the STs. Number of schemes allocated for the former stands at 329 and at 338 for the latter. However, the report said that only 42% of the total schemes targeted for SCs and 40.8% for the STs will reach the communities respectively.
The NCDHR report draws attention to the grave issue of killing critical schemes by depleting them of funds. It says, "Another striking feature of 2019-20 budget is the systemic undermining of number of critical schemes by starving them of necessary funds". For example, schemes like Post Matric Scholarship (PMS), University Grants Commission (UGC), Rehabilitation of Bonded Labour, National Fellowship for SC, KendriyaVidyalayaSanghathan, NavodayaVidyalayaSamiti, IGNOU Open University, Grants to Voluntary Organisations, land records modernization etc. which are few of the direct benefitting schemes that are denied necessary funds for SC & ST development.
Notably, the allocations for nodal ministries i.e. Ministry of Social Justice and Empowerment has been significantly reduced compared to last year. Apart from this, the other critical Ministries which have witnessed steep declines in SC development are Rural development, Micro Small and Medium Enterprises (MSME) and Drinking water & sanitation. Similarly, from the ST perspective, the critical ministries are MSME and Drinking water & sanitation with substantial decrease.
There is marginal increase in allocations for the Ministry of Tribal Affairs (MoTA). The report noted that in a scenario where the overall increase in allocations are as high as 36% and 28% for SC & ST respectively, the nodal ministries of MSJE &MoTA are subjected to "major budget cuts" despite the existing NITI AAYOG guidelines for Earmarking of Funds for on implementation of SCSP/TSP.
The report busted the myth of budgetary allocation to a large number of schemes. It lamented, "Good schemes are starved of funds and irrelevant schemes' allocations are increasing. This year, out of 329 schemes for SC, 233 schemes are non-targeted and without any comprehensive strategy to give benefits to the community. Similarly, only 71 out of 338 schemes for STs have the potential to give direct benefits, while the rest of them are general in nature."
Income Support Scheme which is renamed as PradhanMantriKisanSammanNidhi with an allocation of Rs.12,450 Cr, SamagraShiksha with an allocation of Rs. 7264 Cr, National Rural Health Mission with allocation of Rs.6611.47 Cr all are general in nature. Here it also includes the obsolete schemes which are absolutely not relevant to the community. In the FY 2019-20 out of 52 major schemes there are 26 general schemes amounting to Rs. 69,065 Cr and 12 obsolete schemes amounting to Rs 8189 Cr.
Another highlight of the budget that the report pointed towards was the reduction in Post matric scholarships and funds for higher education. It noted, "It was disappointing to see that the allocation for PMS was reduced from Rs 3000 Cr in RE 2018-19 to Rs. 2926.82 Cr in FY 2019-20 for SCs and similarly, for STs it is reduced from Rs 1643.30 Cr in FY 2018-19 RE to Rs 1613.50 Cr in FY 2019-20." The funds allocated for Higher Education for SCs and STs, have been shockingly reduced- UGC has reduced by 23.5 percent while IGNOU has reduced by 50 percent.

NCDHR's report also pointed out that the UGC spends about 55% of its approved budgets to schemes for SC, STs. which is a gross violation of the Finance Ministry of SC, ST Budget guidelines issues. The report highlighted the curious phenomenon of allocation of funds in the name of marginalised groups, to sectors which have no relevance to the Scheduled Castes and Scheduled Tribes. For eg.the total allocation under the Depart. of Telecommunication for both SC and ST is a total of Rs.Cr. 2623.89 which is allocated for schemes like 'optical fibre cable based network for Defence Services', 'Compensation to Service Providers' which has no direct benefit to SCs or STs but only a general scheme.

Despite the threat of eviction to forest dwelling communities following a Supreme Court Order, ironically, Rs. 35 crores has been allocated to Tiger Project from the STC budget.

Atrocities against Dalits, especially women and youth have seen a spurt since the government came to power in 2014. The report analysed the fund allocation in this area. In FY 2018-19, a fund of Rs. 403.72 Cr was allocated and for the FY 2019-20, a fund of Rs. 530 Cr has been allocated under the Department of the Social Justice & Empowerment for the Strengthening of Machinery for Enforcement of Protection of Civil Rights Act 1995 and Prevention of Atrocities Act 1989. The report said that, "With clear evidences which are the proof of delay in delivering justice and increase in cases of crimes against the SC & ST, with low conviction rate, high pendency rate, limited number of Special Courts & Public Prosecutors it is essential for the state to not only allocate more funds but also fulfil the mandates provided under the Act, invest in mechanisms like establishment of Exclusive Special Courts & Exclusive Special Public Prosecutors that are necessary for strengthening & ensuring better implementation of PCR and PoA Act which act as a watershed for the Dalit Adivasi community"

On the grave issue of manual scavenging, an issue which has plagued the country even after so many years and several people continue to die, the report pointed out that the legislation for the Prohibition of Employment of Manual Scavengers and their Rehabilitation, 2013 doesn't take into account the cases, compensation and punishment in cases of sewer deaths.
Though the state local bodies such as EDMC, SDMC, NDMC, New Delhi Municipal Council etc. have reported zero sewer deaths in their reports. But the total number of deaths recorded by National Commission for SafaiKaramchari (NCSK), a body which has a mandate to conduct surveys and document data from all states, between 1993 to 2018, is as many as 676 deaths. On this serious matter, the report noted, "Despite the national legislation on prohibition & Rehabilitation of Manual Scavengers, there are constant lapses in the fund allocation & its disbursal. An amount of Rs. 70 Cr was allocated in FY 2018-19 under the Self Employment Scheme for Rehabilitation of Manual Scavengers however, this year Rs. 110 Cr has been allocated under this scheme. Funds allocated under the scheme continue to remain on the government documents and does not reach the beneficiaries. Data from RTI7 reveals that for the FY 2015- 16, Rs. 36 crore was allocated for manual scavengers' rehabilitation was left unused, whereas for the year 2017-18, Rs. 24 crore remained unutilized, and not a single amount of money has been utilized until September 22, 2017."
The report has recommended several measures on SC and ST budget policies. Some of these include but aren't limited to, a legislative framework to bridge the gap between SC/STs and rest of the population and to ensure financial inclusion, sufficient Budgetary allocations for enabling community participation through Online Portals, direct benefits to SC/ST communities, increasing allocation of funds for "The Self Employment Scheme for Rehabilitation of Manual Scavengers (SRMS)" and to provide adequate schemes to ensure this practice is eliminated, release of unused funds and arrears in Higher Education, timely disbursement of Post-matric scholarship." There is also a demand for adequate budgetary allocation to meet the demand from students of the SC and ST communities who would like to pursue higher education in universities abroad. Funds should also be allocated for high quality residential schools for SC & ST children, gender budgeting, child budget etc. says the report.

Read the complete report here: