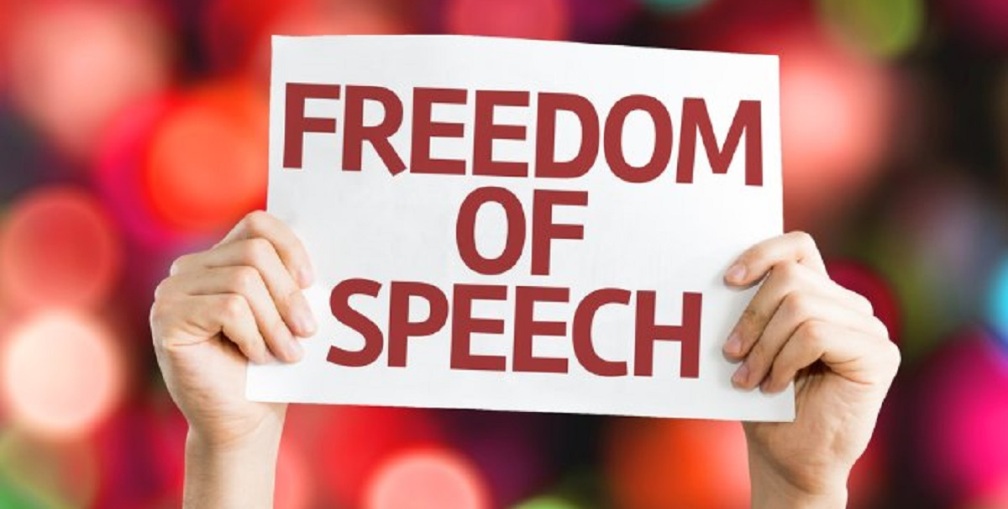 Free speech and censorship as a topic of discussion have been trending in recent times. Following the recent call for accountability on Facebook, people have also started considering the impact of hate speech on social media.
Ironically though, the Bharatiya Janata Party (BJP) has always known about the significance of hate speech and has meticulously booked those who have expressed any hostility or disagreement towards BJP leaders like Narendra Modi, Amit Shah or Yogi Adityanath.
Following a list of journalists who were arrested for speaking against such leaders, here is a list of a few cases where people were booked inside and outside India for criticising the BJP government.

September 2020: Two youths arrested for objectionable photos of Modi, Shah
Two 20-year-old men, Zakir Husain Aalam and Sadi Ali Khan, were arrested in Ghaziabad on September 28 for allegedly posting an "objectionable" photo of Prime Minister Narendra Modi and Home Minister Amit Shah on Facebook. The local police said they booked the two men under charges of printing or engraving defamatory matter and for publishing or transmitting obscene material in electronic form after an FIR was lodged by Advocate Akash Vashishtha. The complainant said he felt obligated to report the two men as a responsible citizen. He claimed that such posts brought shame to the country and to Modi.
September 2020: Columnist of Amnesty International booked for comments on Modi
Columnist and former Executive Director of Amnesty International India Aakar Patel was arrested and then let out on bail in late September for allegedly posting "offensive" tweets against the Ghanchi community in Gujarat, two of which included Prime Minister Narendra Modi. Patel was booked for several non-bailable offences for his tweets that claimed that Modi belonged to the Ghanchi caste, an Other Backward Caste, that is "well-off" and "meat-eating." He went on to say that Modi became a vegetarian after taking on the manner of the Rashtriya Swayamsevak Sangh (RSS.)
September 2020: UP Police Sub-Inspector arrested for social media post on PM, CM Yogi Adityanath
Suspended Sub-Inspector Vijay Pratap Singh was arrested on September 19 for making derogatory remarks against Prime Minister Narendra Modi and Uttar Pradesh Chief Minister and a particular religion on social media. Local residents had filed the complaints against Singh accusing him of making derogatory remarks about the two Ministers. As per news reports, Singh had earlier been 'warned' from making such comments on social media.
September 2020: Odisha man arrested for posting hate messages against PM, CM
A 42- year-old man in Odisha was booked on sedition charges for allegedly posting hate messages against Prime Minister Narendra Modi and Uttar Pradesh Chief Minister Yogi Adityanath on September 4 said a New Indian Express report. The man was arrested at the state's Cuttack district and held by the Uttar Pradesh police team on September 3. The Odisha police said they cooperated with the UP police to "nab the accused."
August 2020: Journalist Prashant Kanojia arrested for "some tweets"
For a second time, the UP police arrested Delhi-based journalist Prashant Kanojia on August 18 for his social media posts. He was taken from his south Delhi residence to Lucknow for further investigation "in connection with some tweets." In April, Kanojia was booked for allegedly making some 'objectionable remarks' against Modi and Adityanath. The complainant Shashank Shekhar Singh, a BJP leader, had filed an FIR on the charges of defamation, printing or engraving matter known to be defamatory, circulating mischievous comments and obscenity under the Information and Technology Act.
April 2020: 4 NRIs charged for hate posts against Modi and Yogi Adityanath
Censorship of free speech isn't just restricted to India this year. On April 23, an NDTV report also talked of four non-resident Indians from Kasya near Gorakhpur who were charged for allegedly posting objectionable remarks against PM Modi and CM Yogi Adityanath on social media. Although the Indian police could not arrest the four people living abroad, they filed a case against them under various sections of the Indian Penal Code and the Information Technology Act. The complainant was Hindu Yuva Vahini leader Om Verma, who complained against the NRIs following the night he saw their posts on Facebook.
March 2020: Professor arrested for insulting Modi
A physics teacher in Gurucharan College Souradeep Sengupta was arrested following accusations by his own students of posting 'objectionable material on Facebook' on March 1. The 10 students claimed that Sengupta had made derogatory remarks, abusing the Sanatan Dharma and said that Modi was a mass murderer. At the time, even Dilip Ghosh, a BJP leader and serial hate speech offender, had demanded for Souradeep's arrest. Sengupta was booked under various sections of the IT Act.
Related:
Journalism is a hazardous profession in Uttar Pradesh
Gau Rakshaks Spare PM, Instead Thrash Two More Dalits
10 worst hate speeches of 2019