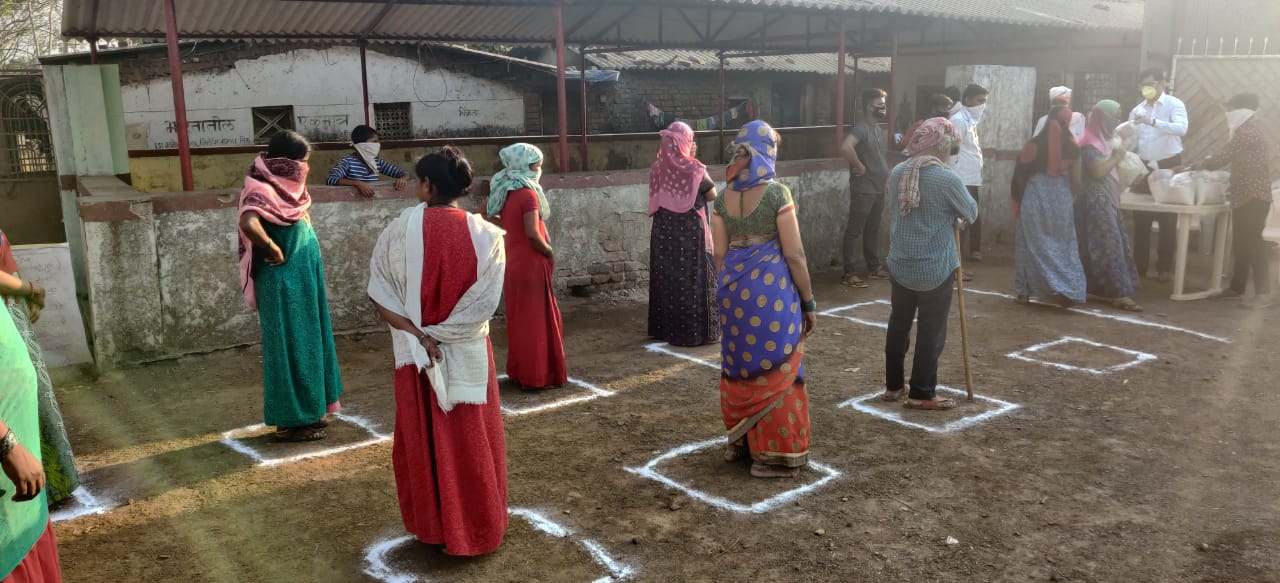 The Delhi government should throw open community centres to distribute cooked food for working class colonies and schools, said the International Federation of Trade Unions (IFTU) in the wake of the recent week-long curfew announcement.
In a press release sent on April 19, IFTU President Animesh Das demanded one-month free rations to every card holder, a cash transfer of Rs. 5,000 – via welfare boards – to every one of the thousands of construction workers recently registered.
"The city administration must ensure that workers in shops, malls, industries and private offices in Delhi are paid wages for the curfew period. The government can financially aid employers to do so but workers must receive full wages and labour departments must enforce the same," he said.
The workers' union pointed out that the call for a curfew from April 19 to April 26 is going to badly affect pregnant women, private industrial workers, shops and mall workers, redi-patri hawkers, daily wage workers, domestic employees and non-live-in construction-site workers.
Earlier, the Delhi High Court on Monday directed the Delhi government to provide foods, medicines and other necessities to daily wagers at their work site and to use mid-day meal service providers for the same. The court pointed out that in 2020, the Delhi government had "failed to utilize thousands of crores of rupees… which is available with the Board… and which has been collected as Building cess for construction workers."
The IFTU said that even after the week-long curfew declaration, neither the central government or the Delhi administration announced relief for these groups. During the previous lockdown, 99 percent of these sections received no wages despite promises by authorities.
"For the 25 lakh workers in Delhi, the pandemic is less serious than the problems they have to face in such curfews and lockdowns. This is what made so many of them flee back home on foot last year, leading to loss of hundreds of lives," said Das.
While Chief Minister Arwind Kejriwal said that the move was announced to break the chain of mounting number of Covid-19 cases, the IFTU condemned the government for failing in medical preparations in anticipation of the expected second wave of the pandemic. Further, it also criticised the central government for allowing events like kumbh mela and election meetings that stretched over a month countrywide.
Related:
Delhi HC directs state gov't to provide meals to daily wage workers
Covid-19: Lockdown imposed in Delhi till April 26
SKM announces Operation Shakti in response to govt's Operation Clean
Manmohan Singh offers advice to PM Modi on how to fight Covid-19