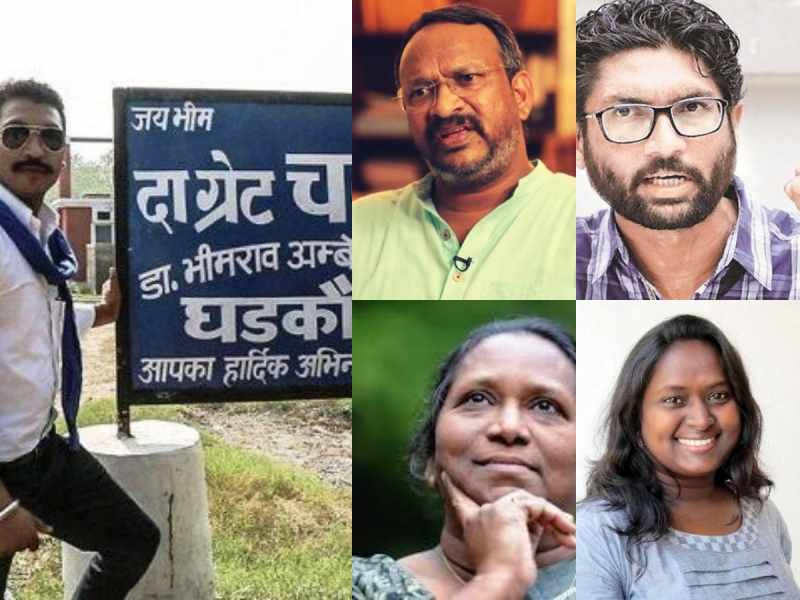 The fight for Dalit rights has taken a louder voice now more than ever before. We all know of Dr. Babasaheb Ambedkar as being the pioneer of the Dalit movement in India and there are people who have carried his legacy through. Thus, Dalits have found their place in society through politics and activism which has gone a long way in bringing the Dalit voice to the forefront. Assertion of Dalits for achieving equality has increased over the years.
"Indifferentism is the worst kind of disease that can affect people," said Babasaheb in one of his writings and this has been imbibed by Dalit leaders and activists who followed him and who are still continuing their work for upliftment of Dalits.
Here's a look at modern day Dalit leaders and activists who will continue to highlight Dalit issues and reform the community:
Chandrashekhar Azad
Born in Ghadkhauli village, Sahranpur, Uttar Pradesh, Chandrashekhar Azad is known to have come to prominence after he put up a board outside his village "The Great Chamars of Ghadkhauli Welcome you".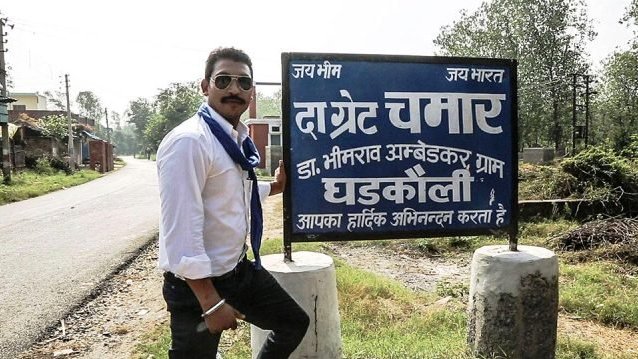 (Image Courtesy: Stars Unfolded)
He is a law graduate and he along with Vinay Ratan Singh co-founded the Bhim Army or the Bhim Army Ekta Mission to fight for the development and upliftment of Dalits and other marginalized sections.
Bhim Army is an unregistered organization and claims to have over 40,000 members across 7 states. It also runs around 300 schools. He was arrested in 2017 for fanning protest by Dalit Community in Saharanpur and was released more than a year later. He was booked under the National Security Act.
He was recently granted bail by a Delhi Court recognising his right to protest as a constitutional right as he was part of anti-CAA protest at Jama Masjid in Delhi. Even when the police were trying to arrest him, he had managed to give them a slip and had emerged in another protest.
Jignesh Mevani
Jignesh Mevani rose from being a grassroots activist to an elected Assembly member in Gujarat. His rise to popularity was when led the Dalit Asmita Yatra after a video of Dalit men being stripped down and being whipped in Gujarat's Gir Somnath district went viral. He coined the slogan, "Gai ki loom aap rakho; hume humaari zameen do (You may keep the cow's tail, give us our land)".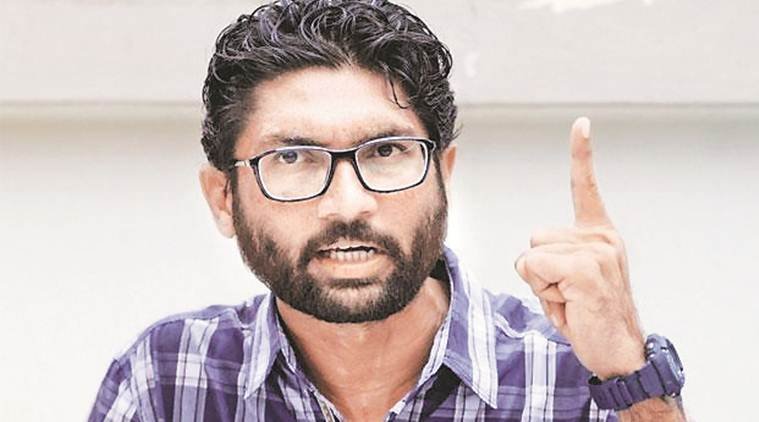 He considers himself primarily to be an agitator who decided to enter politics to be able to raise issues from a non-compromising position. He has a deep interest in writings of Karl Marx and Babasaheb Ambedkar and the same is reflected in his oratory.
His demand has been that every landless Dalit should get 5 acres of land, which according to him is rightfully theirs. He has earlier worked as a reporter and has a degree in law.
Dr. Ruth Manorama
As per Dr. Ruth Manorama, who is a Dalit women's rights activist, the condition of Dalit women is the worst as they suffer from triple alienation due to their caste, class and their gender. So Dalit women don't just have to fight upper class oppressors but also men from their own community.
For her work, Manorama has received the Right Livelihood Award in 2006 for "her commitment over decades to achieving equality for Dalit women, building effective and committed women's organizations and working for their rights at national and international levels."
(Image Courtesy: The Right Livelihood Award)
She has been actively involved in educating, organizing and mobilizing women, Dalits, urban poor and the unorganized sector from the grass-root to the National levels. She is also the recipient of Dr. B.R. Ambedkar Award for doing work among women and Dalits in Karnataka.
Bezwada Wilson
Wilson, himself a Dalit, has vehemently campaigned against the inhuman practice of manual scavenging. He has played a role in saving and helping rehabilitate 3 lakh manual scavengers. He comes from a Dalit family in Kolar who were involved in manual scavenging for generations. He is the national convenor of Safai Karmchari Andolan. He also got a Supreme Court judgment to his credit which directed all States and UTs to provide compensation to families of people who died cleaning sewers. He is a recipient of the prestigious Ramon Magsaysay award.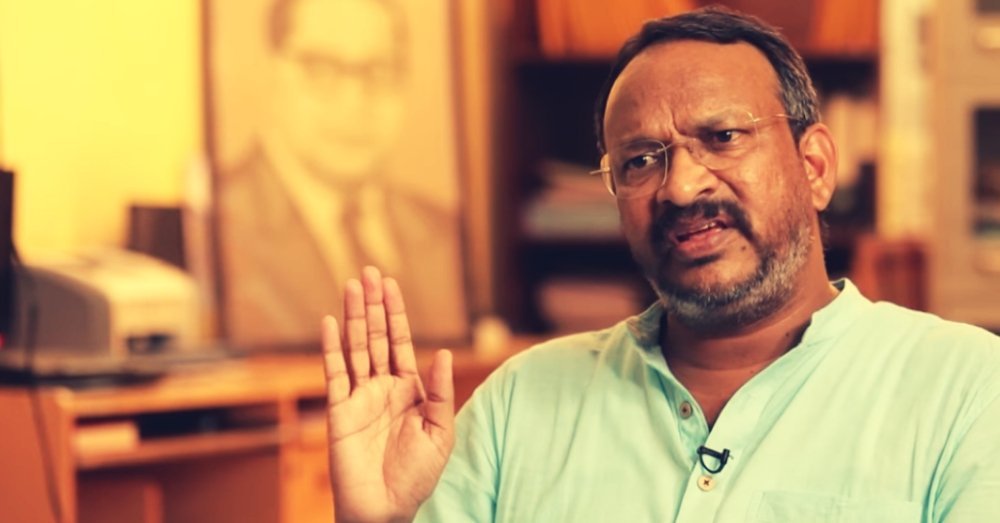 (Image Courtesy: Youth Ki Awaaz)
He was pivotal in getting the Kolar Gold Mines to demolish dry latrines which had to be cleaned by people from his community, including his father and brother. Speaking about the beginning of his journey of caste consciousness, he said, "For the first time, I understood that we are scavengers not because we are illiterate or poor but because we are born into a caste. I started relating all my personal experiences to this history of my people."
Kiruba Munusamy
Kiruba is the first Dalit woman lawyer from Tamil Nadu to practice law in the Supreme Court. She has started a training centre for human rights litigation where lawyers, including women from disadvantaged communities, can be trained with professional skills and provided with a co-working space to act independently. She grew up facing caste discrimination first hand; once in the queue for drawing water from the public tank she moved a pail of water and a higher caste girl poured it all out and cleaned it only because Kiruba had touched it.
(Image Courtesy: Hague Talks)
She finds inspiration from Babasaheb Ambedkar's quote, "Cultivation of mind should be the ultimate aim of human existence." Through her activism she works for the annihilation of caste and supports Dalit women empowerment, indigenous rights, LGBTQI rights, minorities, advancement of disadvantaged groups, and freedom of expression. Apart from the legal framework, she organizes and conducts awareness campaigns, workshops to bring awareness and educate the downtrodden, sexual minorities (LGBTQI) and Dalit women about their fundamental human rights and legal remedies on violation.
Related:
How to talk about caste and casteism
How NRC further marginalises Transgender people
Rohith's death: We are all to blame
At the Pyre of Caste Hatred: Dalit suicides and the Media
Rohith Vemula March: The Caste Turn for Student Delhites?