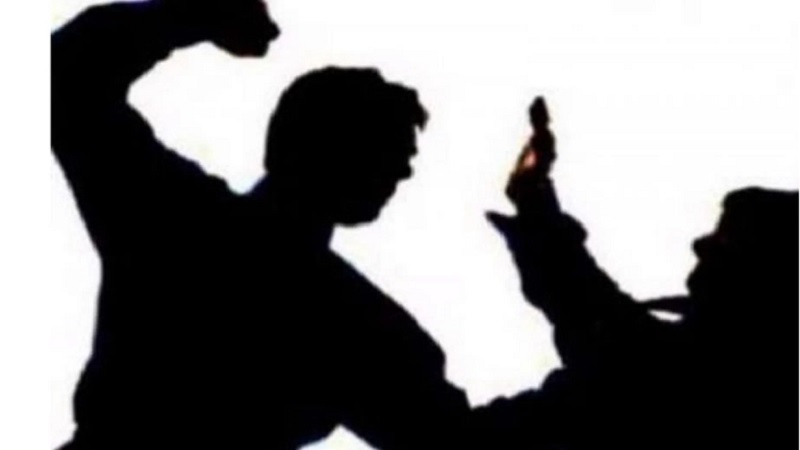 Image Courtesy:thekashmirwalla.com
So called 'upper caste' men seem to fly into a rage at the slightest excuse. They also seem to be confident that even if they kill someone, they will not be vilified as criminals.
In Madhya Pradesh, a poor Dalit man was killed becuase he served himself some food to eat. The man had been called to clean up after a party, and probably served himself some leftovers to eat. According to a report in The Times of India two 'upper-caste' men saw the Dalit man serving food for himself, and cruely proceeded to thrash him with sticks, till he died.
The incident is reported to have taken place in MP's Chhatarpur because he had touched food at a feast. The accused Bhoora Soni and Santosh Pal had called the youth, identified as Devraj Anuragi, to clean up after a party in Kishanpur village. The area is said to be about 450km from Bhopal and is close to the Uttar Pradesh border. On seeing Anuragi serve food for himself, the accused flew into a rage and beat him to death with sticks, stated news reports quoting Gaurihar SHO Jaswant Singh Rajput. According to the report the accused Soni and Pal, who are on the run, were booked for murder and under the SC/ST Prevention of Atrocities Act. "They will be caught soon," Chhatarpur SP Sachin Sharma told the media. The accused are marginal farmers.
मध्यप्रदेश की यह घटना बेहद दुखद व शर्मनाक है। मध्यप्रदेश सरकार व पुलिस आरोपी को गिरफ्तार करें। कड़ी से कड़ी कार्रवाई करें। @ChouhanShivraj @MPPoliceOnline

— Hansraj Meena (@HansrajMeena) December 9, 2020
This is not the first incident of such an attack on a member of the Dalit community in the area. In the last week of Novermber a 50-year-old Dalit farm worker in Madhya Pradesh's Guna was beaten to death by two men for refusing to give a matchbox demanded by the accused to light cigarettes, reported NDTV.
This incident took place in Karod village of Guna, around 180 kilometres from the state capital Bhopal. The victim, Lalji Ram Ahirwar, was resting on a platform in an agriculture field when the accused, Yash Yadav and Ankesh Yadav, thrashed him with sticks following an argument over the matchbox that the accused wanted to borrow from him. Ahirwar was severely injured and admitted to Guna district hospital where he succumbed.
Related:
MP High Court puts counselling as bail condition for accused for anti CAA
Where are the country's SC/ST Commissions headed?
Dalit house set ablaze in MP, brothers thrashed, CM silent?
Uttar Pradesh has failed its Dalit community, especially Dalit women