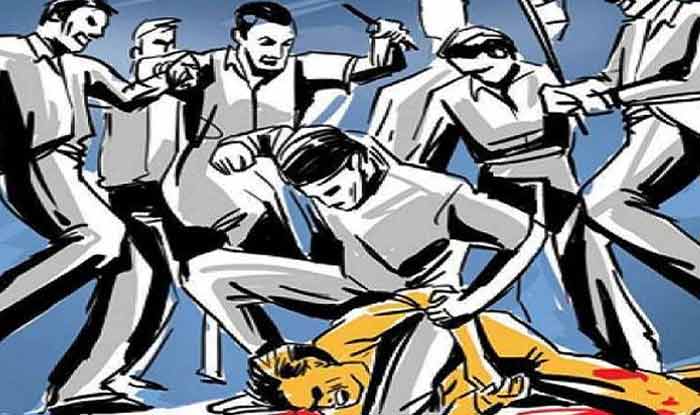 Image Courtesy:thelogicalindian.com
A 22-year-old Dalit youth on March 31, 2021 suffered extreme physical trauma to his private parts, when relatives of his upper-caste girlfriend allegedly physically assaulted him, reported the Free Press Journal. The assault has left the man battling for life in the district hospital, said reports.
Four men belonging to a so called "upper-caste" were booked under Scheduled Caste and Scheduled Tribe (Prevention of Atrocities) Act, and at least three men were arrested following the incident. District Superintendent of Police Vijay Dhull said officials awaited the victim's recovery to record his statement and lodge further cases against the accused "for the heinous crime."
The incident occurred in the Tikunia area of Lakhimpur Kheri district in Uttar Pradesh when Harendra was freshening up at a nearby orchard at 3 AM. There, Harendra met his girlfriend's father Brahmendra and sons Raju, Gajraj and Bharat who proceeded to beat the young man with belts and sticks. It is alleged that the accused also crushed his private parts, inserted an iron rod into his rectum and thrashed him mercilessly.
His family members rushed him to the district hospital in an unconscious state where his condition was declared to be critical. His brother Anuj said he was a graduate preparing for competitive exams. Anuj said the group attacked his brother because they suspected he was meeting his girlfriend at the orchard. He told the police that the girl's family earlier objected and warned Harendra from befriending their daughter.
Dhull said that initial medical reports did not confirm insertion of an iron rod into the victim's rectum. However, he called for another examination to confirm charges. Meanwhile, doctors attending to Harendra confirmed injuries to his private parts.
Related:
Rohith Vemula's 'institutional murder': Five years on, family and friends still wait for justice
Gujarat: Dalit lawyer dies after being assaulted in a casteist attack
A 2020 Report of 10 Worst Victims of apathy: Dalits, Adivasis
Mahad Satyagraha: After 94 years, do we have Equality, Dignity & Access?