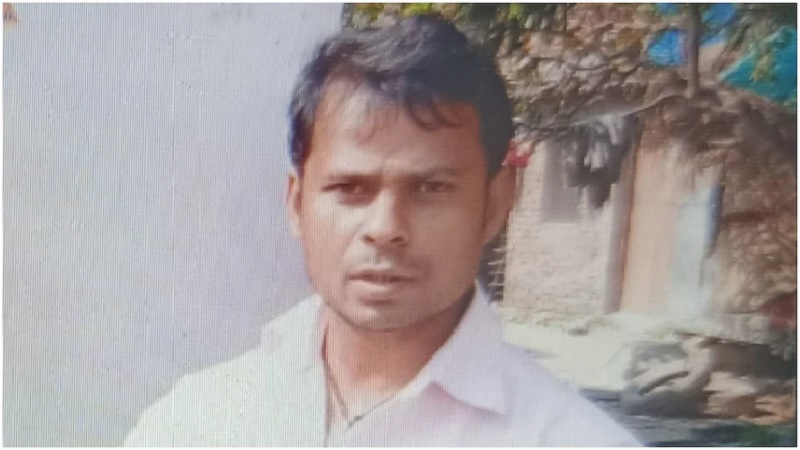 Image Courtesy:indiatoday.in
A Muslim man, identified as Babur, was allegedly killed by his neighbours who were angry that he was a supporter of the Bharatiya Janata Party (BJP). The incident was reported from Kushinagar district of Uttar Pradesh, and the victim was a resident of Kathgarhi village under Ramkola Police Station. He was reportedly "distributing sweets" to celebrate BJP's poll win when he was attacked on March 20.
According to a report in India Today, Babur was returning from his shop, and chanted 'Jai Shri Ram' which allegedly made his neighbours angry. They then allegedly thrashed Babur. According to the report, Babur's wife Fatima told the police that her husband "ran to the roof of his house to save his life" but the accused people followed him and threw him off it. His mother, Zebunnisa, added the family took him to a local hospital, which referred him to the district hospital and then to Lucknow where he succumbed to his injuries.
According to the news report Babur's neighbours were allegedly angry that he was a BJP supporter, and on March 10 had distributed sweets in the locality, to celebrate the party's victory. Babur family claimed that their neighbours had "repeatedly warned him about not supporting the BJP", and that they [Babur's family] had even approached the Ramkola Police Station to report that "Babur was threatened by their neighbours".
The family told the media that claimed that the police did not take cognisance of their appeal, and the negligence led to Babur's death. An FIR has been registered based on his wife Fatima's complaint. Two persons have been arrested so far, they have been identified as Tahid and Arif.
#kushinagarpol थाना रामकोला ग्राम कठघरही में हुई घटना में संलिप्त अभियुक्तों में से 02 को किया गया गिरफ्तार। #uppolice pic.twitter.com/HFOoedXNMe

— Kushinagar Police (@kushinagarpol) March 28, 2022
Meanwhile the killing has been noted by the ruling BJP, and MLA PN Pathak met Babur's family and assured them of justice, he also participated in his last rites. According to news reports Uttar Pradesh Chief Minister Adityanath has directed that the police "take strict action" against the accused, adding that the government stands by the bereaved family.
#UPCM श्री @myogiadityanath जी ने कुशीनगर के कठघरही गांव के श्री बाबर जी की लोगों द्वारा पिटाई से हुई मौत पर गहरा शोक व्यक्त किया है।

मुख्यमंत्री जी ने शोक संतप्त परिजनों के प्रति संवेदना व्यक्त की है।

उन्होंने मामले की गहनता से निष्पक्ष जांच हेतु अधिकारियों को निर्देश दिए हैं।

— CM Office, GoUP (@CMOfficeUP) March 27, 2022
According to a report in India TV Danish Ansari, the sole Muslim Minister in Adityanath government, said the government will "soon announce a relief package for the family." According to news reports, the negligence of the police as alleged by the family will also be investigated. Sub Divisional Magistrate (SDM) Varun Kumar Pandey told the media that they were "informed that the victim had complained about death threats, but no action was taken then. An FIR has been registered. We are investigating the matter."
Related:
Will never accept BJP's offer of President's post: Mayawati
Viral WhatsApp message targets Congress and Gandhi family, distorts history
Dr. Umar Khalid: A human rights defender, failed by the judiciary