The deadline for filing claims for inclusion into the National Register of Citizens (NRC) has ended in Assam and according to official sources over 30 lakh people have filed claims so far. However, in a worrying display of possible xenophobia, the number of objections filed jumped from a little over 600 on Saturday December 29 to over 2 lakhs on December 31!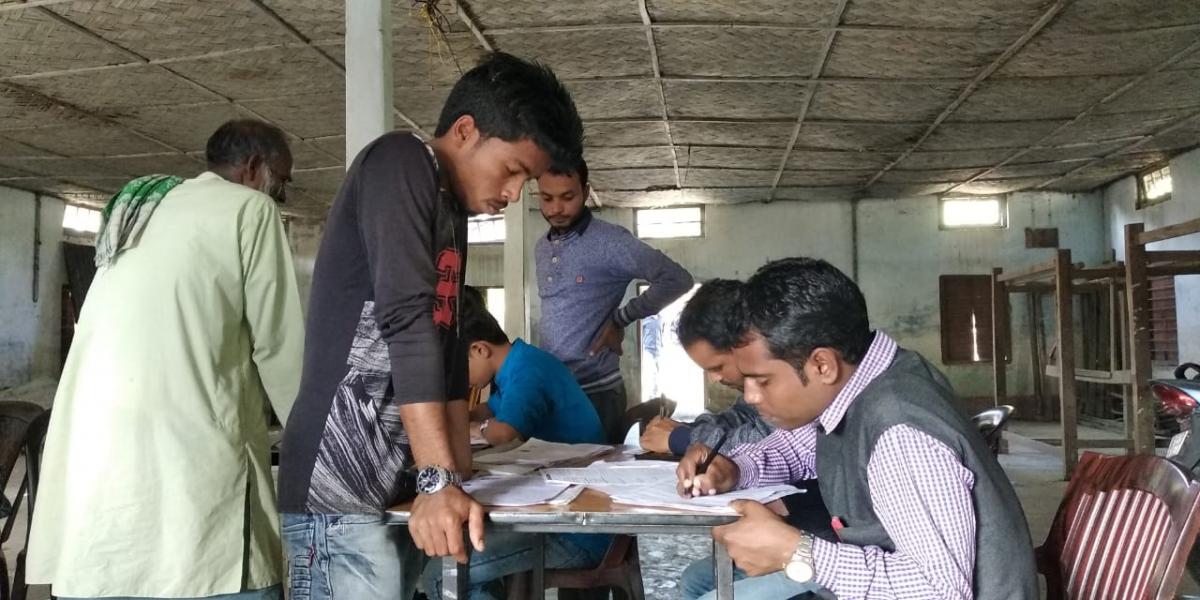 Image Courtesy: https://cjp.org.in/
Earlier this year when the NRC final draft was released in July, 40,07,707 people had not been included in the list. The process of Claims and Objections that finally began on September 25, after many hurdles and false starts, allowed the excluded people one last chance to apply for the inclusion of their names in the list. But there were several concerns regarding the process itself; the modalities, scope for bribery and corruption as well as the possibility of completing it on time.
Moreover, people were also allowed to file objections to the inclusion of names of people who they thought were 'foreigners'. Anyone could file an objection against anyone! Thus, even if a person was fortunate to find their name on the list, there was a very real possibility that it may not be permanent.
The original December 15 deadline was extended to the end of the year. According to NRC authorities, as of December 31, 2018, 31.2 lakh people had filed their claim applications at the 2,500 Nagrik Seva Kendras (NSKs) across the state of Assam. However, 2.6 lakh objections had also been filed until this date, the massive spike coming in virtually on the last day! It is alleged that the spike was due to the involvement of the All Assam Students Union (AASU) that has been at the forefront of the movement against 'outsiders' and 'foreigners'.
AASU adivor Samujjal Bhattacharya was quoted by the Hindustan Times as saying, "AASU and other indigenous groups had extended support to people filing claims since the over 40 lakh people excluded from NRC draft had indigenous people and Hindus and Muslims have come prior to March 25, 1971 deadline. Similarly, we have also helped people who wanted to file objections. We want a Bangladeshi-free NRC."
According to authorities, maximum number of objections have been filed in Barpeta, Nagaon and Morigaon.
Meanwhile, the process of corrections has started on January 2. People who find that their names have been entered incorrectly can apply for correction both online and at NSKs based on their convenience. This process will continue till January 31, 2019 and according to the NRC authorities, this is independent of the Claims and Objections process.