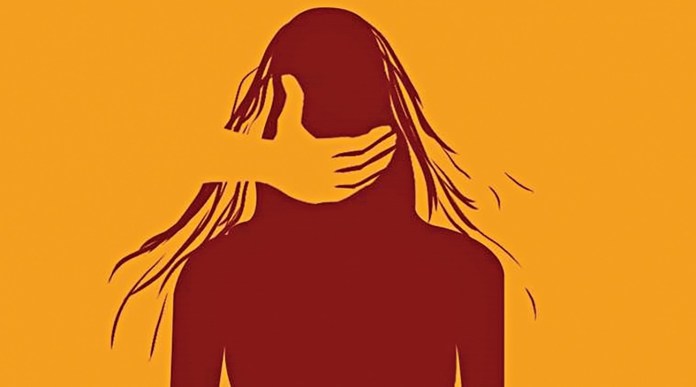 Image courtesy: The Daily Star

The Maharashtra cabinet recently approved a proposed draft Bill for stricter penalties for crimes against women and children. The Shakti Bill, as it is called, is based on the Disha Act of Andhra Pradesh which was passed by the Assembly in response to the horrific incident of rape and murder of a veterinarian in Hyderabad.
For that particular case, the law did not prove to be consequential since the four accused were killed in an extra-judicial encounter by the police, as the country rejoiced in a spirit of vengeance. As disturbing as that was, what is problematic here is that legislators washing their hands off a problem, giving into populism by introducing strict punitive measures for sexual assault and violence but not introducing any measures to tackle the factors that allows such violence in the first place.
The issue of women's autonomy over their bodies, free choice, safety and openness in public spaces is rarely tackled; it is all about policing and power. Leave aside the crucial ethical and moral debate around death penalty, we need to also interrogate whether the sentence of the gallows is efficacious at all, in that does it any way act as a deterrence against gendered violence?
Gandhi was against death penalty when he said, "I cannot in all conscience agree to anyone being sent to the gallows. God alone can take life because he alone gives it". Even Dr. Babasaheb Ambedkar was a proponent of abolishing the death penalty. Why then have legislators, particularly in more recent times, resorted to the death penalty cry or option, especially in cases of sexual offences against women or even violence against women? Is there data to demonstrate that imposing death upon convicts by procedure of law has in fact led to decrease in crime rates? If not, why this obsession with the death penalty that is one more manifestation of 'an eye for an eye' approach to jurisprudence?

Rape and death penalty
The Justice Verma Committee of 2013 which was constituted after the December 2012 brutal gang rape and assault on a young medical student in Delhi. The Committee recommended that sentencing for sexual offences could be split into two categories namely: (i) term sentences and (ii) life imprisonment. The report of the Committee, while categorically taking a stand against death penalty for sexual offences, stated that "In the larger interests of society, and having regard to the current thinking in favour of abolition of the death penalty, and also to avoid the argument of any sentencing arbitrariness, we are not inclined to recommend the death penalty."
An annual lecture published by Project39A titled 'The carceral politics of sexual violence' and delivered by Prof. Prabha Kotiswaran, of King's College, London speaks about the political economy of criminal law. "We ask for systemic changes in the criminal justice system and instead we get reams of criminal legislation," she states. She pointed out that the Criminal Law (Amendment) Act, 2018 and subsequently, the POCSO (Amendment) Act of 2019 increased the magnitude of punishment for convictions aggravated penetrative sexual assault on minors. She states this is reflective of expansion of the Indian state's carceral imagination on sexual violence.
Kotiswaran mentioned that there was a lot of opposition against the aggravated punishment under POCSO Act as victims would be less likely to report crimes given that the majority of the offenders are known to victims; that it is used arbitrarily and against the most marginalised sections of Indian society. They spoke in one voice that strengthening the system was needed rather than amplifying punishments.
"Around the world, feminists have offered a robust critique of rape law as failing to reduce sexual abuse against women generating in turn high levels of attrition in rape cases resulting in what they call a justice gap," says Kotiswaran.
Senior Advocate Indira Jaising had commented on the passage of the Criminal Law (Amendment) ordinance, 2018 which was in response to the Kathua rape case where a minor was brutally gang raped. "Neither the death penalty nor harsh punishments will ensure conviction, rather they may even have the effect of driving reporting underground," she said in an article published in Deccan Herald. She further added, "To impose a death penalty for rape will be counterproductive, it will only drive the crime underground. Given that most child abuse occurs within the family by a known person, a victim will be reluctant to report the crime knowing it could result in death… Reforms in law are needed not to impose harsher punishments but to hand-hold the victim and support the family through the trial."
The Delhi High Court had also raised a rather pertinent question in this regard when the 2018 criminal amendment was passed. A bench of Acting Chief Justice Gita Mittal and Justice C. Hari Shankar was dealing with a petition challenging the minimum 7 years imprisonment for a rape convict and taking away the court's discretion to award lesser punishment. The court however, made its comments in reference to the 2018 amendment and stated, "Did you carry out any study, any scientific assessment that death penalty is a deterrent to rape? Have you thought of the consequences to the victim? How many offenders would allow their victims to survive now that rape and murder have the same punishment," reported The Wire.

Driven by data
The efficacy of imposing a death penalty is also to be measured in the actual execution of the same. As per a report published by Project39A, of NLU, Delhi, the year 2019 saw an increase in proportion of death sentences imposed for sexual offences. 52.94% of the death sentences imposed at trial courts and 65.38% of High Court confirmations of death sentences involved sexual offences along with murder. A year on year analysis of data shows that in 2019, Indian Sessions courts imposed 102 death sentences, a drop from 162 death sentences in 2018. Out of the 102 death sentences of 2019, 54 (52.94%) were for sexual offences. A study of the National Crime Records Bureau (NCRB) report of 2019 shows that there were 283 incidents of rape/gang rape that resulted in death alone while incidents of rape under section 376 of IPC amounted to 32,033. A total of 4,05,861 cases of crime against women were registered during 2019, showing an increase of 7.3% over 2018.
As per NCRB data, the conviction rate in cases of rape was 27.8% in 2019.

Death penalty executions
As far as executions are concerned, the death penalty has been rendered to a near farce in India. The last execution on death row took place in March 2020, of the four convicts in the Delhi gang rape of December 2012. Before them, the last execution was 5 years ago, in 2015 of Yakub Memon, convicted for Mumbai bomb blasts of 1993; in 2013 Afzal Guru convicted of terror attack on Parliament was executed and in 2012, Ajmal Qasab was hanged to death for the terror attacks on Mumbai carried out in November 2008.

Clearly, legislations giving out stricter punishments for sexual crimes are formulated in response to some heinous incidents that garner widespread media attention and spark public outrage. The death penalty is more like a tool being used to quell public outrage that lasts for a few days and feels vindicated since criminals will face stricter punishment. If only resolving deep rooted patriarchy and caste divide in the society intertwined with the inherent caste and class inequality in the criminal justice system, was that easy.
Related:
Hathras case: UP State & DM deny accepting house and job requests of the victim's family
A 2020 Report of 10 Worst Victims of apathy: Dalits, Adivasis
Maharashtra Shakti Bill 2020: Civil society denounce new provisions