The report was submitted to the state in 2010, but is yet to be made public.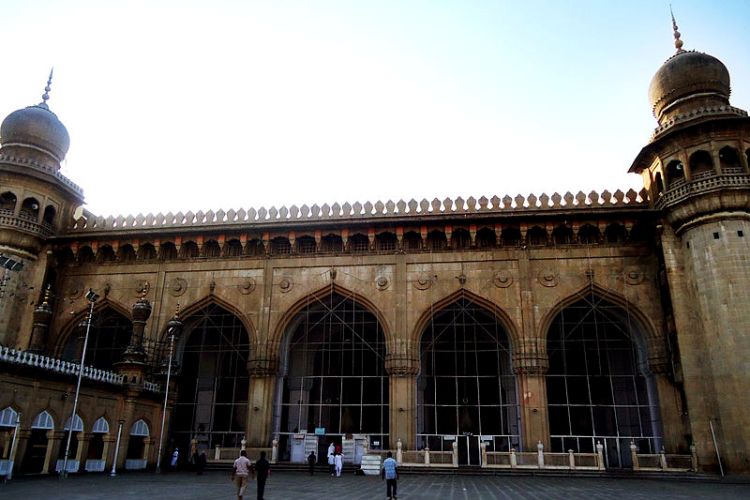 More than a decade after the Mecca Masjid bomb blast, and the police firing that followed, killing five people, the state is reportedly yet to make the findings of the Justice Bhaskara Rao Commission public.
Writing for the Times of India, Syed Mohammed reports that the state had declined an RTI activist a copy of the report for academic purpose in November last year.
The report adds that, when the case came up for hearing on Tuesday before chief information commissioner (CIC) M Ratan, RTI activist SQ Masood was present, but there was no official from the general administration department.
The commission had sent both the parties a notice on January 2 to detail what action had been taken on the RTI query.
"Apart from asking for the terms of reference (ToR) of the panel, I also asked for a copy. And if this is not possible, I requested for time so that I could read the report, which is permissible under provisions of the RTI Act," Masood told TOI.
In the reply to the query, the state had said that the report had been placed in the state legislature, and sharing the information could cause a "breach of privilege."
On May 18, 2007, members belonging to the Hindu militant outfit Abhinav Bharat had allegedly placed two bombs in the Mecca Masjid, considered one of holiest Muslim sites in the city, during Friday prayers when thousands of people had gathered.
As news of the blast spread, tension escalated in Old City, especially the areas around Charminar, with many people taking to the streets, and turning into vandalising mobs, who clashed with the police.
The police resorted to lathi-charges, teargas shells, and firing in the air.
The police claimed that the mob was getting out of control, and it had to fire at the people to disperse the crowd. Five people were killed, and four were injured in the firing at two places.
However, many people including the AIMIM and Hyderabad MP Asaduddin Owaisi alleged that the police used excessive force.
In June 2010, the state government constituted the Justice Bhaskar Rao commission, which submitted its findings in October the same year.
There have been continuous demands since then on successive state governments, to release the findings of the report.
Courtesy: The News Minute