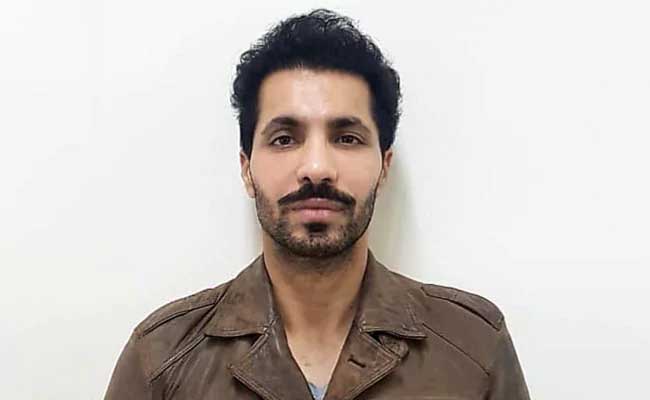 Weeks after he was accused in cases related to the January 26 violence at Red Fort, actor Deep Sidhu has been arrested by SWR Range of the Special Cell from Punjab, stated multiple news reports. Deep Sidhu has been named in an FIR by Delhi Police, and a cash reward was also announced for information on him when he was not to be found in Delhi.
Sidhu, an actor, who in the past has flaunted his association and photographs with actors-turned Bharatiya Janata Party (BJP) politicians Sunny Deol, Hema Mallini and Dharmendra, is accused of instigating a group of farmers to storm the Red Fort on Republic Day. He was 'disowned' by Sunny Deol in a public statement on behalf of his family.
However, Deep Sidhu continued to defend himself in multiple social media posts, ranting against the Punjabi community who he claimed had disowned him for his actions. Most farmers who took part in the peaceful Kisan Ganatantra Parade, or farmers republic parade, had also condemned the events that unfolded at Red Fort and ITO. Sidhu is accused of fueling chaos and clashes at Red Fort, where a group of people forced their way in, climbed the ramparts and placed a Sikh religious flag on an empty flagpole. According to a report in India Today, Deep Sidhu was arrested on Tuesday, February 9 by the Delhi Police Special Cell, from Punjab's Zirakpur area.
Deep Sidhu's arrest was made by a team of Delhi Police's Special Cell, said Sanjeev Kumar Yadav, Deputy Commissioner of Police (Special Cell), reported India Today. According to the police the last few videos made by Deep Sidhu were uploaded by "his friend from California so that the authorities couldn't track his location." According to the news report quoting Delhi Police sources, Deep Sidhu was in contact with this friend, would record his video statement, and send it to her to upload on his Facebook account.
A reward of Rs 1 lakh was announced on the accused Sidhu, Jugraj Singh, Gurjot Singh and Gurjant Singh who hoisted flags at the Red Fort or were accused of otherwise being involved in the act, stated news reports. The police had also announced a cash reward of Rs 50,000 each for Buta Singh, Sukhdev Singh, Jajbir Singh and Iqbal Singh who have been named and accused of allegedly instigating protesters.
On January 26, 2021, as a group of farmers breached police barriers, police used tear gas and lathi-charge to disburse the surging crowds. Another group of protesters also reached the ramparts of the Red Fort, and others entered the city from various points. Lakhs of farmers have been protesting peacefully on the borders of Delhi, and not one single incidence of violence or chaos was reported from there for over two months till that day.
Union Home Minister Amit Shah had held a high-level emergency meeting to discuss the law and order situation in the national capital region and directed additional security forces to remain on alert in Delhi.
Related:
Mahapanchayats getting bigger, bolder
Another death by suicide at Tikri border, death toll reaches 214