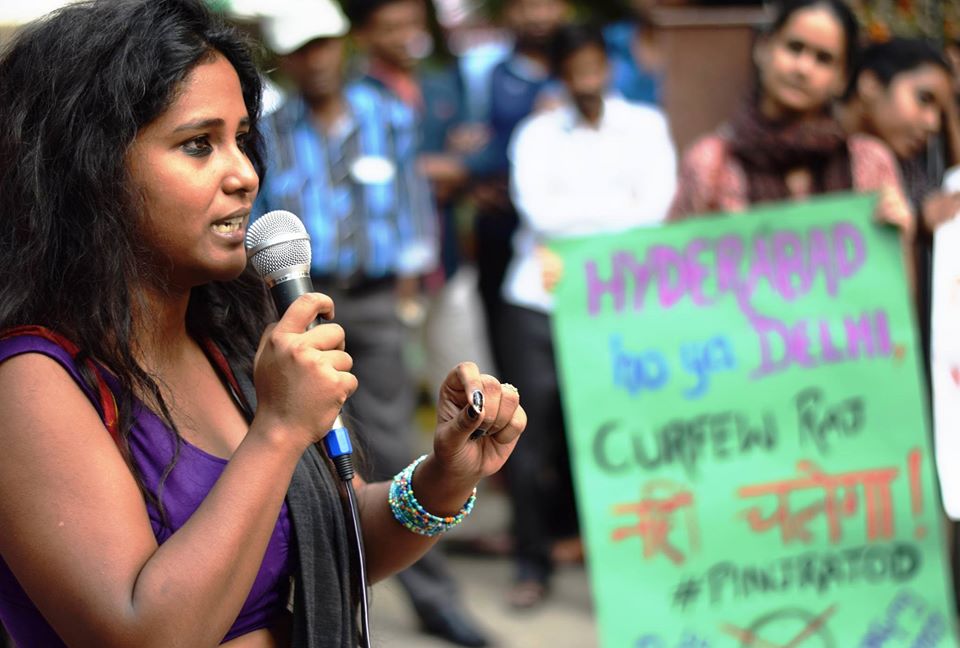 Additional Sessions Judge who disposed of Pinjra Tod activist Natasha Narwal's bail plea, has now rejected Devangana Kalita's application too. Devangana Kalita is also one of the Pinjra Tod members and a Jawaharlal Nehru University (JNU) student, accused of conspiracy in the Delhi riots of February 2020.
The ASJ held, "On the perusal of the charge­sheet and accompanying documents, for the limited purpose of the bail, I am of the opinion that allegations against the accused Devangana Kalita are prime facie true….there are reasonable grounds for believing that the accusation against the accused Devangana Kalita are prime facie true, hence embargo created by section 43D of UAPA applies for grant of bail to the accused."
Even though her counsel argued that the prosecution had no video evidence to prove or show the role of Kalita in the riots case, ASJ Amitabh Rawat opined that, "at this stage, I am of the opinion that in a case of a conspiracy of such a large scale, not having a video is not so vital as generally conspiracy, by its very nature, is hatched in secrecy and not having videos of such a conspiracy is obvious rather than doubtful."
He further noted, "In a case of conspiracy, even the presence of an accused at a site is not a sine qua non for establishing his or her role. In the present case, the presence of the applicant/accused is established over a period of time. Moreover, seizure of any weapon etc. from the accused is neither shown nor essential."
The Sessions court also observed that some WhatsApp messages show that there was some opposition to the road block plans of Pinjra Tod and that the accused as well as other members sloganeered, "kafan baandh ke aye hain, aur jo hamare saath nahi, who desh ka gaddar hai" when local women protestors requested them to not block it.
Emphasising the magnitude of the alleged conspiracy the court noted that the contention raised by Kalita's counsel that she had no role in raising funds for the riots is misplaced and that "other accused persons in this case are alleged to have done their part in the conspiracy and the conspiracy has to be read as a whole and not piecemeal. There are linkages shown by the prosecution between applicant/ accused Devangana Kalita with accused persons."
Finally noting that UAPA has been rightly invoked, her application for bail was disposed of. Both Devangana Kalita and Natasha Narwal were arrested on May 24, 2020 and have been in jail since then.
The order may be read here:
Related:
Delhi court rejects Natasha Narwal's bail plea
Devangana Kalita creating 'narrative to show' that Kapil Mishra was behind riots: Delhi Police
JNU student and activist, Devangana Kalita, granted bail in Daryaganj violence case