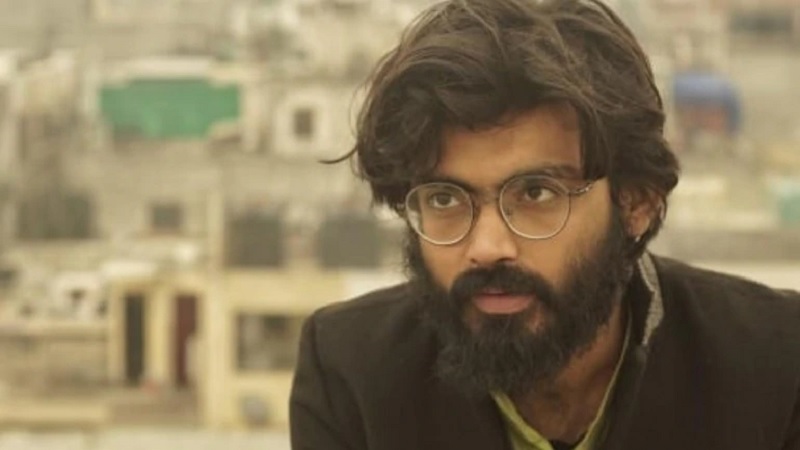 Image Courtesy:livelaw.in
A Delhi court has denied bail to Jawaharlal Nehru University (JNU) scholar, Sharjeel Imam in connection with the sedition case registered against him in December 2019, where it was alleged that his speech made during the protests against the Citizenship Amendment Bill (CAB at that time) led to the Delhi violence in 2020.
Additional Sessions Judge, Anuj Agarwal, said that his speech delivered at Jamia was "clearly on communal/divisive lines. In my view, the tone and tenor of the incendiary speech tend to have a debilitating effect upon public tranquillity, peace and harmony of the society."
Judge Agarwal also added that the fundamental right of freedom of speech and expression cannot be exercised at the cost of communal peace and harmony of the society.
However, as far as allegations against him for offences like being part of an unlawful assembly, attempt to murder, criminal conspiracy, rioting with deadly weapons, voluntarily causing grievous hurt are concerned, the court said, "I am of the prima facie view that the evidence in support of the allegations (rioters got instigated by the speech dated 13.12.2019 of applicant/accused and thereafter they indulged in the acts of rioting, mischief, attacking the police party etc), is scanty and sketchy."
The court noted that there was no eye witness to this effect, and that there is no evidence presented by the Delhi Police to suggest that co-accused persons got instigated and committed the alleged act of rioting upon hearing Imam's speech.
The order also said, "The theory as propounded by investigating agency leaves gaping holes which leaves an incomplete picture unless the gaps are filled by resorting to surmises and conjectures or by essentially replying upon the disclosure statement of applicant/accused Sharjeel Iman and co-accused. In either case, it is not legally permissible to build the edifice of the prosecution version upon the foundation of imagination or upon inadmissible confession before a police officer."
The order delivered by Judge Anuj Agarwal also quotes Swami Vivekananda as saying, "We are what our thoughts have made us; so, take care about what you think. Words are secondary. Thoughts live; they travel far."
Sharjeel Imam has been accused of giving provocative speeches on December 13 in 2019 and January 16, 2020 that were alleged to have culminated into the North East Delhi violence in February last year. The present case dealt with his speech on December 13, 2019 where the prosecution alleged that he instigated a particular religious community against the government by creating fear in their minds regarding the citizenship amendment bill (at that time) and National Register of Citizens (NRC).
He was charged for section 124A (sedition) and 153A (promoting enmity between different groups on grounds of religion, race, place of birth, residence, language, etc., and doing acts prejudicial to maintenance of harmony) of the Indian Penal Code. He is also facing UAPA charges in cases pertaining to the North East Delhi violence of 2020, and is currently lodged in Tihar Jail.
He has applied for bail in the UAPA case which is being heard by Additional Sessions Judge Amitabh Rawat.
The order may be read here:
Related:
Sharjeel Imam tried to create complete anarchy: Gov't tells Delhi court
Sharjeel Imam accuses Delhi Police of hollow arguments, says government criticism important
This will take years: Court expresses concern over delay in trial in the Delhi violence case
JNU PhD scholar Sharjeel Imam arrested again, now for Delhi riots