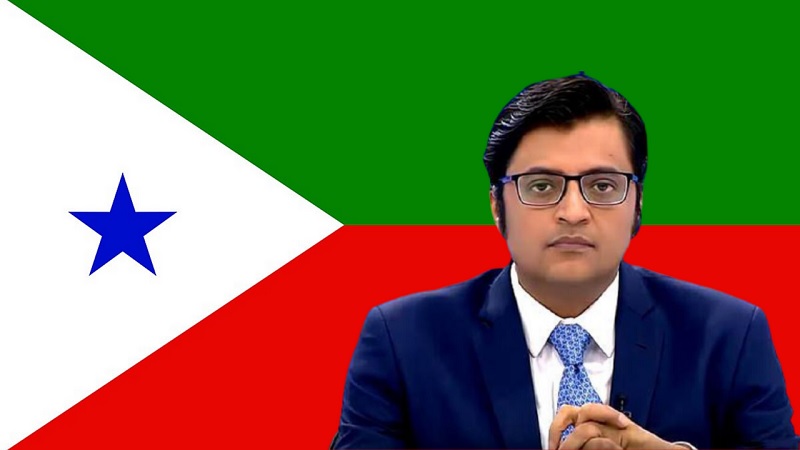 Image Courtesy:thecognate.com
The Court of Additional Senior Civil Judge, Gagandeep Jindal at South East Saket District Court has issued summons upon defendant Republic TV's editor, Arnab Goswami, in a defamation civil suit filed by Popular Front of India (PFI) PR Director Dr. M. Shamoon.
As per some media reports, Dr. Shamoon has alleged that Republic TV, as a sting operation, published doctored video footage whereby the former is said to have promoted violent protests and the use of criminal force against the state. He further alleged that the video had led to irreparable damage to him personally as well as the nation at large, as the contents of the fabricated video had reached a worldwide audience.
According to a report in Newslaundry, the plaintiff argued, "If the defendant (Arnab Goswami) were not in nasty intention, they could have aired the complete dialogue made between the plaintiff and the so-called sting operator. The defendant jointly acted against public morality in this incident. It is an attempt to make somebody as criminal that he would not have committed at all. It is against the public morality and decency and hence falls within the purview of Article 19 (2)."
Dr Shamoom's suit also states, "Since the contents of the fabricated video has reached worldwide, a vast number of friends and colleagues of the plaintiff called him and expressed their dissatisfaction towards the plaintiff against the filthy contents of the video, which was never expressed by the plaintiff really. The image and status of the plaintiff has been blatantly diminished among them," reported LiveLaw.
He has therefore sought a mandatory injunction, seeking removal of the aforesaid defamatory video from their channel and other social media platforms. Judge Gagandeep Jindal said, "No prejudice is caused to the defendants, if the said application is allowed. Application under Order VI Rule 17 r/w 151 CPC is allowed."
The channel's chief, Arnab Goswami and others have been directed to appear before the court on May 27, 2021.
The order may be read here:
Related:
Arnabgate: Republic TV sends legal notice to Indian Express
Republic TV making TRP scam a "media spectacle": Mumbai Police to SC