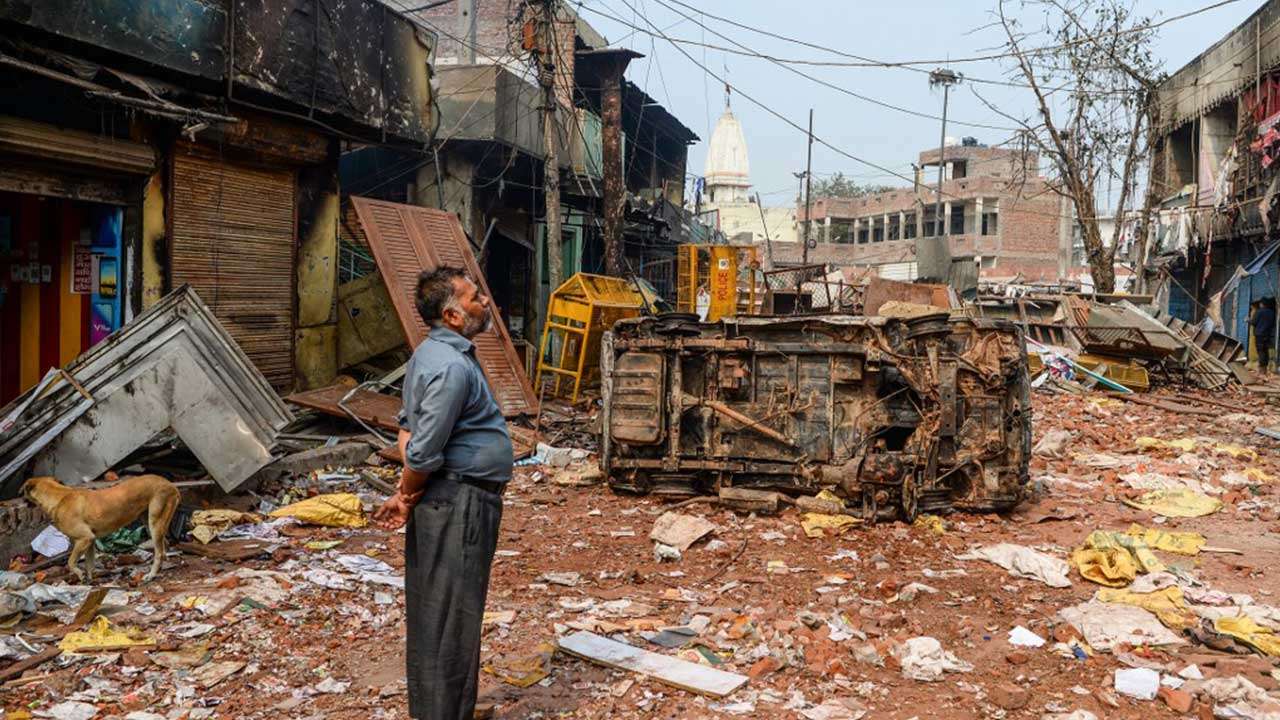 The Delhi High Court has granted bail to four accused- Liyakat Ali, Arshad Qayyum, Gulfam and Irshad Ahmad in the North East Delhi violence of last year in February.
Justice Suresh Kumar Kait observed, "Prima facie I am of the opinion that petitioners cannot be made to languish behind bars for a longer time and the veracity of allegations levelled against them can be tested during trial."
All four accused persons have been charged-sheeted for offences under sections 109 (abetment to crime), 147 (rioting) 148 (rioting, armed with deadly weapon) 149 (unlawful assembly) 153A (promoting enmity between groups) 323 (voluntarily causing hurt) 392 (robbery) 395 (punishment for dacoity) 427 (mischief) 436 (mischief by fire and explosive substance), 505 (inciting people) 120B (criminal conspiracy) 34 (common intention) of the Indian Penal Code and punishment for using arms under the Arms Act.
Justice Kait noted that although the communal clash broke out on February 24, the FIR in question was registered only on February 27. The court noted another slip up and said, "The testimony of eyewitnesses, namely, Pradeep Verma, Surender Singh and Rajbir Singh Yadav under Section 161 Cr.PC. has been recorded on 14.03.2020 (March 14) and none of them neither made any PCR call nor any DD entry was made."
Further, the Bench pulled up the police constable for not calling a PCR van and make a DD entry. 'The statement of another eyewitness Constable Sangram was recorded on 23.04.2020 and this Court fails to understand as to why despite having a good understanding of law and order, a police official who is witness to riots would neither call PCR nor will make a DD entry in this regard", the Bench said.
The Single-judge Bench noted that the call detail record of the prime accused Tahir Hussain, does not match with those of the four petitioners. There was also no evidence against the petitioners "such like CCTV footage, video clip or photo to connect the petitioners with the incident in question and nothing incriminating has been recovered from their possession."
It, thus, ordered the release of the accused on bail forthwith upon their furnishing of personal bond of Rs.20,000 each, with one surety each in the like amount.
The judgment may be read here:
Related:
Revisiting Northeast Delhi a year after the February 2020 pogrom
Delhi HC seeks response in plea seeking quashing of DMC's report on Delhi riots
Delhi Riots: Bail denied as accused carrying palta in aggressive posture
Delhi court asks Police to respond to plea seeking FIR against Kapil Mishra