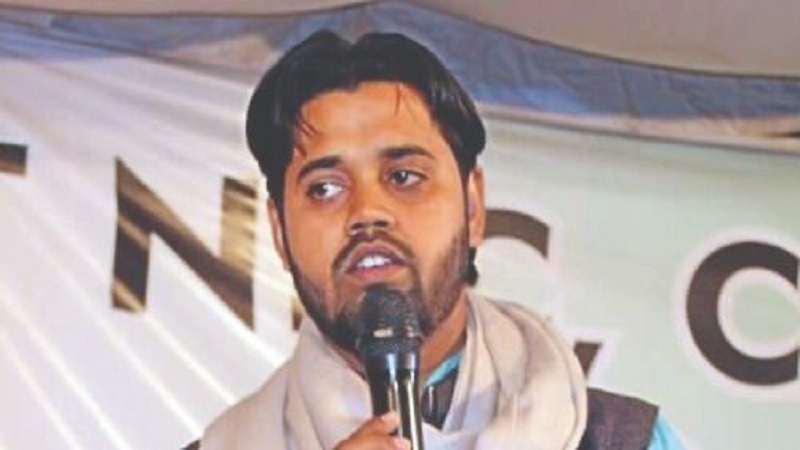 Image Courtesy:millenniumpost.in
After hearing the arguments, the Delhi High Court Bench of Justices Siddharth Mridul and Bhambhani has reserved its order in Jamia Millia Islamia student, Asif Iqbal Tanha's appeal against the rejection of his bail in connection with the Delhi Riots, reported LiveLaw.
Advocate Siddharth Agarwal represented Tanha whereas Aman Lekhi appeared on behalf of the State authorities.
The case
The communal clash in North East Delhi that broke out on February 24, 2020, resulted in the registration of FIR 59/2020 lodged by the Delhi Police Special Cell. The Police have reportedly alleged that Tanha is a close associate of co accused Safoora Zargar, Umar Khalid, Sharjeel Imam and played an active role in orchestrating the protests against the Citizenship Amendment Act.
LiveLaw reported that the State submitted that Asif Tanha conspired, along with others, to "overthrow the Government" by setting up a chakka jam (road blockade) in Muslim-dominated areas. Another allegation levelled against him is that he purchased a mobile SIM card by using fake documents, and the same was used in planning the blockade, riots and was also used to create a WhatsApp group.
On October 26, 2020, the Additional Sessions Judge Amitabh Rawat had denied Tanha bail on grounds that the accusations against him are prima facie true. "As per the investigation, there was a premeditated conspiracy of the disruptive chakka­ jam and a pre-planned protest at different planned sites in Delhi resulting in riots killing scores of people, injuring hundreds and causing destruction to the property. The entire conspiracy beginning from December 2019 of intentionally blocking roads to cause inconvenience and causing disrupting of the supplies of services, essential to the life of community of India resulting in violence with various means and then leading to February incident with the focus being targeted blocking of roads at mixed population areas and creating panic and attack on police personnel with facade of women protesters in front and leading to riots would be covered by the definition of terrorist act", held the ASJ as per LiveLaw.
The Court also remarked, "Thus, vociferous agitation in the guise of Citizen Amendment Bill coupled with other activities of violence would show it was meant to cause or intended to cause disaffection against India."
Tanha had also filed a petition last year alleging that the police had leaked his disclosure statement to the media, as news portals like OpIndia and Zee Media had carried news reports allegedly establishing his guilt. Tanha's counsel Siddharth Aggarwal pointed out that all accused in the case were facing this issue of leakage of their statements. Justice Mukta Gupta had slammed the Delhi Police for submitting a 'half-baked' vigilance enquiry report in this regard.
Asif, who has been booked under UAPA, was arrested in May last year. In November, 2020, the court had allowed him interim bail in order for him to sit for his compartment examination of BA Persian (Honours) on December 4, 5 and 7, 2020.
Related:
Delhi HC slams police for 'half baked' report in Asif Tanha case
Delhi Riots: Jamia student granted parole to sit for exam
Delhi Police arrest Jamia Millia Islamia student leader Asif Iqbal Tanha