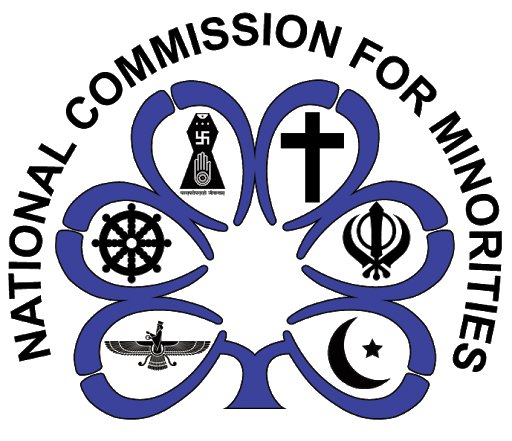 The Delhi High Court has expressed its displeasure over the 'unsatisfactory' response of the Central government to a petition seeking directions for expeditious filling up of vacancies at the National Commission for Minorities (NCM).
The Ministry of Minority Affairs in its reply affidavit stated that the NCM did not set out any timeline for the appointment of its members, but the Ministry was taking due care and caution for making the appointments.
As per LiveLaw, during the hearing, Justice Prathiba M Singh said, "The mere fact that persons of eminence, ability and integrity have to be appointed, does not mean that the said appointments would not be expeditiously made". The court then directed the Ministry to file another affidavit within a week, on the timeline of the specific appointments while calling the current affidavit "complete unsatisfactory". Justice Singh reportedly said she was "pretty surprised" at how the affidavit even made it past the lawyers.
Additional Solicitor General Chetan Sharma appeared for the Centre and submitted that despite having just one member, the Commission was functioning efficiently and had disposed of 815 out of 1,279 complaints. To this, the petitioner's counsel objected that the Commission could not be said to be "functional" unless representation was given to all communities.
The Commission is a statutory body that is required to have one chairperson and six members representing each of the six notified minority groups — Buddhists, Jains, Christians, Muslims, Parsis and Sikhs.
The Commission has been without a Chairperson since May 2020, when former Chairman Ghayoru Hasan Rizvi's three-year term ended. Former vice chairman Manjit Singh Rai was acting as chairman of the Commission until his tenure got over in November 2020. There is only one member now, Atif Rasheed serving as vice-chairman.
"I have been the lone member running the commission since 25 November. Whether there is one member or six, the commission is continuing its work. I have reviewed six states — Kerala, Andhra Pradesh, Telangana, Tamil Nadu, Puducherry and Karnataka — by myself since November," Rasheed told ThePrint.
"As far as the commission is concerned, its working has not been paralysed in any way. The staff is working with the vice-chairman. The chairman will also be appointed soon. It's a long process but it has started," Union Minority Affairs Minister Mukhtar Abbas Naqvi told ThePrint.
In the petition filed by Abhay Ratan Bauddh, who belongs to the Buddhist minority community, it was argued that the government was deliberately not filling the vacant posts in the Commission and, thus, violating the provisions of the law.
During the last hearing in February, Justice Prathiba M Singh had observed that there cannot be so many vacancies and asked the central government to inform the court about the status of the appointments.
Related:
EC directs removal of PM Modi's photo from vaccine certificates
NHRC questions UP govt on relief and rehabilitation of man acquitted of rape after 20 yrs
Nodeep Kaur case: NHRC seeks report from Haryana Police over alleged custodial torture