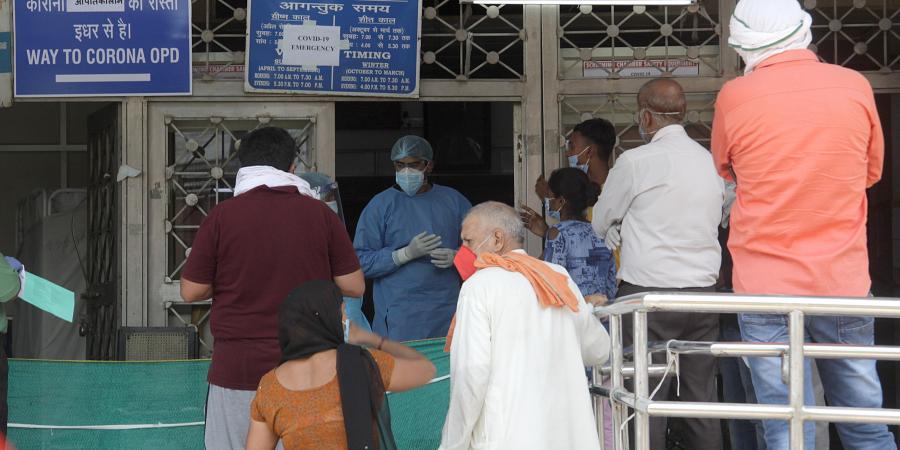 The situation in the country's capital proves to get increasingly grim every passing minute. Even as the Delhi High Court tried to micro manage the situation of acute shortage of oxygen supply in the capital which gets its supply from other states, news kept coming in of people dying due to shortage of beds and oxygen cylinders.
Swati Maliwal, the Chairperson of Delhi Commission for Women, lost her relative while waiting for a bed in Noida. She tweeted, "My nana died waiting for emergency support in front of Sharda Hospital Greater NOIDA. I kept standing there for half hour and pleading for admission and nothing happened. Shame! Pathetic!"
In her previous tweets she had raised concerns that the Centre was denying oxygen to Delhi saying, "People are dying. And our Prime Minister is busy campaigning for his elections, giving a message through his actions that Corona is not to be taken seriously. I don't have words to describe my anger and shame!"
The situation has become so precarious that it compelled Justice Vipin Sanghi of Delhi High Court to comment, "Forget common man on the street even if I were to ask for a ned it would not be available right now". Justice Sanghi made this comment on April 22 while hearing a plea filed by another hospital, Saroj Super Specialty Hospital, Rohini, seeking urgent supply of oxygen. On April 21, the court had dealt with such a request of Max Hospitals at a special hearing, possibly saving numerous lives by compelling the Centre to ensure safe passage of oxygen tankers from other states to Delhi.
The concern raised by Justice Sanghi is real as social media is flooded with people looking for oxygen beds, cylinders, ICU beds, Ventilators, home care assistance, ambulance and the flood of requests is unsurmountable. While social media users are coming forward to help each in other such times of crisis many questions arise on the lack of governance and the barefaced mismanagement of a medical crisis, the impact of which is being borne by the common man.
Related:
As it stands, we all know this country is being run by God: Delhi HC
Mr Prime Minister, Please save lives!
Delhi HC saves the day, orchestrates secure supply of oxygen to Delhi hospitals