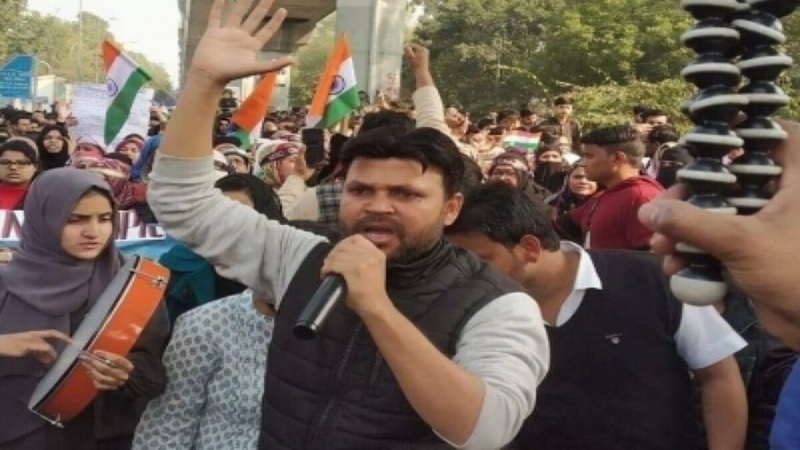 Image Courtesy:siasat.com
A Delhi Court has granted interim bail to a Jamia Millia Islamia University (JMIU) student, Asif Iqbal Tanha, booked under the Unlawful Activities (Prevention) Act (UAPA) in connection with the North East Delhi communal clashes of February, 2020. The bail has been granted in order for him to sit for his compartment examination of BA Persian (Honours) on December 4, 5 and 7, 2020.
Special Public Prosecutor Amit Prasad appeared for the State and Sowjhanya Shankaran represented Asif Tanha.
The Additional Sessions Judge Amitabh Rawat said, "The court is of the opinion that if the accused wants to appear for the compartmental examination, the passing of which is necessary as precondition for his admission to MA Persian course for which he had already appeared, leniency must be showed to the accused by allowing him to appear for the said examination."
The applicant Tanha had enrolled in the course in 2017 and is slated to graduate in 2020 subject to clearing his compartment exams. He had sought bail through his lawyer for, "the purpose of preparing for and attending the exams."
According to media sources, his lawyer also stated that due to the nationwide lockdown, restricted movement of individuals, limited functioning of Tihar Jail, Tanha was not able to access reading material or the computer to prepare for his backlog papers.
On September 2, 2020, the ASJ had denied him bail for his alleged role at the protest sites. Justice Amitabh Rawat had noted, "He was part of a conspiracy for doing chakka ­jam (blocking of road) leading to the riots." His name comes out in the statements of the witnesses as one of the main coordinators in the entire conspiracy.
Related:
Delhi Riots: No 'incriminating clinching evidence', court grants bail
SC refuses to cancel bail of UAPA accused
Delhi riots: Activist Gulfisha Fatima gets bail, but will remain in jail under UAPA