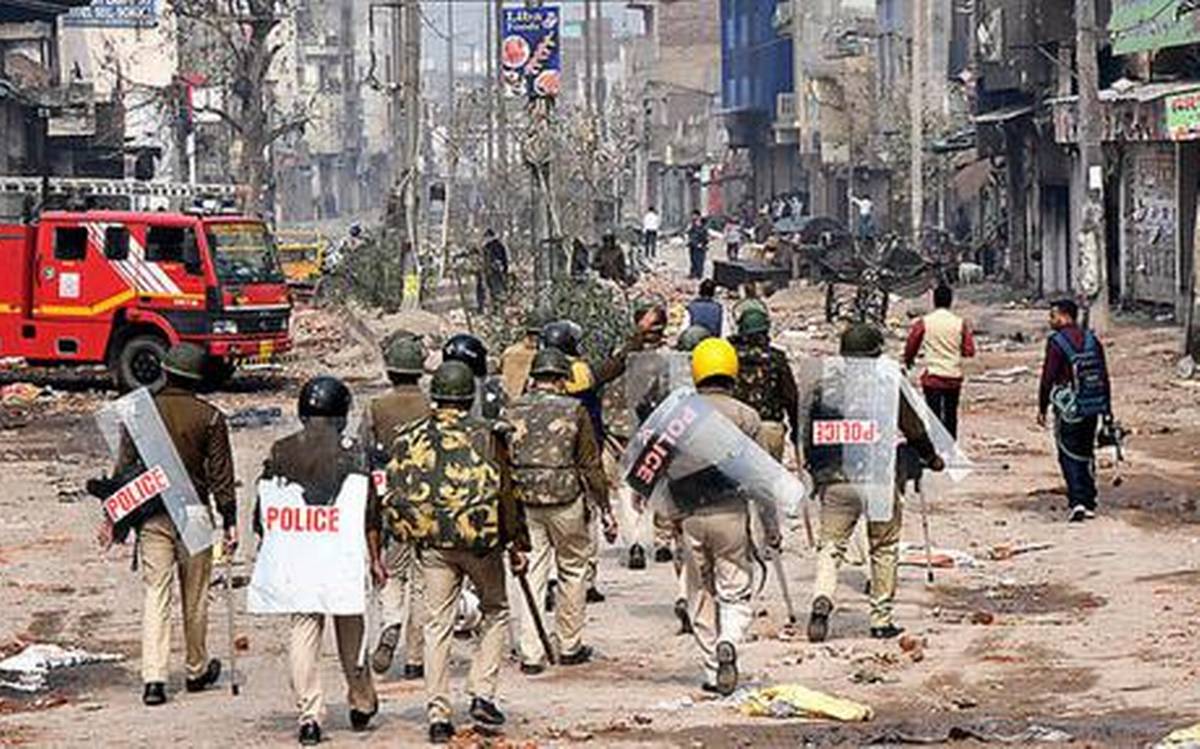 Several orders have been pronounced by Delhi courts, rapping the Police for their investigation into the communal violence that broke out in North East Delhi in February last year. In yet another instance, the Additional Sessions Judge hauled up the Police and dropped arson charges against 10 people who were alleged to have damaged shops during the communal violence.
They are- Mohd. Shahnawaz, Mohd. Shoaib, Shahrukh, Rashid @ Raja, Azad, Ashraf, Parvez, Md. Faizal, Rashid and Mohd. Tahir.
The court pulled up the Police for not registering the FIR on time despite the fact that the complaint of the alleged incident had reached the authorities on time. "No explanation in this regard has been provided by the investigating agency in the entire chargesheet," said ASJ Yadav.
He then examined the two complaints filed by one Birjpal, who had stated that his rented shop was looted by a riotous mob at Brijpuri road on February 25, while one Diwan Singh submitted that two of his shops were looted on February 24. The court observed that the police had clubbed the two complaints, which, as per him, cannot be done until there is clear evidence that the same rioters were involved in both the incidents.
His order read, "This Court is further not able to comprehend as to how an incident which took place on 24.02.2020 can be clubbed with the incident which occurred on 25.02.2020, unless and until there is clear evidence to the effect that same unlawful assembly of rioters was operating on both the aforesaid dates and there has to be specific witnesses in this regard. These are a few questions/queries which the investigating agency has to answer during the course of trial."
He further added, "I am afraid that the investigating agency cannot cover up the said flaw by way of recording the supplementary statements of complainant(s), if the ingredients of section 436 IPC were not there in their initial written complaints made to the police."
Judge Yadav further stated in his order that charges of arson or mischief by fire/explosive substance, cannot be invoked merely on the basis of statements given by police witnesses (head constables Hari Babu, Sanjay and Vipin), who were posted as beat officers in the area on the date of the incident.
Accordingly, the court ordered for the case to be transferred to the Chief Metropolitan Magistrate, under who the other sections invoked in the chargesheet such as sections 147 (rioting), 149 (unlawful assembly), 188 (disobedience to order by public servant), 354 (assault), 392 (robbery), 427 (mischief), 452 (house trespass), 153-A (promoting disharmony on grounds of religion), and 506 (criminal intimidation) of the Indian Penal Code, can be exclusively triable.
The order may be read here:
Related:
Delhi Violence: Courts call Delhi Police's investigation 'callous, inefficient, indolent and lackadaisical'
Delhi Violence case: Court discharges 3 accused citing shoddy investigation
Delhi Violence: Court frames charges against 5 men for shooting a Muslim man dead, setting body on fire
After 17 months in jail, two accused get bail in the Delhi violence 2020 case