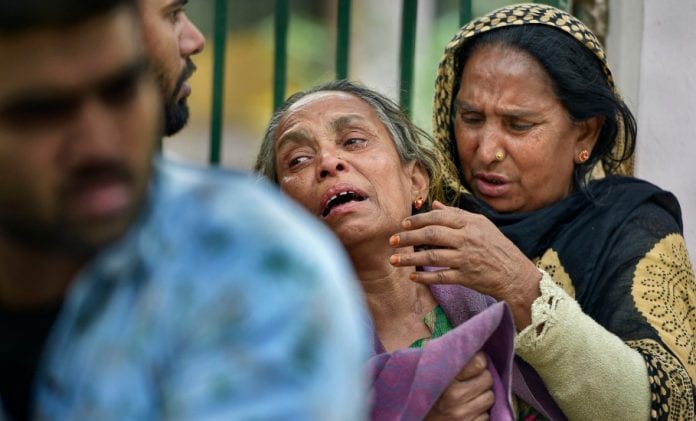 Image courtesy: PTI
A newswire service, quoting official sources, has revealed that the Delhi government has so far paid compensation worth Rs. 26.09 crores to people affected by the communal violence that broke out in North East Delhi on February 23, 2020… exactly, one year ago. The pogrom saw the lives of 54 people snuffed out. Hundreds were displaced. Homes were looted and vehicles were burnt down.
According to the report, also carried in multiple publications including NDTV, compensation included Rs. 4.75 crores paid to families of 44 people killed and Rs. 1.75 crores paid to 233 people injured during the violence. Rs. 11.28 crore was given in 1,176 cases of damage to residential property. Another Rs 8.51 crore was given to 731 people whose commercial establishments were destroyed.
Delhi government had announced compensation of Rs 10 lakh to families of the dead, Rs 5 lakh to those who suffered permanent disability, Rs 2 lakhs to those who suffered serious injuries and Rs 20,000 to those who sustained minor injuries. Over 2,600 applications for compensation had been received by authorities and 700 were allegedly denied, prompting a probe. Loss of property compensation included Rs. 5 lakh for completely damaged houses, Rs. 1 lakh for complete loot and Rs. 50,000 for partial loot at commercial establishments.
Related:
I have no regrets, if need be, I'd do it again: Kapil Mishra
Are low numbers of Communal Riots in 2020 a mere deception?
Brinda Karat moves Delhi HC, challenges order refusing hate speech FIR against Anurag Thakur, Pravesh Verma