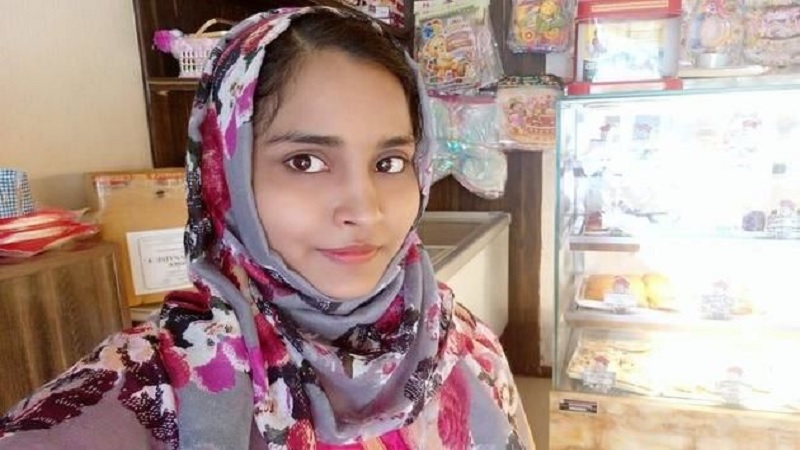 Image Courtesy:livelaw.in
Gulfisha Fatima, the student-activist booked under the draconian Unlawful Activities (Prevention) Act, for her alleged role in the February 2020 violence has applied for regular bail before the district court in Delhi.
During her hearing today, on September 16, the Additional Sessions Judge Amitabh Rawat informed Fatima's counsel Mehmood Pracha that the Delhi Police has challenged lawyer-activist and co-accused Ishrat Jahan's bail application. Additional Public Prosecutor, Amit Prasad (appearing for Delhi Police) has argued before the court that Jahan's bail application was not maintainable because it was filed under section 439 (Special powers of High Court or Court of Session regarding bail) of the Criminal Procedure Code whereas, the special court can only hear cases filed under section 437, which deals with the provisions of when bail matters may be taken up in case of a non-bailable offence.
Following this, co-accused Umar Khalid and Khalid Saifi, withdrew their bail pleas and filed fresh applications under section 437. Other accused persons, Meeran Haider and Shifa-ur-Rehman, have raised similar concerns before the court, whether they are expected to withdraw their pleas and file fresh ones.
In this backdrop, today the Indian Express reported that when the court informed Pracha about the developments, he argued, "When personal liberty is involved nomenclature is not important!" He accused the prosecution of indulging in diversionary tactics and said, "This Court has the power to take cognisance as a special court as well as the powers of a sessions court. Section 16(3) of NIA Act has the power under section 439 CrPC as well as other powers under CrPC."
He added, "You [ASJ Amitabh Rawat] should take this seriously. Are you a session judge or a special judge for them now? How are they approaching you then? If they go into technicalities they will land in a big soup. How are they remembering now that you are a special judge?" He reportedly argued that the chargesheet in the case was filed before the court while exercising power as a sessions judge and not a special judge, and therefore, the Delhi Police was not in a position to approach the court by challenging maintainability at this the stage of regular bail.
In the last hearing of the UAPA case in FIR 59 of 2020, Judge Amitabh Rawat had said that he might have to adjudicate on this issue and rule whether a bail plea under UAPA can be filed under section 439 of CrPC or not. As we have previously reported in SabrangIndia, he had said, "I think they (prosecution) are going to take it. Whether or not it is written, since they have taken it in one case. The difficulty is that some co- accused have withdrawn 439 and filed fresh 437 [applications]….and some are agitating under section 439, so I will have to give a finding to avoid confusion, and this will keep angering the accused because what to do…"
Besides Mehmood Pracha, Umar Khalid and Ishrat Jahan's lawyers have also accused the Delhi Police of delaying the trial without any basis. Advocate Pradeep Teotia, representing Jahan had argued that the Prosecution was deriving sadistic pleasure to keep her incarcerated in the case. Senior counsel Trideep Pais, on behalf of Umar Khalid had also said that the Police was using dilatory tactics against him.
Gulfisha's bail application will now be taken up on September 18.
Related:
Delhi violence: What is happening in case involving the conspiracy FIR under UAPA?
Umar Khalid files fresh bail plea, opposes State's "dilatory tactics"
State is deriving sadistic pleasure by extending custody period, its torture: Ishrat Jahan