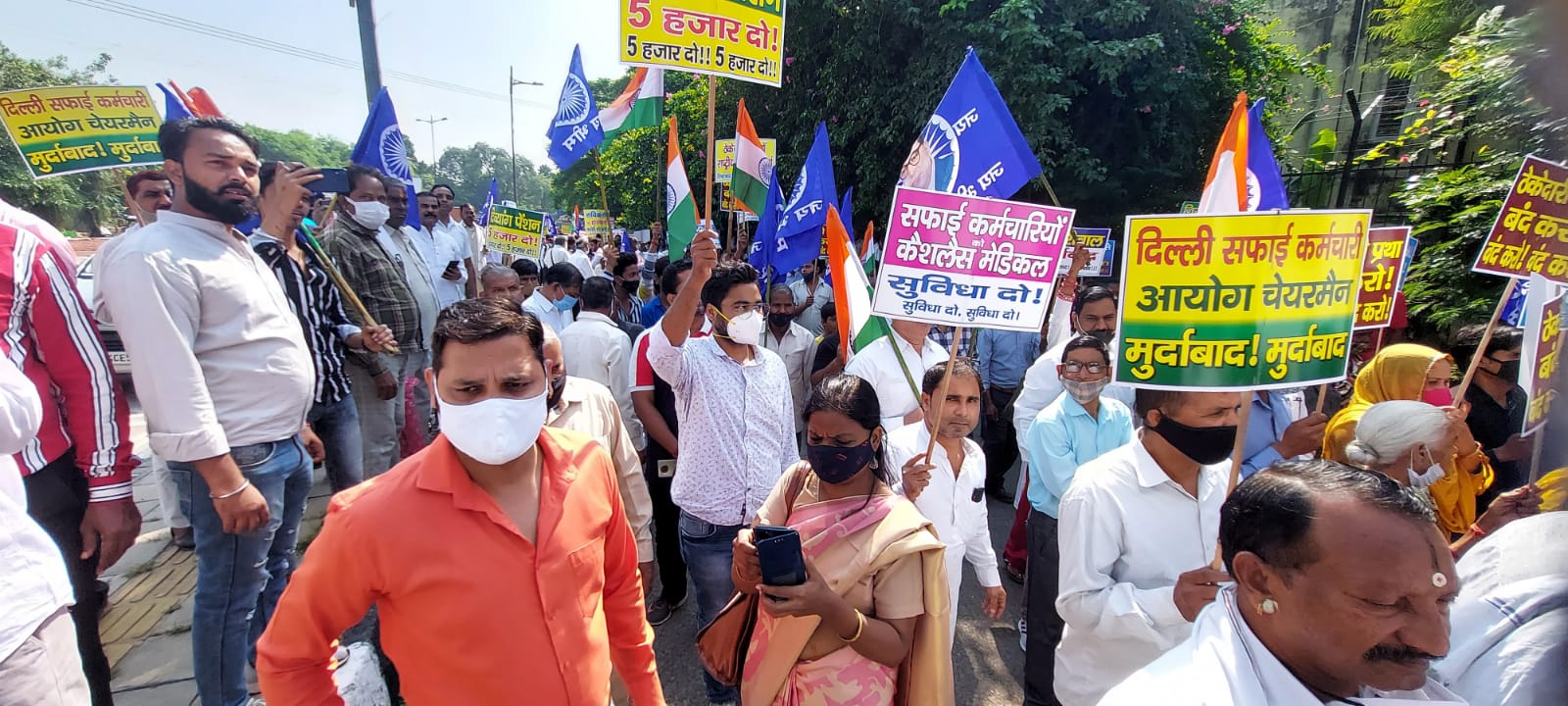 Thousands of sanitation workers assembled outside Chief Minister Arvind Kejriwal's house on October 25, 2021 to demand regularisation of contract workers. The Thekedari Hatao Rashtriya Samyukta Morcha called for the protest to question the government about election promises of dismissing the contract system and ensuring fiscal compensation to kin of deceased sanitation workers.
According to President D. C. Kapil, around 80 government worker unions, associations and social groups participated in the protest at the Chandgiram Akhara in New Delhi to show their anger. "All groups in the protest demand that a special session of the Delhi Legislative Assembly be called to end the contract system in line [with party assurances] of regularising contract workers and ensure Rs. 1 crore compensation to families of sanitation workers. There is great anger among the families that have assembled," said Kapil.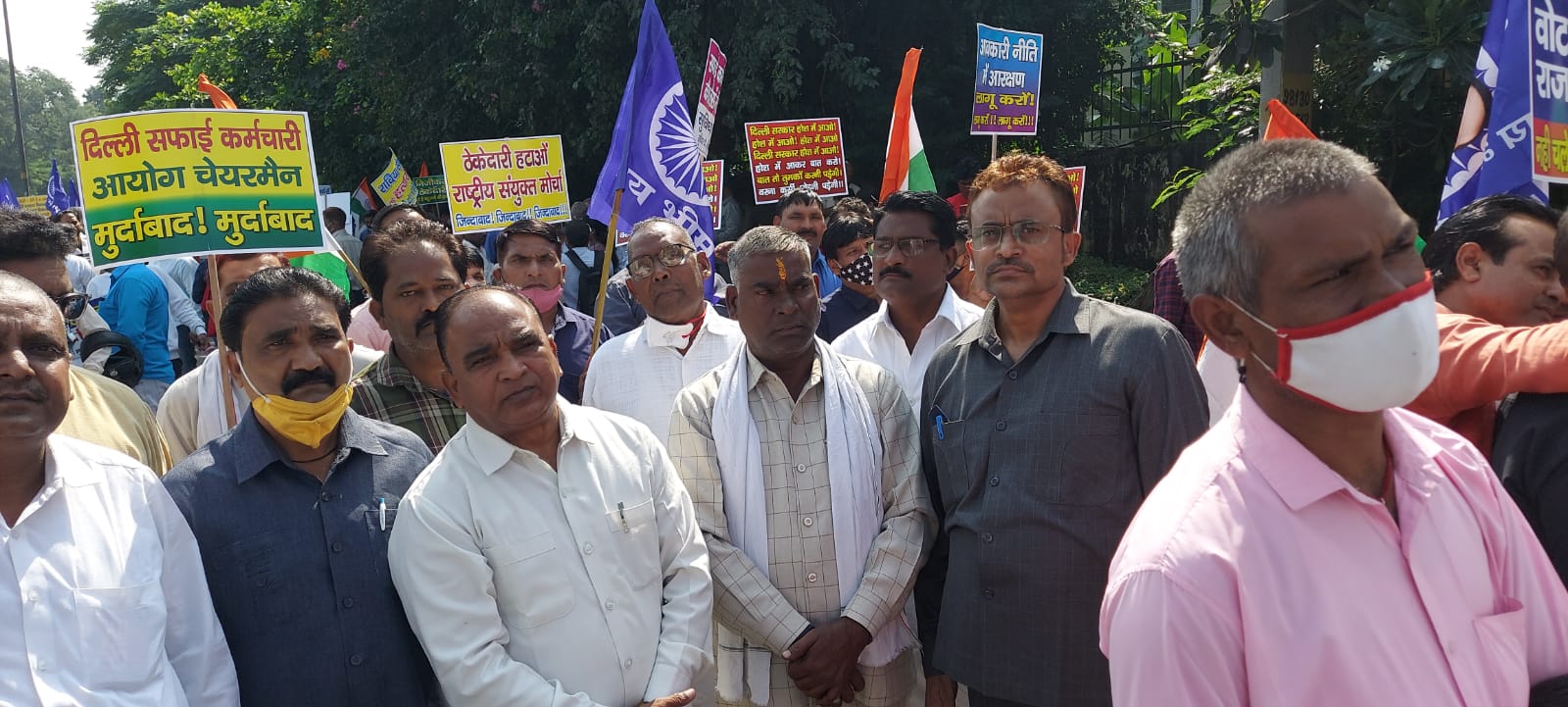 Despite repeated assurances by the Aam Aadmi Party (AAP) in 2014, 2015 and 2020, around eight lakh government posts are still vacant, said Kapil. Furthermore, he cited an RTI from the Delhi Subordinate Services Selection Board that said only 419 vacancies were filled between 2014 and 2021. The remaining posts were filled by contract workers.
Therefore, the Morcha demanded that workers who completed 240 days of work should be regularised as per Supreme Court guidelines, and all vacancies be filled under the Special Recruitment campaign. Similarly, it reiterated the monetary compensation to families of 57 workers, who died while working during the Covid-19 pandemic. It also alleged that the government used Rs. 28,000 crore from Scheduled Tribes scheme on advertisements and water and electricity subsidies instead of ensuring educational development for Dalit groups.
Among other demands, the Morcha also condemned the new excise policy, and the continued attack on Dalit girls in the capital city.
Related:
Sanitation work, a means to an end: BMC employee Sunil Jagdale
Maharashtra: 580 sanitation workers made permanent on industrial court orders!