If the Prime Minister's fight was seriously against black money and corruption, he should have targeted the very root – electoral corruption. Read and sign the citizen's petition; today, closing day.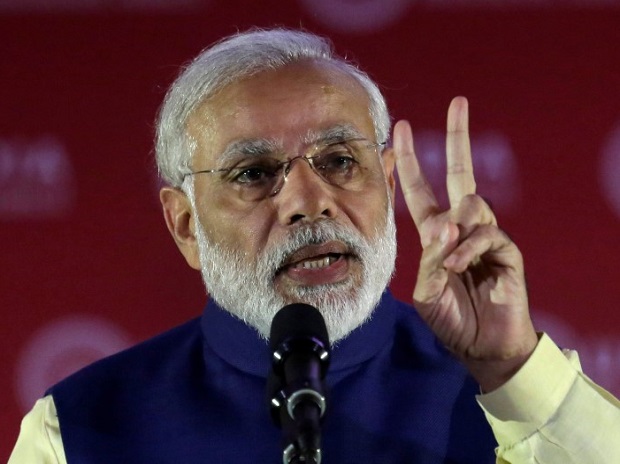 Was it really about "Number 2 ka dhan"? Photo credit: Business Standard
When demonetisation was announced on 8 November, 2016, our research team at Equitymaster thought it was a bold reform…a potential game-changer for the Indian economy.
But we don't simply form an opinion and go on vacation. We continue to monitor the facts, the numbers, and the reality on the ground. And if the truth demands it, we change our position.
As the influential 20th century economist John Maynard Keynes put it:
When my information changes, I alter my conclusions. What do you do, sir?
This way of thinking and processing information stems from our more than two decades of experience tracking, analysing, and evaluating stocks.
As the demonetisation saga unfolded, we saw the flaws…the big loopholes…the poor planning and execution. And we warned readers that demonetisation might not be the magic wand Mr Modi said it would be.
And now, a not-so-shocking Bloomberg report confirms our suspicion.
On 8 November, the demonetisation drive rendered high-denomination notes worth Rs 15.4 trillion worthless. PM Modi expected about Rs 5 trillion of that amount to remain undeclared as it may have escaped the tax net illegally.
But as per Bloomberg, 'people with knowledge of the matter' have disclosed that banks have received Rs 14.97 trillion as of 30 December 2016, the deadline to exchange the old bank notes.
That means 97% of the Rs 500 and Rs 1,000 notes in circulation until 8 November have returned to the banks.
Commentators say that's a big blow to Mr Modi's fight against black money.
But we have a question: Was this really a fight against black money?
Ask any random, illiterate stranger on the street who they think controls the largest chunk of black money in the system.
Without a single doubt, they will point to politicians and political parties.
It is strange how street wisdom could escape the mind of the country's prime minister.
If his fight was seriously against black money and corruption, he should have targeted the very root – electoral corruption.
A piece in Business Today nails the problem:
The decisive role money plays in polls creates a vicious cycle of corruption. A candidate who spends crores on his election goes on a recovery spree to make his investment pay back by all means, howsoever dubious. It does not take long for the politician-bureaucrat nexus to develop for making money. This unholy alliance between the two most powerful instruments of governance makes corruption unstoppable.
But instead of uprooting black money from the political parties, Modi has done just the opposite. In the so-called fight against black money, a key beneficiary of black money has been conveniently overlooked – the 1,866 political parties in India.
A draconian law is allowing political parties to get away with hundreds of crores in anonymous donations. Much of it is in cash, which the parties can deposit in a bank account without scrutiny.
Meanwhile, you and I must give detailed explanations for every deposit we make. Either now, or when the Income Tax officials come calling.
Something is not right. In fact, it's disgusting, this state of affairs.
Vivek Kaul, our big-picture expert, has been unravelling the truth behind the demonetisation drive ever since Modi announced it on 8 November, 2016.
Now he is on a mission to bring back equality between the people and the political parties.
But his success depends on you. Vivek asks you to sign a petition that he promises to send to the president of India requesting that Section 13A of the Income Tax Act be repealed.
Your signature will help him get closer to his goal of 25,000 signatures by 6 January 2017 (as I write he has already crossed 21,486 signatures).
Join Vivek in his mission. Sign the petition now.
If you go by what Section 13A of the Income Tax Act 1961 says, then you know political parties in India are special…They get privileges that ordinary mortals like you and I can't ever expect.
Like for instance, during the notebandi drive, political parties were free to deposit Rs 500 and Rs 1,000 notes in their bank accounts…no questions asked! (As long as the amount per donor was less than Rs 20,000).
But you and I had to furnish an identity proof while depositing our hard earned demonetised money.
Well, there is no denying that we are losing the fight for equality…But all is not lost yet.
Join over 21,000+citizens who have signed a petition to set this right…
Read and sign the petition today…(Petition closes 6 January).
(Ankit Shah is Research Analyst, Equity Master).
Courtesy: Equity Master