Varsha Dongre, who deleted her post later, called for introspection and has now been suspended.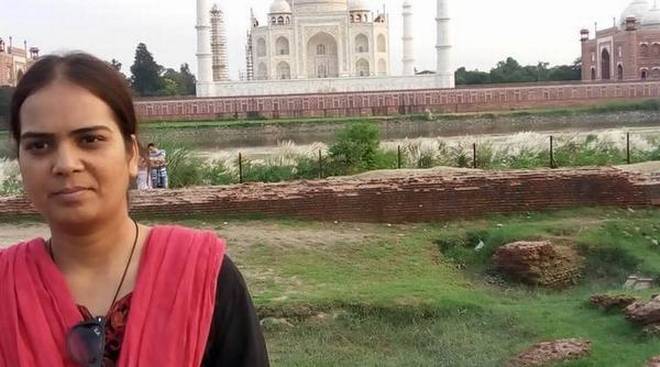 A deputy jailer, posted at the central jail in Chhattisgarh's capital city Raipur, was suspended on Saturday for a social media post alleging torture of a tribal women by the security forces in the state's Maoist insurgency-hit Bastar region. Varsha Dongre, the deputy jailer of Raipur central jail, had claimed in a social media post last week that she had seen tribal girls being stripped at police stations in Bastar and tortured.
"I have seen the torture. The tribal girls were given electric shocks on their breasts and wrists. I have seen the marks and I was horrified. Why are such small tribal girls being subjected to third-degree torture? Our constitution and law system do not allow such inhuman torture. It's time for us to introspect and the truth will come out. The people getting killed on both sides (during the Maoists-Security forces conflict in Bastar) are Indians. The capitalistic system is being forced into Bastar, villages are being burnt, tribal women are being raped. Is it really being done to end the Maoism?" Ms. Dongre had alleged in her post after the Maoist attack on the CRPF in Sukma which had led to the death of 25 CRPF men.
Ms. Dongre had deleted the post after it went viral on social media. However, the jail department of Chhattisgarh police had ordered an inquiry against her.
"Ms. Varsha Dongre has been suspended and charge-sheeted after it was found in a preliminary inquiry that her conduct was in violation of service rules and other rules," Giridhari Nayak, the Director General of Police, Jail administration, Chhattisgarh police, told The Hindu.
An officer of the same department revealed on the condition of anonymity that it was Ms. Dongre's social media post which led to her suspension as its language was "extremely offensive". Known to be an upright officer, Ms. Dongre had also opined that the fifth schedule of the Indian constitution should be applied in tribal areas and the "so-called development" should not be imposed on tribals.
"The tribals do not want the Maoists. They want the Maoism to end but the way our country's security forces are targeting the dignity of their women and daughters, burning their houses and slapping false cases against them, where will they go for justice?" the suspended deputy jailer had alleged in her post.
Ms. Dongre could not be reached for her reaction despite repeated attempts.
Background
"I am a witness to the torture of minor tribal girls … In the police stations, women personnel have stripped and tortured girls as old as 14 and 16 … They were given electric shock on their hands and breasts. I have seen the marks … I was horrified … Why third-degree torture on minors? I have given directions for their treatment", Varsha Dongre, deputy jailer of Raipur Central Jail, recently wrote in a post in Hindi.
"We need to introspect, because those who are getting killed in either side of this war in Bastar are our own people. The capitalist system is being forced on Bastar, tribals are being pushed out of their lands, their villages are being burnt, women raped — all this to grab land and forests. All this isn't being done to end Naxalism", she added.
Coming in the wake of the Maoist attack on CRPF jawans in Sukma district of the state, her comments were shared widely on social media. The jail department was forced to order of a probe, based on her allegations.
"The tribals can't leave this place as it is their land but when law-enforcers target women and minor girls and false case are registered, where do the victims go for justice?" she went on. "The CBI report says it, the court says it — this is the reality. When human rights workers or journalists tell the truth, they are sent to jail. If everything is fine in tribal lands, why government is so afraid and why people are not allowed to go there?"
Dongre invoked India's constitution to say it doesn't allow anyone the right to harass and torture another citizen. "A particular kind of development can't be thrust on the adivasis," she said. "Farmers and jawans are brothers, they shouldn't kill each other."