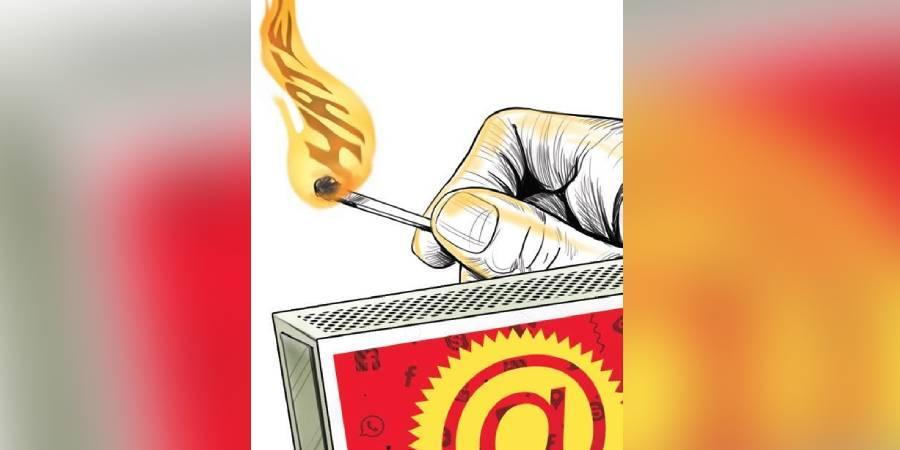 Image courtesy: www.newindianexpress.com
Derogatory remarks against Prophet Mohammad and Islam by a local leader of the Rashriya Swayamsevak Sangh (RSS) led to communal tension in Tezpur in Assam. RSS leader Kamalendu Sarkar made the remarks while attending a public function in Sonitpur district. He made allegations of sexual violence against Prophet Mohammad and claimed it was recorded in the Quran and said, "From this you can understand how the Muslim people treat women."
All this was caught on video and as it went viral, it drew sharp reactions from Muslims in Tezpur and elsewhere in Assam. SabrangIndia has a copy of the video, but we have decided against using it as it is extremely offensive and could incite further communal violence.
The All Assam Minority Students Union (AAMSU) had to intervene to prevent communal clashes as they allege that the police ignored the matter. A large number of people gathered at Tezpur police station on December 14, 2020 demanding the arrest of Kamalendu Sarkar and other leaders who attended the function.
AAMSU General Secretary, Mohammed Imtiaz Hussain, who was leading the agitated people alleged, "The words Kamalendu Sarkar used have hurt the religious sentiments of Muslim people. The baseless statement was made only to start a communal riot in the area. I am thankful that people are maintaining amity till now, though police are remaining silent over the issue." He even criticized the Assam police and said, "People were trying to lodge FIR against hate speech of Kamalendu Sarkar since last evening. But Assam police ignored public reaction refusing to file a case against Kamalendu Sarkar. The partisan attitude of Assam police might have created communal riot in the city!" Finally, the Tezpur police registered a case against (2391/20) Sarkar to pacify the people late evening on December 14, 2020. He was charged under Sections 120 (B), 295 (A), 153 (A), 500, 34, read with Section 67 of the IT Act.
A copy of AAMSU's complaint may be read here: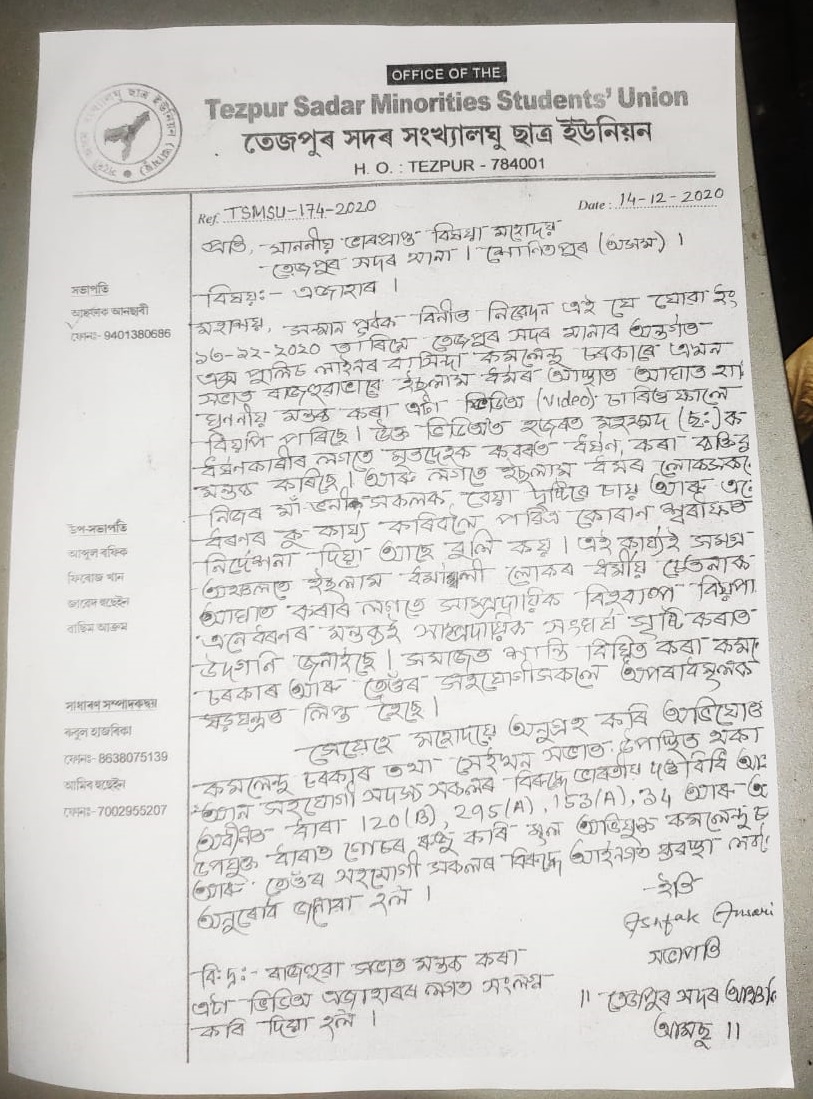 It may be mentioned that as the Assam Assembly elections are due next year and right wing supremacist organisations affiliated with the Bharatiya Janata Party (BJP) could be using hate speech to divide people along communal lines.