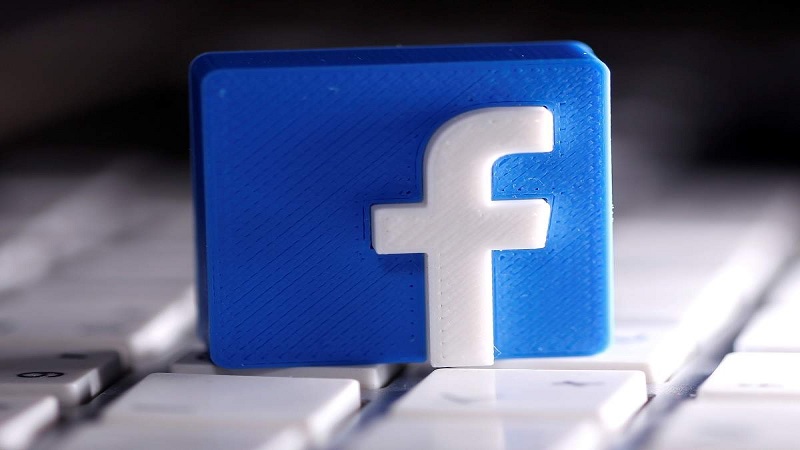 Image Courtesy:cio.economictimes.indiatimes.com
It is the strangest of times in the history of social media in India, when both the Bharatiya Janata Party (BJP) and the Congress have accused social media giant facebook of political bias. The latest salvo has come from Union Minister for Information and Technology Ravi Shankar Prasad, who has written a firmly worded letter to Facebook CEO Mark Zuckerberg. Prasad has alleged that the Facebook India team has activated a campaign to target those alleged with the "right-of-centre ideology".
Ravi Shankar Prasad has told Mark Zuckerberg that there have been "documented cases" of bias and inaction displayed by Facebook. Prasad's letter to Zuckerberg follows similar missives from the Congress party. The Congress had alleged that there was a "nexus" between the Bharatiya Janata Party and Facebook.
However Ravi Shankar Prasad has now added to Mark Zuckerberg's confusion and alleged that "in the run up to 2019 General Elections in India, there was a concerted effort by Facebook India management to not just delete pages or substantially reduce their reach but also offer no recourse or right of appeal to affected people who are supportive of the right-of-centre ideology." He told Zuckerberg that he was "also aware that dozens of emails written to Facebook management received no response," and stated that "the cases of bias and inaction are seemingly a direct outcome of the dominant political beliefs of individuals in your Facebook India team."
The minister, in what is perhaps the first official government backed 'warning' to Facebook, says he wrote the letter "to raise serious concerns, some of which we have also raised in the past with senior officials of Facebook." He said Facebook should be "visibly seen" as being fair towards "users of diverse beliefs and ideologies" and even though "individuals working in any organization may have their individual likes or dislikes, but that must not have any bearing on the public policies and performance of the organisation."
He even pinpointed Facebook employees in the India team, "Right from the India Managing Director to other senior officials, is dominated by people who belong to a particular political belief. People from this political predisposition have been overwhelmingly defeated by the people in successive free and fair elections. After having lost all democratic legitimacy, they are trying to discredit India's democratic process by dominating the decision-making apparatus of important social media platforms. Facebook is the latest tool in their arsenal to stoke internal divisions and social disturbances."
Prasad said it was "problematic" that "Facebook employees are on record abusing the Prime Minister and senior Cabinet Ministers of India while still working in Facebook India and managing important positions. It is doubly problematic when the bias of individuals becomes an inherent bias of the platform. And it is unacceptable when political biases of individuals impinge on the freedom of speech of millions of people."
Prasad has also accused Facebook of "selective leaks from within your company to try to portray an alternate reality" and condemned it stating that this amounted to "interference in India's political process through gossip, whispers and innuendo".
Here is the letter as shared by Amit Malviya who heads BJP's Information & Technology wing.
The letter got an interesting response from the Left leadership too. Sitaram Yechury posted:
"The last resort of the guilty is to hurl baseless charges against the Left. Let a JPC probe the nexus between the Facebook & BJP-Modi government."
The last resort of the guilty is to hurl baseless charges against the Left.
Let a JPC probe the nexus between the Facebook & BJP-Modi government.
The refusal to constitute a JPC is more eloquent ….. pic.twitter.com/a5lWYaiWwY

— Sitaram Yechury (@SitaramYechury) September 2, 2020
Meanwhile, Facebook representatives are expected to appear before a Parliamentary committee today, September 2. They were summoned to explain their side after allegations were made that Facebook allows hate content posted by those affiliated with the Bharatiya Janata Party (BJP) and the right-wing. Facebook came into the limelight after an expose in the Wall Street Journal over its allegedly selective allowance of hate speech on its platform. Opposition parties demanded a probe and Parliamentary Standing Committee on Information and Technology led by Congress leader Shashi Tharoor convened a sitting. The representatives of the Ministry of Electronics and Information Technology are also expected to attend.
The Delhi Assembly's Committee on Peace and Harmony has also decided to summon Facebook officials in its next meeting following incriminating evidence by witnesses of the social media giant's complicity in aggravating February 2020 Delhi riots.
As reported by SabrangIndia before, Facebook has its own community standards that protect public safety, human rights and technology. According to its Community Standards, Facebook considers the public interest value against the risk of harm. It specially mentions that expressions that threaten people are not permitted, it will remove language that incites serious violence. If there is any physical harm or indirect threat to public safety, the social media giant claims it will remove the content and work with law enforcement. But management of the fine balance between free speech and hateful or inflammatory speech requires a greater understanding of India's diversity, the religious sentiments of people of different faiths and the country's questionable track record when it comes to communal violence.
Related
Facebook and Delhi Violence: State Assembly committee receives further evidence of culpability
After algorithm glitches Facebook CEO now talks of "operational mistake"
Remove existing bad apples from your basket
Blaming algorithms is denial of corporate responsibility
What's BJP's latest status update on FB?
FB refuses to take down Trump's inflammatory statement